Talent
// May 30, 2022 ■ 6 min read
Is the hiring party about to end? Not likely, but it's no longer a rave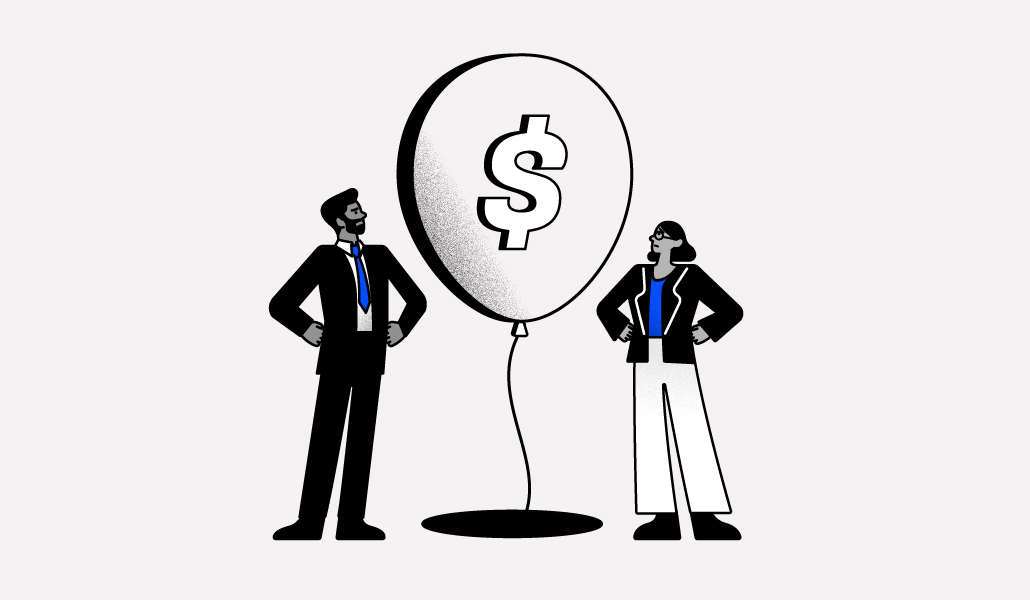 The past year has been a giant resignation party for employees. More than 47 million people voluntarily parted ways with their employer, many chasing the opportunity to land a better gig in a job market with a seemingly endless stream of open positions.
The unemployment rate is at a remarkably low 3.6% and companies are offering everything from all expense paid trips to Las Vegas to compensating employees for simply taking their available days off, all an attempt to lure and keep talent.
That's why the recent news about layoffs and hiring freezes has been so jarring. Heavy hitters like Netflix and Klarna announced layoffs, while Meta, Wayfair and Uber implemented hiring freezes. Tech-focused news outlets have started trackers that chronicle daily layoff announcements.
All of this begs the question: Is the hiring party coming to an end?
"I know that many people have been in a tizzy about the announcements of some layoffs in the tech sector and hiring freezes," said AnnElizabeth Konkel, a labor economist at the Indeed Hiring Lab. "There is the question, is this indicative of something bigger? Right now, I say no." Konkel points to the "incredibly tight labor market with plenty of demand for workers" and the Fed's recent moves to bring down inflation as evidence.
Inflation's role
Employers are keeping their eye on inflation. It's driving the price of goods higher and reducing consumer demand. That, in part, has led to a series of weak earnings reports from retailers including Walmart, Home Depot and Target that has the market spooked.
Many consumers have less purchasing power since wages aren't keeping up with inflation. The share of workers getting raises that more than offset higher prices fell to 45% in March 2022 from 58% a year prior, according to Indeed research.
Less demand for goods is directly tied to a company's staffing needs. But extrapolating that out to infer employers are tightening the hiring reins, is too big of a leap — especially since it's hard to predict what's to come in this ever-changing pandemic, according to the labor economists WorkLife spoke to.
"The last two years have been incredibly difficult to tell what the next six weeks bring, much less the next six months, the next year or the next two years," Konkel said.
Some of this is a matter of adjusting expectations after a period of exceptional growth.
In its recent May Workforce report, LinkedIn economists conclude that the hiring craze seems to have hit a "plateau" since last spring, but it remains at record levels. Hiring across all industries in the U.S. was 0.1% lower in April compared to March. However, national hiring was 1.9% higher in April 2022 compared to last April.
As Guy Berger, LinkedIn's principal economist told WorkLife: "We're shifting from red hot growth to [a] long-running trend of growth."
Still, much of the buzz at the World Economic Forum's annual meeting this week was about whether Europe is entering a recession, Becky Frankiewicz, regional president at the consulting and recruiting firm ManpowerGroup, said in a call from the gathering in Davos, Switzerland.
"That's a hot topic being asked by American CEOs, because we lag by several months if [a] recession does come to Europe," Frankiewicz said. "Employers are asking, 'should we take a wait and see approach? Or do I need to pause hiring?' What we're hearing from American CEOs is, it's a watch and proceed approach."
Why the tech layoffs?
The labor economists WorkLife spoke to say there is a "softening" of hiring at small and medium-sized tech start-ups (those with up to 200 employees) that are funded by venture capital firms. And that is tied to the volatile stock market.
"VC funding is tied to the strength of the market, so some are getting nervous about their investments and pulling back," said Megan Slabinski, district manager for technology practice at the recruiting firm Robert Half. "The majority of costs go to headcount, so if they're not getting the same level of investment from VCs, they might have to hold back and only look at hiring for mission-critical roles."
Still, tech jobs like software engineers, data scientists, cloud security analysts and AI and machine learning engineers have never been more in-demand. Software development job postings on the job board Indeed, are up 125% above their pre-pandemic baseline, for instance. Colleges and universities can't produce enough of those professionals to meet demand, and there's an entire industry springing up around fast-paced bootcamp reskilling centers.
"I don't want to diminish the experience of anybody that's had a layoff, but we are in a market where there's still plenty of employer demand for tech workers and especially for software development work," Indeed's Konkel said. "Hopefully they will be able to transition to a new job quickly."
3 Questions with Bhushan Sethi, people and organization joint global leader at PwC
Employees have gained an enormous amount of power in terms of work-life balance. Do you expect that to change in the future, particularly if hiring cools down?
The cultural changes we are seeing in the workplace are about more than economic cycles — they reflect shifts in wider society and the fundamental rewiring of work that happened during the pandemic. Any market shifts that occur in the coming weeks and months are unlikely to alter the recent significant changes that have resulted in greater employee power, and we still see this as a strong market for top talent.
How can you be sure?
Empowered employees have a long memory of both the good and the bad. Workers, and top talent in particular, have taken hold of their power and are unlikely to go backwards on matters like job fulfillment, autonomy, inclusive and psychologically safe work environments, degree of agency over their work schedule and location. If employers do not pay attention to these factors, they may lose the ability to recruit and retain talent in the future.
Are there ways around layoffs, as employers traverse some tight quarters?
Consider a range of options to reduce costs and, where possible, protect jobs and invest in people. There are many steps, like job shares, compressed schedules, unpaid sabbaticals, and investment in upskilling, that should be taken before layoffs — if the business is able to do so. — Tara Weiss
Quote of the week
"These apps have become increasingly intrusive, as they can register the time taken to read and respond to an email, monitor meeting attendance, and even film employees from their screen."
What we've covered