DE&I
// May 24, 2022 ■ 4 min read
How lack of legal ramifications for employers refusing flexible working is causing a female 'flexidus'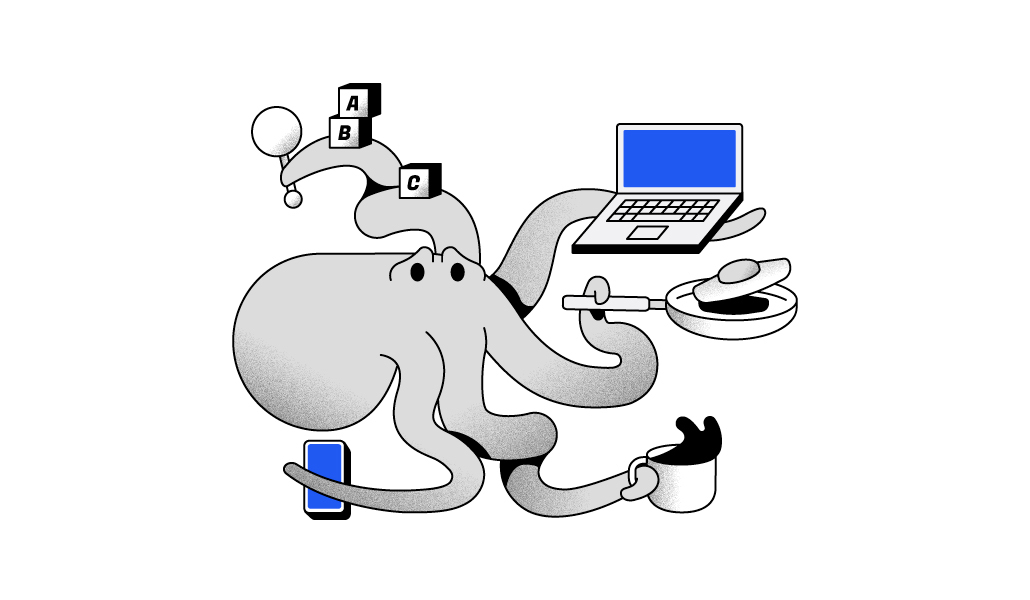 Working a four-day week from home was ideal for Karina, a copywriter, who was glad to skip the 1.5-hour commute to her London marketing agency's office. The arrangement helped Karina (a pseudonym WorkLife agreed to as well as other first names in this story, to protect privacy) drop off and pick up her two-year-old son from daycare without stressing and rushing.
But that all changed last month when her agency's bosses decided it was time to get everyone back working together in person, in the name of clients, culture and collaboration. Karina's request to keep her four-day remote arrangement didn't make it past HR. But having proven she's just as productive working from home, Karina has managed to negotiate two days a week in the office — albeit days where she will have to arrive late and leave early for the sake of childcare.
"Hopefully they'll see it's not worth it and that I'm better off working from home the whole time. I may start looking for a new fully remote role," Karina told WorkLife.
But in the U.K., the most common of the seven reasons companies can legally refuse a flexible working request — that flexible working will affect quality and performance — no longer holds up thanks to how effective remote working has been during the pandemic.
That's according to Jennifer Ormond, employment lawyer at Employment Law Solutions. "Historically, we would typically just shoehorn whatever reason the business gave us into one of those seven reasons to reject the request, and you'd never have to evidence it. But after Covid, we're finding a lot of requests to continue working from home permanently, and businesses are now not able to reject it in the way they would have done previously," said Ormond.
Karina, however, is one of many who've had similar directives and responses from their employers, as demonstrated by LinkedIn's latest statistics that show 52% of U.K. working women say they've left, or considered leaving, a role due to a lack of flexibility in the workplace. It's a phenomenon the platform has dubbed a "flexidus".
As Jemima, a financial controller, posted online: "I left a position due to my flexible working application being turned down. However you have to try and have the mindset they are the losers. In the end I gained because I took the step to leave."
"An appeal doesn't then obligate the employer to evidence their reasoning yet. So rather than go to an employment tribunal, people suck it up, and then eventually just look for another job that is more accommodating to flexible working."
Yet if legally, employers now have little ground for refusing flexible working requests, what recourse do women like Karina and Jemima have?
There is a right to appeal, Ormond confirmed, but it's a complicated last resort for many employees. "An appeal doesn't then obligate the employer to evidence their reasoning yet. So rather than go to an employment tribunal, people suck it up, and then eventually just look for another job that is more accommodating to flexible working," she added.
Ormond believes this will change in the near future, alongside the U.K. government's proposals to allow flexible working requests to be made on day one of an employee's tenure (the time frame is currently six weeks). However, she's concerned that to avoid a backlash from businesses, the government will introduce an eighth legally permissible reason for refusal that will act as a catch-all.
In the U.S., there are few states which offer legal protection for flexible working — just New Hampshire and Vermont, along with the city of San Francisco. The city of New York is currently considering a proposal. Like the U.K., where legal protection only seems to go so far, 57% of 700 working moms surveyed, said a lack of flexible schedules would cause them to either not apply for a job, not accept it, or to leave a role, and 54% said the same for remote working, according to data from jobs site FlexJobs.
U.S. employers are not under any legal obligation to grant flexible work or work-from-home arrangements unless the reason is that someone has a disability, or is caring for someone with one, clarified Brett Schneider, partner and chair of the labor and employment division at Miami law firm Weiss Serota Helfman Cole & Bierman.
"In the current job market, employers are wise to be as accommodating as possible to attract or retain talent," Schneider added.
Jeff Caesar Chukwuma, founder of Florida-based Chukwuma Law Group, also pointed out that, under the Fair Labor Standards Act, employers are able to enter into remote work arrangements with employees who maintain an accurate record of hours worked.
"It's not a perfect solution, but until labor laws change, it's the best workers looking for increased work-life balance can practically achieve in most circumstances," Chukwuma offered. "And if that's not good enough, tech is always hiring."
But that isn't good enough for Elizabeth Willetts, who a year ago launched the U.K.-based Investing in Women jobs board for part-time and flexible roles. Willetts is disappointed by the high number of women who come to her after leaving a role they've been told can't be made flexible or remote.
"Flexibility and diversity go together – you can't be an inclusive employer if you are requiring everybody to come into the office five days a week," said Willetts. "And both men and women need to be able to access flexible working, to create more equality at home, to help bridge the gender pay gap."