Why reskilling may be the answer to solve the digital professional shortage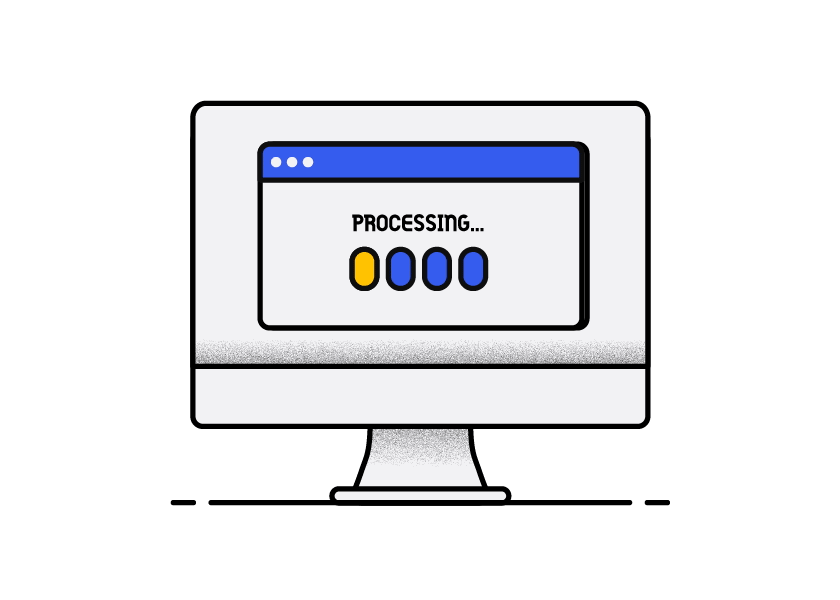 Sue Wingert has gotten used to rejection this year.
Wingert, vp of human resources at the recycling technology platform RoadRunner is lucky if 50% of the software engineers she offers jobs to accept.
That's because when it comes to digital professionals — the data scientists, software engineers and machine learning professionals that build systems, code, automate and extract meaningful insights from all the data collected by businesses — supply isn't keeping up with demand.
Job postings for machine learning/artificial intelligence engineers have risen 300% from March 2020, according to the job site Adzuna. Demand for head of data science roles has increased 331% and advertisements for jobs in big data increased 40% compared to pre-pandemic levels, all according to Adzuna.
There is such a significant shortage that companies are struggling to meet product innovation goals.
"We have to choose between when we want to breathe and when we want to eat," said Wingert. "We have to make very difficult decisions on what features and functionalities are going to take precedence over others, because we don't have the software engineers to do everything that we've planned to do this quarter."
Employers anticipated a shortage. But companies accelerated their digitization plans during the pandemic lockdown since the public turned increasingly to online shopping and ordering. All of that created a wealth of data for businesses to sift through to gain insights and make future business decisions.
"Never in the history of the working world have we had such a dependence on data," said Michelle Vock Laboy, vp of customer success at the upskilling company Learn In. "About 90% of the world's data was created in the last two years. Now data science is a need-to-have instead of a nice-to-have."
Reskilling and upskilling
Since colleges aren't producing enough of these professionals annually, many employers are bridging the gap between the talent they need and the workforce they have, by reskilling and upskilling. They're identifying employees that have the potential to quickly train to do these jobs.
Bootcamps designed to train digital professionals are cropping up, as are firms like Learn In and Udacity, which create dedicated talent academies within businesses that tailor programs to their needs. As employees are trained in new skills, they're also doing the needed work via hands-on projects. And it's a lot less expensive than getting into a bidding war for a recent digital technology grad or an experienced professional.
"Companies can take great internal assets, leverage them up in a structured program to get them brand new skills, and then get those skills deployed, and have real impact."
In 2021, the oil and gas company Shell hired Udacity to create its "citizen data scientist learning program" to train mechanical, civil and geological engineers at an in-house, accelerated data science program at scale. It combines video instruction, asynchronous study and hands-on projects. If the students have questions, there is a team of experts — like a homework hotline — of retired data scientists and freelancers around the globe who can talk them through challenging scenarios.
The first cohort of graduates built a machine learning model that gathered live-streamed data from every oil rig on the planet as their final project. As longtime engineers at Shell, they were familiar with the systems. While they were analyzing that data, they predicted significant mechanical failures on the rigs, each of which would have cost the company around $2 million. They communicated the failure to higher-ups, got replacement equipment to the field and avoided the failures.
"If they hired a data scientist out of university they probably wouldn't have even known to look for this," said Udacity's CEO Gabe Dalporto. "Because these were field engineers who knew the pain of a failure, they had a huge impact. Companies can take great internal assets, leverage them up in a structured program to get them brand new skills, and then get those skills deployed and have real impact."
Dalporto said Udacity's research shows that those who have been upskilled by their employer have "a five to 10 percentage point reduction in employee attrition."
Avoid a bidding war
Learn In is creating a similar program for a large bank. Professionals who work in finance have a natural affinity for numbers and pattern recognition, making them ideal candidates for coding and data science jobs. Cohorts are being trained in a 12-to-18 month program, in a variety of settings like in-person lessons, live videos and actual assignments. The weekly commitment varies; sometimes in just several hours a week, other weeks it's more time-intensive.
Vock Laboy said Learn In is compiling a case study as it goes through the upskilling program with the bank and has found it's made significant cost savings. First, there's no bidding war with prospective employees that are in short supply. She estimates the bank typically devotes $42,000 to an external new hire — not counting salary — because of onboarding and the time it takes to acclimate the newbie to the company vs. $25,000 to reskill an existing employee.
"These employees already speak the company lingo, know the goals and understand the industry," Vock Laboy said. "You're closing that skills need, but doing it through a really strategic and cost saving way."
3 Questions with Shivani Berry, CEO and founder of leadership program for women Ascend
Why is imposter syndrome still so prevalent among women?
A study by KPMG found that 75% of women executives have experienced imposter syndrome in their careers. This same survey concluded that imposter syndrome is rooted in our upbringing — and is reinforced by family expectations, gender roles, societal stereotypes and cultural differences. Girls are taught to be nice and to avoid making mistakes, while boys are taught to be bold, confident and unapologetic.
Additionally, women feel added pressure to be perfect when they're the "first" or "only" woman in the room — not just for themselves, but to create opportunities for more women. I've experienced this firsthand, and have also heard directly from women in Ascend's Leadership Program about their experiences in these scenarios. Organizations must take action to remove bias, empower women with the skills to excel in their roles and have more women leaders to create an inclusive workplace where everyone can thrive.

I've spoken with men before who say they feel imposter syndrome too, but are less vocal about it. Do you agree this is also something that affects men and if so what are the triggers?
Yes, the feelings of imposter or self-doubt aren't unique to women but, for the reasons shared above, it seems to be more common for women. Regardless of gender, people often feel like an imposter when we're in a new role either at a new company or we get promoted at our existing company. For example, many of us struggle with feelings of self-doubt when we first move into management. We can also feel like an imposter when we come from a non-traditional background, we're in meetings with experts or more senior people or no one else in the room looks like us. In these moments, we may think to ourselves, "I got lucky," or "I'm not qualified to be here," or "I'll get caught, and they'll realize that I shouldn't be here."

What steps can people/women take to rid themselves of imposter syndrome?
A reflection exercise has helped me and the students of my leadership program manage imposter syndrome. It has three parts: First, ask yourself why you feel like an imposter. Whether you're new in your role or no one in the room looks like you, identifying why you feel this way is half the battle. Second, think about who you are comparing yourself to. We often compare ourselves to a colleague who is more senior or we're not even sure who we're comparing ourselves to. When I was first promoted to be a people manager, I unfairly compared myself to my manager who had 20 years of management experience. And third, think about three reasons why your manager thinks you're deserving. Seeking out a third-party perspective is really helpful to get us out of our own heads and help look at our strengths objectively Write down your responses and put it somewhere visible so you can refer back to it when you feel like an imposter. — Jessica Davies.
By the numbers
73% of 12,000 U.S. job seekers polled don't see an opportunity for growth within their current companies.
[Source of data: Joblist data.]

68% of 1,000 people who rage quit received a higher salary in their new job — a $7,200 salary increase on average. Workers rehired at their old job saw a $5,750 salary increase.
[Source of data: Skynova report.]

Bartenders and waitstaff top the list of individual occupations with the highest divorce rates. Bartenders have a divorce rate of 4.3% and waitstaff 3.4% — double the national divorce rate of 1.6%.
[Source of data: LendingTree data.]
What else we've covered