Spaces
// July 28, 2022 ■ 5 min read
Workations: How international destinations are attracting workers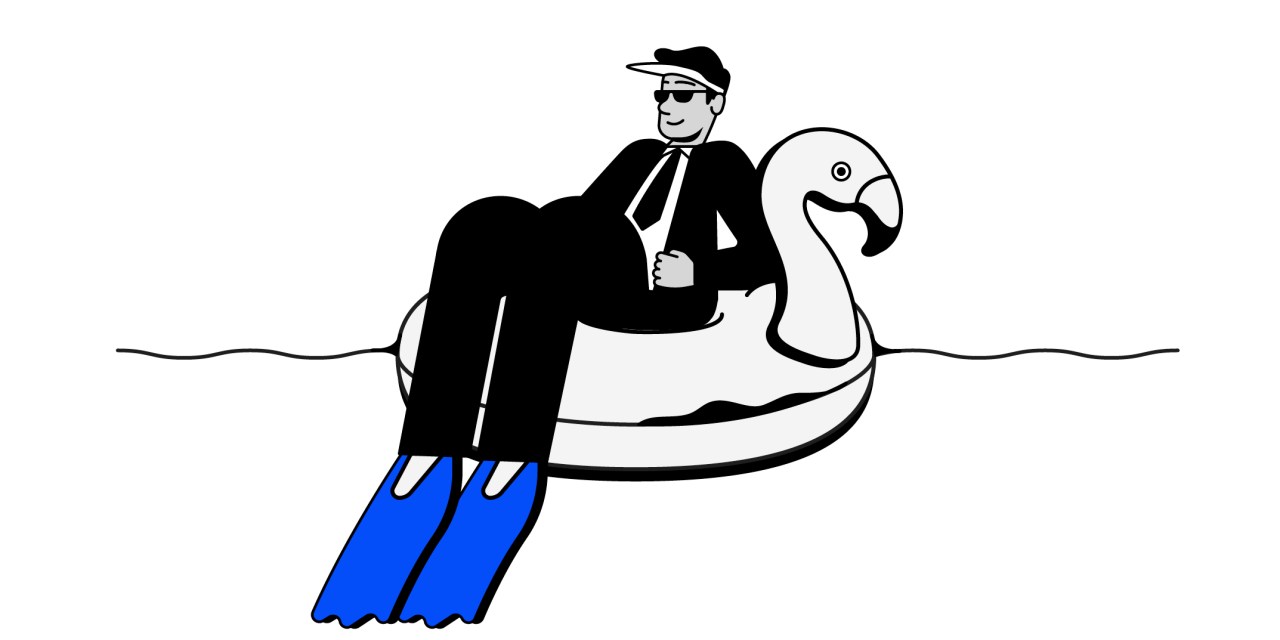 Workers looking to get a taste of the digital nomad lifestyle, but don't want all in quite yet, are embarking on workations instead.
A workation is traveling while working, from a few days up to several weeks — a movement seized on by remote workers who can work from anywhere.
Travel planning company TripIt found in a recent survey that 22% of users have plans for a workation, and of that, 17% of people also deemed it to be a bucket-list trip.
These folks still have a home base, different from a digital nomad who usually spends most of their time in different destinations and might require a visa, and are on the lookout for temporary trips rather than a change in lifestyle. But one thing is the same for both digital nomads and those taking workations: their commitment to a job.
People embarking on workations are adhering to a normal work schedule and then filling in the rest of their day with tours and activities. Travel company Origin, which was founded in 2019, helps travelers create itineraries for their perfect workation based on personal needs. They've seen interest in places like Central Mexico, Cape Town, South Africa, the Alpines and more, and decided to help build workations after seeing companies adding travel benefits to their packages for employees.
"A workation is an opportunity to do more than just working in another location," said Eli Bressert, CEO and co-founder of Origin. "It's an opportunity to take yourself to the next level."
Costa Rica is a hot destination
With Costa Rica recently approving a digital nomad visa for foreign workers, there has been additional interest in workers visiting there, however there has been a rise in workations to the country since the pandemic.
Origin recently prototyped a special package to Costa Rica with a theme of "active wellness," where it partnered with a boutique hotel that promises high-speed internet with its own workspace, while also offering activities like surfing, yoga, hiking and more. These special packages are personalized and center on luxury, high-end destinations.
"You're not just in an office all day, and I think when you're in your office bubble you forget there is an outside world."
"Some people are like 'I need a really intense two-week workation stay,'" said Bressert. "It could be traveling by yourself, a partner or a work colleague. You know you're going to be working during work hours and then when you're offline you can do mini excursions."
Others ask for a full month in a different place to reset things that might be clogging up workflow. Bressert and Katherine Long, who works for the car-free town of Las Catalinas in Costa Rica, which offers workation packages that include free WiFi and long-term stay discounts for reservations of more than 30 days, have both seen families looking for workations this summer as well where one parent might be working, the other might be off, and the kids are on vacation from school.
"Doing a workation is the ultimate combo where you can be somewhere for a month and maybe do two weeks vacation and two weeks workation so the entire family gets the benefit from the workation lifestyle," said Bressert.
Long, who spoke to WorkLife from the beach, described how people visit for a couple of weeks to months at a time. On the Las Catalinas property there are work-from-home spaces as well.
"There's a family [who have been] here for the past two months and the dad's a lawyer, the mom is a teacher and they have four children," said Long. "Every day I would look out and he would be sitting here working remotely, taking calls, while the children and mom are right in front of the beach. It's very common during the summer."
She said a lot of families will wake up in the morning, go for a short hike, and then whoever is working remotely can be available around lunchtime and right after the work day ends.
"It really allows for an interactive, fun environment," said Long. "You're not just in an office all day, and I think when you're in your office bubble you forget there is an outside world. It puts everything in perspective, like life's okay."
The infrastructure has also grown in Las Catalinas in other ways to house workers, like adding a preschool so parents can drop their kids off while working remote. They're headed toward a second phase of development which will include even more office spaces that can be rented for the day instead of going to a coffee shop.
Time zones, housing accommodations, internet accessibility and fun
On the other hand, workers looking for shorter stays are getting creative and trying platforms like TrustedHousesitters, where you can find a house to stay anywhere in the world in exchange for watching over it and taking care of any pets the homeowners might have.
Brennen Jackson, chief vision officer for a Denver-based recruiting firm, spent two weeks in a town halfway between London and Bristol where he took care of farm animals including a horse, geese, ducks and a tortoise in exchange for a free stay. Before his work day started he spent his time sightseeing in the morning and then followed eastern time hours for work, which brings him to 1 or 2 a.m. local time. He describes time zones as "either your best friend or your worst enemy."
"I work a full 50 to 60 hour week even when I'm on workation," said Jackson. "It's a full work week for me, even though I'm in another location. It comes down to a strict schedule for my work."
Bernhard Steiner, founder of California-based Custom Travel Network, said they have seen a notable uptick in interest in workations since the pandemic. He found that while people might be interested in a Greek island, they would actually have better internet connectivity somewhere like Vienna, for example, where there is better high-speed internet infrastructure in place.
"I would highly recommend to people to not look at workations as just working somewhere else. This is your opportunity to help develop yourself in some way you can't do at home."
For Jackson he said it's all about planning and understanding what he can and can't commit to, while also making sure he has all the necessities he needs like good WiFi and the correct outlet adapters to charge devices.
"You don't want to catch yourself getting off the plane, needing to hop on a meeting and then you go 'shit, my laptop's on 10% and I don't have a charger,'" said Jackson.
While logistically it's important to consider time zones and access to internet and accessibility, it's equally important to take advantage of the new location.
"After looking into time zones and workplace necessities, ask yourself, what do you want to get out of it?," said Bressert. "I would highly recommend to people to not look at workations as just working somewhere else. This is your opportunity to help develop yourself in some way you can't do at home."