The 7 biggest hybrid-working challenges, and how to fix them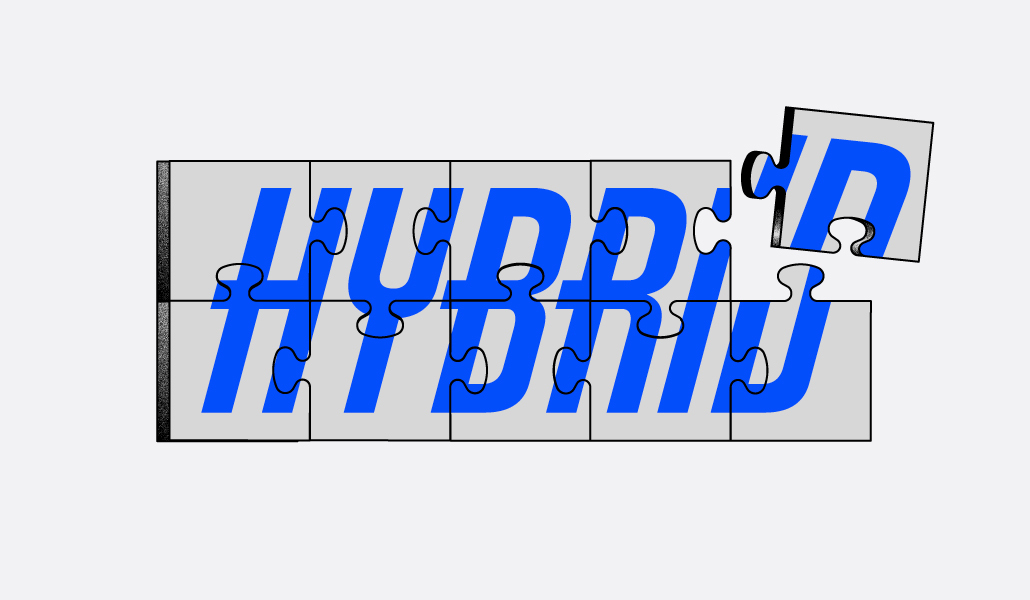 The phrase "new normal" is a misnomer, given the state of flux in the business world. Few organizations have been able to normalize operations; who can say they've nailed their hybrid working strategy with a straight face?
As Kate Thrumble, executive director of talent at marketing company R/GA London, said: "We are all on a – to use an overused word – 'journey' with the post-pandemic way of working. No one has cracked it yet. Even those with the best intentions will have to wait a year or two to understand the impact of today's decisions."
However, by matching the right technology solutions with the most pressing hybrid-working challenges, organizations will reach their end destination quicker: a happy, productive, engaged and empowered workforce.
So what exactly are the seven most significant business challenges and the best tech, tools and processes to solve them and speed up progress?
Challenge 1: Encouraging a positive, inclusive, collaborative company culture
"Organizations must find ways to nurture workplace connections both in-person and remotely so that employees feel deeper ties to their colleagues, leaders and organizational purpose," said Robert Ordever, European managing director of employee recognition firm O.C. Tanner. He suggests developing a new generation of "modern leaders" who focus on mentoring, supporting and advocating for their colleagues.
For Rebecca Tully, managing director of talent and organization at management consultancy Accenture in the U.K. and Ireland, it is paramount that hybrid workplaces be collaborative and inclusive and that they synchronize across the physical, digital and human. She offers three tips to make this happen.
"Prioritize digital fluency; this is the lynchpin to unlocking workforce agility and allows people to build on technical foundations with the expertise to unleash creativity and ways of working," Tully said. Next, build social capital. "Employers must rebuild connections lost throughout the pandemic and previous iterations of hybrid working, as human interaction is crucial for all employees, particularly those starting their careers."
Finally, save employees' energy. "Fight the 'always-on' culture that blurs the line between home and work life, depleting peoples' energy levels and exhausting staff," she added.
Challenge 2: Showing staff their contributions are recognized
Talent experts agree that creating a culture of staff recognition will be key. Dr. Sian Peer, director of the RTT Training School that trains therapists globally, advised: "Prioritize connection, security, and a sense of belonging." Her company uses social media platforms "to connect all our freelancers and host regular development or mastermind sessions."
Similarly, Derek Irvine, senior vp of strategy and consulting at Workhuman, which offers cloud-based, human capital management software solutions, said: "In a hybrid world, doubling down on employee recognition is a powerful way to improve the employee experience. Peer-to-peer social recognition platforms are even more engaging. They allow employees and managers alike to thank and reward each other for their achievements, no matter where they are working from."
"Fight the 'always-on' culture that blurs the line between home and work life, depleting peoples' energy levels and exhausting staff."
On the flip side, using software that tracks everything can have a corrosive impact, warned Stela Lupushor, co-author of Humans at Work. "Some organizations have deployed surveillance tools to monitor the employees' productivity, number of clicks, presence in front of the screen and more. These practices heighten stress, fatigue and anxiety."
Challenge 3: Managing a hybrid workforce and improving employee experience
Understanding how employees are feeling, especially in a period of huge change and uncertainty, is invaluable to managing the workforce, according to Steve Tonks, senior vp EMEA at WorkForce Software. "Involve employees — not with a once-a-year survey — through an ongoing feedback loop to measure the current sentiment," he said.
And with five generations in the workplace, making sure workers of all ages are happy is vital. "Put more focus on employee experiences," Tonks added. "To understand the multigenerational workforce, invest in consumer-grade technology so that data can be leveraged to make it easier to capture employee feedback frequently, detect a potential problem with an employee, and enable managers to take action in the moment."
For example, Rudi Asseer, CEO of IMI People, a global logistics firm specializing in warehouse automation, reveals that a bespoke employee experience platform, Rhonda, has led to "wild success". Through Rhonda, staff can log their true feelings about work, which is automatically routed to managers who then set up trouble-shooting discussions with the employee. The company claims this openness has triggered a 30% increase in employee retention, and 93% of employees hail Rhonda's "positive impact" on work morale.
Meanwhile, Mick Burn, partner and Europe head of talent and organization practice at Infosys Consulting, recommends Microsoft Viva, a dashboard that unites an organization's communications, knowledge-sharing and learning, which launched in late 2021. "This new employee experience platform helps foster a thriving culture and engages employees in one single interface, joining the dots between employee portals, productivity enablers, knowledge management and learning," he said.
Challenge 4: Meetings, meetings, meetings
Hybrid meetings can be awkward, but things can run much smoother by tooling up staff wherever they are working.
"Organizations are sending employees high-quality webcams and microphones and retrofitting their conference rooms with trapezoid tables to make the hybrid meetings more inclusive," said Lupushor. The goal is for those working remotely to feel on equal footing to those in the office. So everyone has a webcam and appears the same size on screen and people at home don't have to awkwardly pretend they can hear what their colleagues in the office are saying to each other.
For workshops, Burn uses templates via visual collaboration platform Miro. "It's been a go-to tool for our consultants," he said. "This makes it easy to collect participant inputs in a digital format. No more scribbling on sticky notes that are hard to decipher."
Anthony Lamoureux, CEO at smart-locker provider Velocity Smart, urges businesses to employ a triage system so that meetings are the last resort. "Automated project management tools help with burnout by completely removing a lot of the admin-heavy tasks that used to weigh staff down," he said. "Workflows can turn email replies into actions, while instant messaging and collaborative features make it easier to manage people even when they're not in the same location or time zone."
Challenge 5: Getting flexibility just right for everyone
Lamoureux argues that "big technology companies are paving the way" in flexible working. "Microsoft found that implementing a four-day working week led to a 40% boost in productivity and creativity," he said, adding that Spotify's flexible approach is giving it competitive edge when attracting new talent.
"Automated project management tools help with burnout by completely removing a lot of the admin-heavy tasks that used to weigh staff down."
To work out what works best for employees at the American Staffing Association, president and CEO Richard Wahlquist believes that simply asking them is the best method. "We utilize a software program that allows our employees to provide anonymous feedback regularly, and it's become a critical tool for our management," he said.
Samsung Electronics America has incorporated more flexibility into its products in response to hybrid working demands; the company's foldable smartphones saw a 4x growth in 2021. Jason Redmond, senior director of business-to-business mobile marketing, said: "Foldable smartphones, like the Samsung Galaxy Z Fold3, can be used as a traditional smartphone, then unfolded to be used as a tablet for projects and tasks that require a larger screen, and then connected wirelessly to a monitor and keyboard to provide a PC-like experience when employees get into the office or return home – creating the ability to work from anywhere."
Challenge 6: Employing the right people
Asseer, from IMI People, points out that the company's employee experience platform, Rhonda, has an automated feature that has saved a little over £1,000 [$1,200] per job screening. Given that 88% of resumes received for a position are unqualified, this is a saving most companies can make with the right technology.
He explained: "Our AI intelligently sifts through thousands of job candidates to screen the best-qualified candidates, so the recruiter interfacing with that data can make an efficient and informed decision, freeing them up to focus on securing top talent."
Challenge 7: Ensuring employees have the right tech
"At the height of the pandemic, a Zen Internet report showed 89% of remote workers wasted more than 30 minutes per day because of connectivity issues," said Andrew Jackson, CEO of IT service provider Intercity Technology. "Hardware upgrades and establishing unlimited data solutions that allow staff to hotspot when their own Wi-Fi is struggling, are simple solutions."
Samsung's recent study with Oxford Economics indicated that a lack of technology devices was a big concern. "Some 57% of employees now say smartphones are essential to their jobs," said Redmond. "And yet only 15% of businesses provide these devices to all their employees."
The study also indicated that of the organizations that provide smartphones to employees, the majority (51%) have turnover rates under 10%, compared with just 37% of companies that don't provide devices.
Given that all seven of the above challenges boil down to communication, one can understand why having a work smartphone, at the very least, is critical for employees in the hybrid workforce.