Talent
// June 30, 2022 ■ 6 min read
WTF is well-being debt?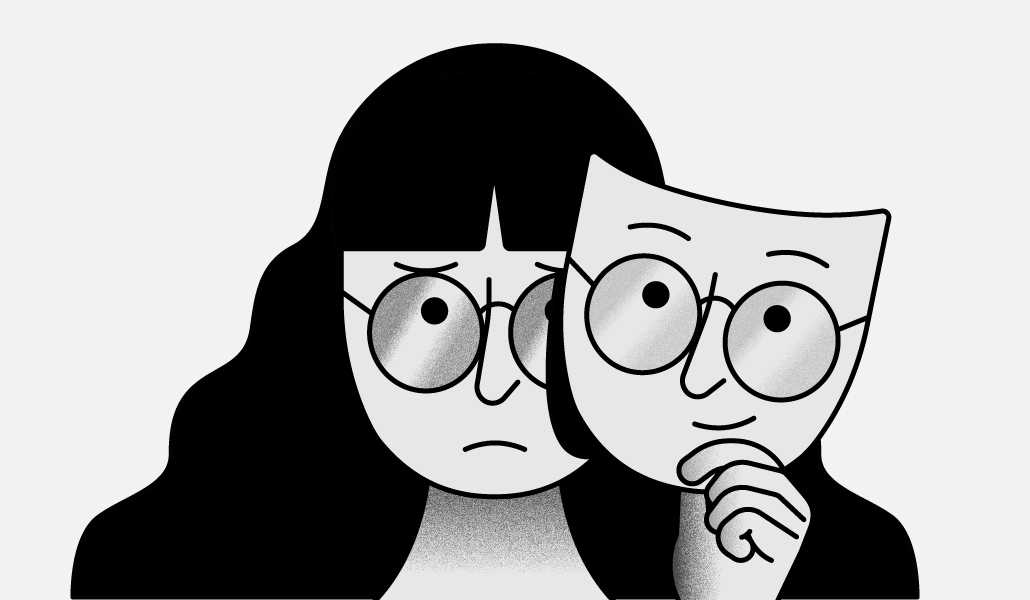 The gut punches just keep coming. War in Ukraine, women's rights under fire in the U.S. where a potential recession also darkens the horizon, and a cost-of-living crisis in the U.K. Add in the trauma of enduring two years of an unprecedented global pandemic and the climate crisis, and it's no surprise many people feel their mental well being is at an all-time low.
And while many employers are stepping up to the plate with financial assistance and additional benefits, much more investment is needed to bolster employee well-being, experts say. To help employers better understand the financial impact that having an exhausted and unhappy workforce has on the bottom line, a new term has been coined and is starting to be used more broadly: "well-being debt."
OK, so what, in a nutshell, is well-being debt?
Matt Stephens, founder and CEO of employee engagement company Inpulse, first came up with the term. He describes it as "a build-up of damage caused by poor employee well-being and a lack of robust well-being strategies and support." He suggests people think of it like personal financial debt: the more one takes on, and the less is paid down, the greater the long-term pain.
"Well-being debt is essentially where employees are enduring mounting and ongoing well-being issues, from financial to emotional, that are not being dealt with and have compounded to build up a significant debt in their work life," he added. "Companies want to move on from the pandemic, but they must accept and address that there has been some scarring and long-term impact for their employees by going through it."
Organizations failing to invest in their staff will pay the price, according to a YouGov survey launched during Occupational Health Awareness Week, which started on June 19. Poor health cost £10.6 billion ($13 billion) to U.K. businesses between 2018 and 2019, and 1.7 million people suffered work-related conditions in 2020 and 2021.
A Deloitte study, released in April, also calculated that poor mental health costs U.K. employers around £56 billion ($68.6 billion) a year – 25% up from the 2019 figure.
Meanwhile, in the U.S., 6 in 10 managers say their mental health has been hurt by the pandemic, which has forced them to prioritize their mental health over their career, according to a survey run by Morning Consult on behalf of Prudential Financial, released in February 2022. Other recent studies have showed depression, anxiety and post-traumatic stress disorder among U.S. workers soared during the final months of 2021.
Sounds costly. But why is well-being debt especially important now?
"The coronavirus crisis has not only created a huge well-being debt as employees struggled to cope mentally, financially, physically and emotionally with lockdowns and a massive change to their job roles," said Stephens. "It also created a disconnect between employee engagement and well-being where engagement has increased, and well being has decreased."
While employees felt connected to their work and aligned with their roles, additional factors such as remote work, financial instability, and health concerns sparked greater insecurity, isolation and loneliness, he said. "With teams juggling extra responsibilities, anxiety and burnout have become a sad, common reality that affects employees today," Stephens added.
Just look at the numbers: Post-pandemic, many companies opted for some sort of hybrid working, and data has shown that's leading to a disconnect between employers and employees. A new Healthy People, Healthy Planet report highlighted that 30% of U.K. workers feel a lack of support. Further, 91% of employees care about their mental health, compared to 74% who believe their organization feels the same.
Inpulse published more worrying research in February that indicated 1 in 4 U.K. employees felt that they hit a psychological breaking point in 2021. Additionally, the study found that 40% of millennials and Gen Zs thought their employers had done a poor job of supporting their mental well being during the pandemic.
Then there is the seemingly endless string of current events that's not only a continuous distraction for employees but one that can result in people feeling strung out and struggling to focus.
Some businesses are already trying to pay down the well-being debt though, right?
Yes. In the U.S., where many people are still reeling from the news that the Supreme Court has clamped down on abortion rights, some employers are working hard to support their employees emotionally, reducing their workloads in order to give them the necessary time and space needed to deal with their feelings. Plus, dozens of companies have pledged to pay abortion-related travel expenses.
A host of attempts to reduce people's stress, like reducing meetings, and allowing more PTO and mental health days, have been introduced over the last year or so, to help deal with stress. But many such measures only act as band-aids.
The June YouGov report advises businesses to be more strategic and seek occupational health expertise rather than using a reactive, do-it-yourself approach to workplace health. "It's clear that employers are not making the most of occupational health expertise and are failing to provide what employees actually want and need," said Dr. Jayne Moore, president of the Society of Occupational Medicine.
U.K. businesses, in particular, are notorious for "wasteful" and "ineffective" occupational health approaches which are ill planned and don't capitalize on the volume of external occupational health experts available, she added.
Occupational health experts agree doing so will have a beneficial effect on the bottom line.
George Chaytor-Norris, co-founder and CEO of youdo, a mobile app that connects employees, well-being, and environmental and social initiatives, agrees. "Organizations need to put strategic muscle behind employee well-being and sustainability programs in a way that's plain to see," he said. "Before designing and launching employee engagement programs, organizations should survey employees, run workshops, or appoint ambassadors to understand what employees value."
This chimes with Ashley Lourens, head of well-being at Plumm, a global platform for accessible and affordable online mental well-being. She said there are limitless ways businesses can "pay their debt" to their employees, if they helped drive them to that state of mental instability in the first place. "One effective method is to provide external support from professionals who can help repair the damage caused by the poor leadership. By seeking professional help, experts can navigate the problems that played a part in causing the damage," she added.
So what are the practical steps to improving workplace well-being?
A mindset change by leaders is the most significant barrier to overcome, contends Inpulse's Stephens. He provides a four-step roadmap:
Prioritize mental health support and resources.
Create cultures where it's OK to acknowledge stress and mental health issues.
Train managers to initiate conversations about well being, not just engagement.
Move from "transactional to more transformational activities" and conversations.
"Forget about the days when free coffee or subsidized gym membership were considered a well-being strategy," he said. "The most effective approach to well being is seeing and treating your people as people and individuals first."
Plumm's Lourens added that having around-the-clock access to professional well-being support is also critically important. "From employees being offered professional advice, they will be taught the tools in how to best improve their daily well being," she said. "In turn, this would create a more mindful working environment as more team members can share their knowledge and support one another. This will reduce the pressures many leaders once felt to make sure their employees are experiencing a positive day to day."