Spaces
// April 19, 2022 ■ 7 min read
WTF is office hoteling software?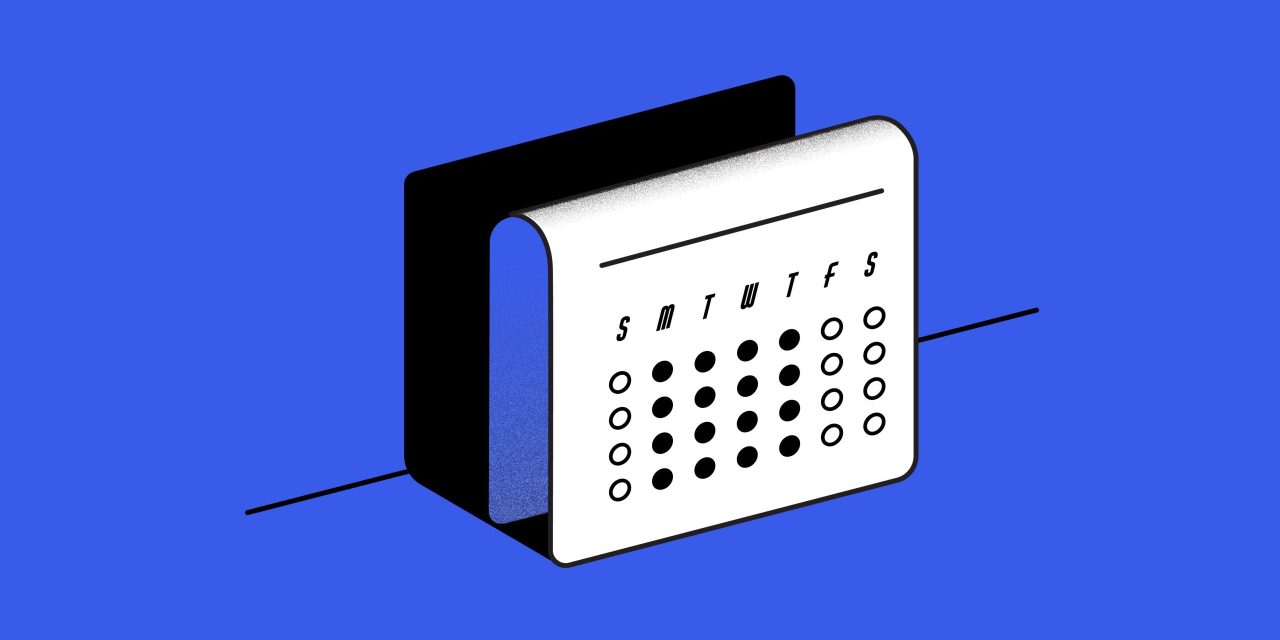 Ivy Liu
This story was first reported on, and published by, WorkLife sibling Digiday.
Once upon a time, an employee would walk into their office building every weekday morning, head to their desk with their name on it and log into their computer to start their workday. They would sit next to their coworkers, usually in an area designated for all the people on their team.
Those days are long gone for many companies, even as some have begun to reopen their offices to employees. Instead of jumping right back to a schedule of five days a week at a designated desk, the return to office has typically eased into in-office work with a hybrid approach, where employees come into the office a few days a week.
But how do you manage a dispersed workforce coming back into an office building? If a company has 300 employees, but 20 are coming in on a Tuesday and 50 are there on a Wednesday and no one is there on Friday, the old way of having 300 designated seats for every employee every day doesn't make much sense anymore. It can be a headache for company management to keep track of who is coming in when and how often (or unoften) people are using the office.
Enter workplace software companies — like Envoy, Condeco, Teem, Robin, OfficeTogether and OfficeSpace — that offer office "hoteling" services.
WTF is "hoteling" software?
"Hoteling software" refers to a platform employees can use to reserve a desk space in advance, like you would book a hotel room. The concept of hoteling (and hot desking) began for people working from coworking spaces or for those in roles like consultants who were moving around different clients' offices and needed a space to work from. It's since been adopted by more companies to manage hybrid workforces during the pandemic.
The term "hoteling" can sometimes be used interchangeably with "hot desking" — which makes the whole thing even more confusing. Those who work in workplace software often argue that "hot desking" refers to booking an unassigned space in an office (and physically finding a desk on a first-come, first-serve basis) while "hoteling" means reserving a specific desk. Most workplace software companies offer the option for companies to allow both.
How does hoteling software work?
Hoteling software companies range in the features they offer, but the gist is employees who want to come into their company's office can download an app on their phone or go to a website to book desk space or a meeting room.
Envoy, for example, offers a mobile app and website dashboard to book office space. Envoy can automatically assign employees a desk, or they can select one on their own. A virtual maps feature lets employees see who is working in the office that day and where they're sitting.
Companies can also set parameters, too. They can designate areas of the office for specific teams, and employees in those teams can choose a desk only in those areas. They can choose to allow employees to book desk space well in advance or only a few days before they want to go into the office — platforms like Envoy also let companies determine if they want employees to be able to book multiple days at once.
Employees can use hoteling software to ensure coworkers from their team will be in the office at the same time. For many, the whole point of working in an office is to see coworkers and to facilitate collaboration between employees. That's a lot easier when other people are actually there at the same time you are, and the people there are the ones you actually work with directly. An employee might not want to bother commuting if very few people are working from the office that day and instead choose to come in on a day when more colleagues will be around. Or the opposite might be true — if an employee is concerned about the COVID-19 virus (or just wants a space to work from that's not their home or a coffee shop), they may prefer to work in the office when it's less occupied.
BuzzFeed is using the software company Envoy for check-in, desk reservations and other services, for example. So is Quartz, which started using Envoy when the company reopened its office to employees on a voluntary basis last summer. NBCUniversal, as well as media agency Dentsu, use Condeco to help manage their workforces.
Why are companies using hoteling software?
The simple answer: so employees can easily book a space in the office to work from.
The longer answer: data. Management has access to analytics to keep track of who is in the office and when. Employees can see how many people will be in the office on a given day, who is in the office on that day and where they will be seated. It beats having to email coworkers back and forth to coordinate schedules.
Company management can use hoteling software to see how often the office is being used by employees, which is an important metric to watch as companies consider the future role of office space. For example, business publisher Quartz learned the office was nearly empty on Fridays last summer, so the company decided to keep its office closed that day of the week.
However, the need for hoteling software might depend on the size and usage of the office, especially for those companies making it voluntary to come in at all. Vox Media (which recently acquired Group Nine) has found that because its offices are open at 50% capacity and people can voluntarily work from those spaces, hoteling software has not been necessary to reserve desks.
How are companies using hoteling software to manage a safer return to office during the pandemic?
Companies can use hoteling software to manage the health and safety of employees returning to the office as well. Since the pandemic, these platforms have added features to keep track of employees' proof of vaccinations, COVID-19 test results and contact tracing. Envoy's platform can determine who had close contact with an infected person based on who reserved a desk in close proximity to that employee, for example.
Envoy added these features in October 2021. Employees can upload a photo of their COVID-19 proof of vaccination or test results. At Quartz, the documents are reviewed and approved by an administrator before an employee can schedule their visit. Employees at Quartz also go through a check-in process, answering three to four health questions on the Envoy platform. Once that's cleared, an entry pass is provided that can get the employee into the office.
Companies can set workplace capacity limits, which alert management when the office has reached capacity and can automatically stop more people from registering or signing in to prevent overcrowding.
How much does hoteling software cost?
Pricing ranges based on the size of the company using the hoteling software services. Envoy has a free plan for companies that have fewer than 50 employees. From there, prices range from $99 a month to $299, and companies can choose to add more features for more money. At Condeco, pricing is based on how many people are using the platform, starting at $45 per user per year for companies that have 250-999 employees and $35 per user for companies that have 1,000-4,999 employees, with a minimum contract length of three years.
Will companies use these services long-term?
As long as the pandemic is around, hoteling software can provide employees with information that can help determine whether they want to go into the office on a given day, based on their individual preferences and health concerns. Company management can make decisions based on the data they gather from using hoteling software, such as the size (and importance) of future office spaces. As companies continue to open up their offices as the pandemic (hopefully) continues to wind down this year, it might even be the case that hoteling software becomes more widely adopted.