Spaces
// February 3, 2022 ■ 3 min read
Al fresco: More offices are warming to outdoor workspaces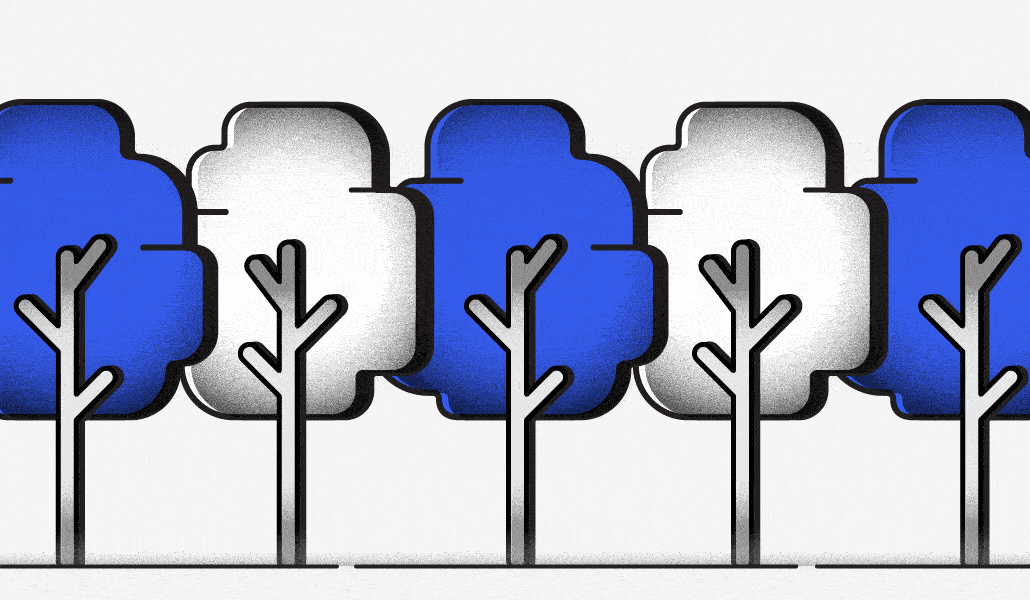 It may be the dead of winter, but that's not stopping some companies from embracing the great outdoors.
Increasingly those who design and occupy office spaces are constructing tricked-out, tech-enabled outdoor spaces to enhance work lives and, as the pandemic drags on, the safety of their employees and guests.
Industrious — which operates membership-based shared workspaces in dozens of global destinations, from Singapore to Short Hills, New Jersey — sports a range of outdoor facilities across its portfolio, encompassing smaller, private spaces and larger ones for group work and social gatherings. For example, its outpost in Scottsdale, Arizona, features offices with private balconies, while locations in cities including Brooklyn and San Diego are home to more expansive open-air spaces, which have been used for everything from team happy hours to sit-down dinners for investors.
"We've heard a great deal of positive feedback from our members regarding outdoor space, which is why we seek to include it whenever possible," said Jamie Hodari, co-founder and CEO of Industrious. "Spending time outdoors has been shown to increase productivity and morale for teams, while also being a stress reliever and a catalyst for encouraging new ways of thinking. Getting outside reflects a change in scenery to the monotonous daily operations of a 'corporate' office."
Daybase, a developer of hybrid work locations founded by former WeWork executives that just opened its first outpost in Hoboken, New Jersey, is another company embracing nature. Pointing to biologist E.O. Wilson's groundbreaking book "The Biophilia Hypothesis," which explores the human attraction to the natural world, Daybase co-founder and CEO Joel Steinhaus said, "That is something that as an employer, you want to be cognizant of, relative to people having an engaged and uplifting experience in the work environment."
Even for those businesses that aren't set up for their own outdoor spaces, it is still possible to nurture a more natural environment, Steinhaus proposed — by stocking an office with plants, for example, or programming a streetscape outside the building, which can also serve to tie a business to its community. He noted that during construction of the Daybase location in Hoboken, a local Montessori school chose to use its inviting courtyard for story time.
"Getting outside reflects a change in scenery to the monotonous daily operations of a 'corporate' office." 
"You want to offer a diversity of space types for different kinds of workers," Steinhaus said, noting his company's mission is making space for people to seize the workday wherever they may be. "We want to make a space that psychologically gives you the space to do the things you need to do. And where that matches up with a desire to be outside as much as possible, we're fully supportive of trying to figure that out."
One of the keys to creating a productive outdoor workspace is, of course, ensuring it has the necessary equipment. WiFi and socially distanced workstations are a must, naturally. Some even feature flatscreens and wet bars. Comfort is also key and further promotes productivity, explained Candace Nelson, principal and chief revenue officer of Workplace Solutions at Intereum, which specializes in furnishings, audiovisual solutions and other design elements for the workplace — including outdoor spaces.
"We live in a time where innovation is constant. We know furnishings can create an outdoor oasis. When those furnished spaces are coupled with cutting-edge technology that can withstand elements, we start to see meeting places that support collaboration," Nelson said.
For example, outdoor space was envisioned as one of the showstopping design elements of one of Intereum's latest projects, a remodeled, massive corporate center at 3701 Wayzata Boulevard in Minneapolis. The objective was to restore the single-tenant office building and convert it into a multi-tenant space attractive to small and midsized businesses, featuring two expansive outdoor spaces: a rooftop deck and ground-level patio featuring communal tables, lounge settings and fire elements.
Outdoor workspaces are a natural extension of employers' and employees' heightened health concerns in the age of Covid. Such features "establish a connection between company and employee that expresses a thoughtfulness in providing a work environment with well-being elements," said Nelson. "For companies with a hybrid work policy, well-being is at the backbone [of office design]."