Why new hybrid working policies are falling short for employees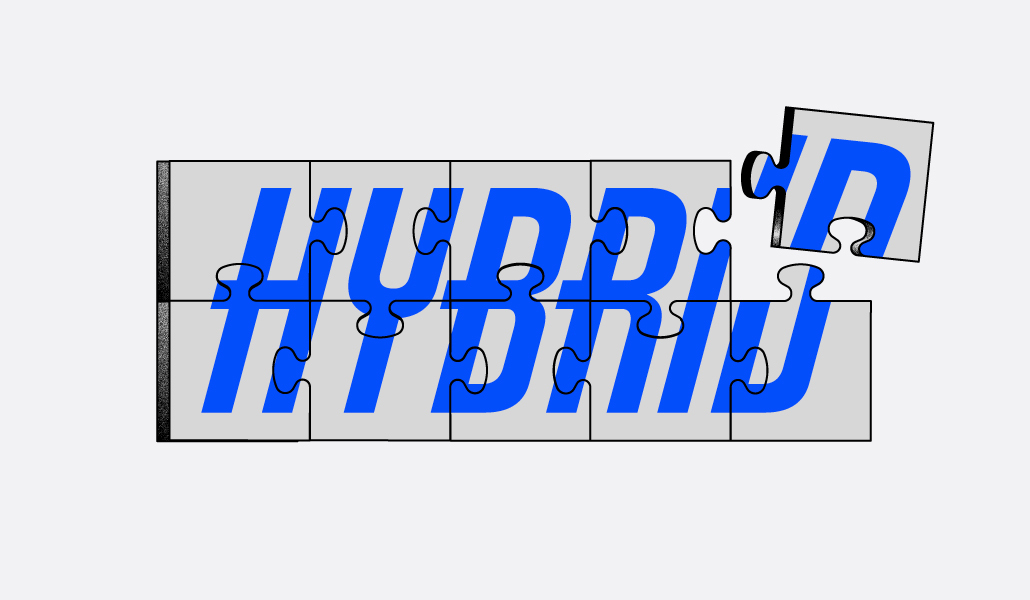 Hybrid working policies are a mess.
In the stampede to get people back into the office, most employers have fallen short when it comes to providing real flexibility and autonomy. The result: employees that have returned to the office haven't enjoyed the experience, while those that have been forced to return, have quit as a result, according to sources.
"Now we are expected to be back in the office and managers are monitoring our movements, I'm seriously considering my position," said a London-based corporate lawyer, who agreed to speak to WorkLife under condition of anonymity. "The lockdowns proved we can work remotely. This is totally the wrong way to go about managing us. It feels like we are at playschool and there is no real need to be in the office. Most of us come in, after a long and unproductive commute, plug in our earphones, and go through emails. Even if I have to take a pay cut, which is unlikely, I would move to somewhere that is more flexible and shaped around me and my career."
Part of the issue, is that hybrid workforce strategies have largely been centered on where employees should be while they work, rather than on work outcomes. It should be the other way around.
Results from the latest Future Forum Pulse study, published in late April by Slack's research consortium, have indicated that schedule flexibility is more important to staff than location flexibility. The study, which surveyed more than 10,000 global knowledge workers, revealed return-to-office policies have negatively impacted employee experience scores.
For instance, 55% of those called back to the office full-time would prefer to work flexibly at least part of the week. But 65% said that they have little to no ability to adjust their work hours. This lack of schedule flexibility makes employees 2.6x more likely to look for a new job in the next year, according to the report.
"Hybrid working is often misconstrued to mean working a set number of office-based days and home-based days each week, but I believe it is a working style whereby employees' working patterns can be truly flexible — in both place and time."
"Leaders need to move away from dictating days in the office and rigid 9-to-5 schedules and focus instead on aligning their teams around a common purpose and leading by example," said Brian Elliott, executive leader of the Future Forum. He noted that non-executives are nearly twice as likely as executives to be working in the office five days a week. "Trusting your teams with the flexibility to work where and when works best for them will lead to better business results and happier employees," he added.
This suggestion tallies with findings from O.C. Tanner Europe's 2022 Global Culture Report, which surveyed over 38,000 employees, leaders, HR professionals and executives from 21 countries. The study found that 65% of respondents desire the flexibility to choose the number of days worked remotely. The same percentage wants clear expectations on when they need to make themselves available to their employers, when working away from the office.
By setting expectations for work hours and availability, the probability of high engagement increases 96%, leadership scores jump 121%, and well-being improves 52%. "Leaders and employees should together determine remote work hours and expectations for working after hours and weekends," said Robert Ordever, O.C. Tanner's European managing director. "Being clear about what work gets done in the office vs. at home and providing ongoing communication and feedback can also help prevent burnout."
Mick Burn, partner and Europe head of talent and organization practice at Infosys Consulting, stresses leadership is the "critical differentiator" to enabling and empowering the workforce to have a flexible schedule. "It is unlikely for an organization to be agile and empower flexible work policies if its leaders don't set the right example," he said. He pointed to U.S. online course provider Coursera's Jeff Maggioncalda, who recently shut down the California headquarters, encouraged employees to work from anywhere and has embraced the title of "nomadic CEO."
New pattern of time and place
However, Kate Thrumble, executive director of talent at marketing agency R/GA London, argues it's not simply a case of granting staff permission to establish their own hours and workplaces. "While schedule flexibility is the north star, there are inevitably things that will get in the way – last-minute client requests, team issues, and so on – so it's vital for businesses to iron out their philosophy on this," she said.
Rebecca Tully, managing director of talent and organization at management consultancy Accenture in the U.K. and Ireland, agrees. "Hybrid working is often misconstrued to mean working a set number of office-based days and home-based days each week, but I believe it is a working style whereby employees' working patterns can be truly flexible — in both place and time," she said. "It should be treated as an entirely new pattern and not as a blend between home and office-based working."
"If you are fundamentally shaking this up, then be prepared to create an entirely different culture for your organization."
Ultimately, now is a critical moment for businesses to recalibrate the workforce, which is why proper thought, consultation, and comprehension that everyone has unique needs and wants are paramount. For example, Derek Irvine, senior vp of strategy and consulting at Workhuman, which offers cloud-based, human capital management software solutions, points out that working parents are having a particularly hard time. "They've had to handle the added stresses of childcare during the pandemic and consequent lockdowns and are more likely than non-parents to be looking for a new job this year," he said, referencing his company's research.
This insight chimes with the American Staffing Association/Harris Poll Workforce Monitor study that found that 62% of U.S. adults with children under 18 years old believe their additional childcare and homeschooling duties during the pandemic affected their ability to develop their careers. "If your office has a lot of parents, benefits like flexible schedules and hybrid work are examples of ways you can help them manage their new work-life balance," said ASA president and CEO Richard Wahlquist.
And while they may not always like the idea of remote or hybrid work, employers have to remember that it's currently a worker-driven labor market. But whatever leaders decide to do regarding flexibility and hybrid working strategy, there remain plenty of risks, and not everyone will be happy.
R/GA's Thrumble captures the complexity of the problem. "If you are fundamentally shaking this up, then be prepared to create an entirely different culture for your organization — which could be a good thing," she said. "But know that if you cater for the 60% of the business who want complete flexibility on every level, you just might lose the 40% who don't."