'The boundaries have broken': Employers deal with the reality of workers bringing their 'whole selves'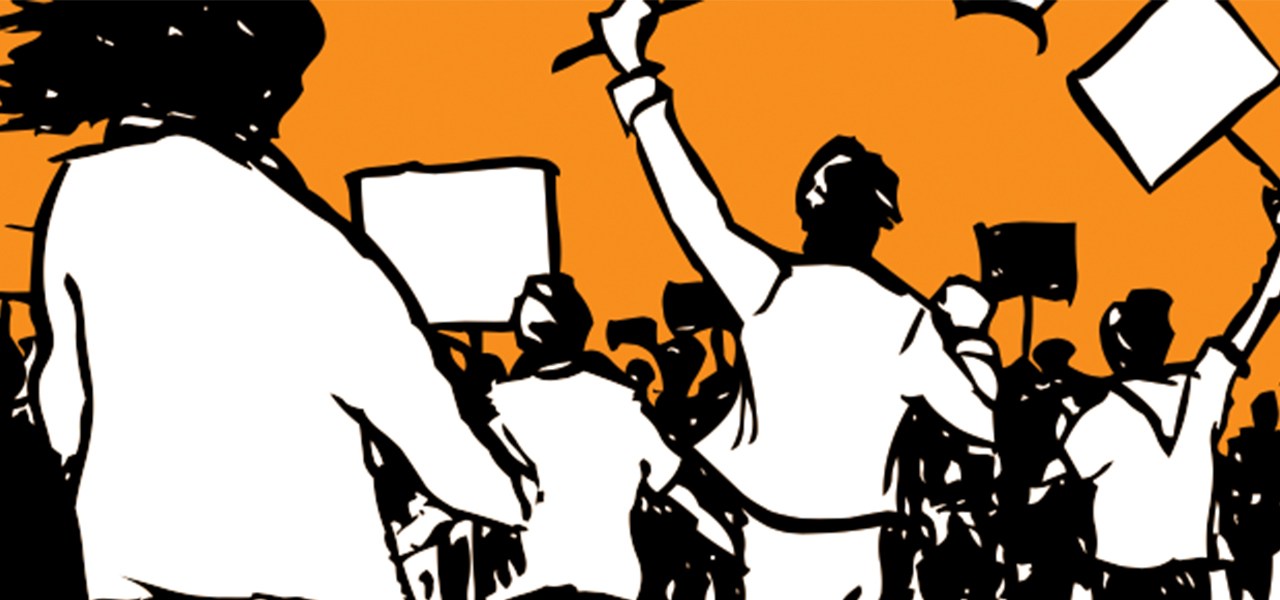 This article is part of the Future of Work briefing, a weekly email with stories, interviews, trends and links about how work, workplaces and workforces are changing. Sign up here.

Kayla (name has been changed), 24, has had a rough couple of days. She works in a "very corporate, very public company." On Monday night, after protests continued all over the country over George Floyd's murder, she, along with a multitude of employees, emailed her boss and higher-ups for a statement. They responded, declining to make one. Simply: They didn't feel comfortable making one, and they didn't think it was their job to do so.
"We expect at least this much from our companies," Kayla said. "You can say as much as you want about bringing your whole self to work, but if you're not willing to acknowledge our whole selves, what's the point?"
For many, bringing your whole selves to work isn't an option. And the realities of the current work-from-home brigade mean that many haven't been given a choice: When work is literally in your home, how do you keep it at arm's length?
The current conversation around racial inequalities make all this much harder to bear. Generally, issues of diversity have been focused on employee engagement. But with these protests and resulting frustrations, there's much more to it. As one message floating around social media read: "There are black men and women in Zoom meetings maintaining 'professionalism,' biting their tongues, holding back tears and swallowing rage, while we endure attacks from a pandemic and police. Understand and be mindful."
The idea of "bringing your whole self to work" was pioneered by academic William Kahn, who connected it to helping people be more engaged with their jobs and their job roles. The research was designed as a framework to understand how to combine the "self" with the job role, and Kahn's point was that for many people, how much they identify with their "work persona" varied. But the more someone did identify with it, the better they performed — and the happier they were.
The theory is widely accepted, and even encouraged: There are 5,057 jobs on LinkedIn right now, all of which tout workplaces where you can, indeed, bring your whole self to work. They run the gamut: an ad for a business reporter at the Financial Times offers it as a perk; while one for an emerging capability catalyst position at Northwestern Mutual touts it as a requirement — you must be willing to do so.
Mike Robbins is the author of "Bring Your Whole Self To work," as well as, more recently, "We're All In This Together." As he pointed out, even when the first book came out in 2018, he started thinking about how it wasn't that simple: "It's OK to bring your whole self to work when you're white. And cisgender. And male. And straight. Or whatever." But add in some other changes and things suddenly change. "It's easy to say bring your whole self to work, but you have to actually be OK when people do. And psychological safety is the highest component of performance. So create the space."
Even before this week's protests, work was entering the home at unprecedented rates. The coronavirus outbreak pulled millions out of offices and into their homes. There, the lines became even more blurred. Suddenly, your co-workers and your bosses couldn't be kept at arm's length. They were there, in your living room, judging your decor choices and meeting your pets. Some of it has been good: Boundaries have broken down. Managers have understood that people have families to take care of, kids to help. There's been arguably more understanding of the "whole self" than ever before.
Perhaps only to some extent though. One manager at an ad agency said it's only up until a point that's considered "OK." "If my employers want me to bring my whole, black self to work, then they're going to have to be OK with its attendant discomfort. Of course it's not going to be comfortable." At this ad agency, the CEO has sent a note about the protests, systemic racism and vowed to do better, along with a substantial donation. "And yet, there hasn't been a discussion about this. And mostly, there needs to be action about this. If I'm going to be myself at work, there has to be room for it."
Ella Washington, a professor of practice at Georgetown and CEO of Ellavate Solutions said that while younger generations are asking more for employers, boundaries have disappeared — especially more now. "There is no water cooler talk. So it becomes pictures in your home. Things in your background. You're noticing and finding ways to navigate uncertainty and newness and there is discomfort for everyone."
For Kayla, working at home has certainly brought down boundaries. "There used to be certain things I didn't talk about at work. Now there's an open invitation. They see my home. They ask my rent. They find out about my student debt. Then they find out about my parents. My background implies many things," she said. "The boundaries have broken."