Diary of a Chief People Officer: 'I don't know the answer': The challenge of making the call to stay remote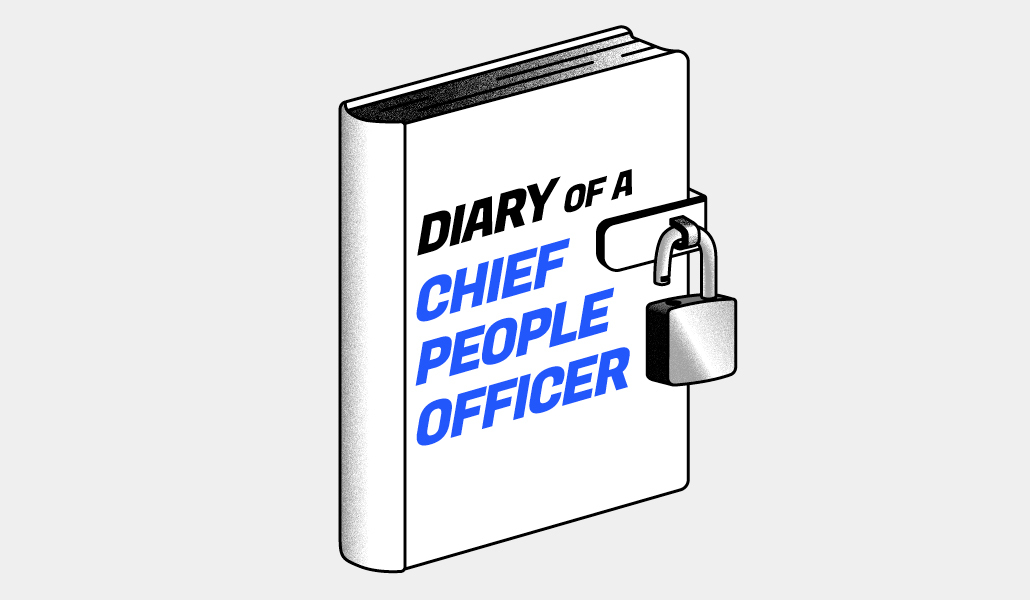 The ability to roll with the proverbial punches has always been part of Meagan Soszynski's job as chief people officer at the ad tech firm, Yieldmo. That quality has never been more important than during the past two years.
Soszynski watched as other tech firms that set return-to-office dates repeatedly pushed them back. Instead of naming a date, Soszynski regularly surveyed the 154-person workforce and learned people didn't want to come into the office, located in Manhattan's Chelsea neighborhood.
Once it was deemed safe — and protocols were in place — they opened the office on a voluntary basis. About 10 people showed up regularly. That was all the evidence Soszynski needed that having a large office presence didn't make sense.
Today Yieldmo is fully remote, with in-person team gatherings strategically timed throughout the fiscal year. Those meetings make it clear to Soszynski that working in-person is in many ways more efficient. She'll continue to survey the workforce on their return to office sentiment and is considering opening regional hubs for the employees hired outside the New York area. In the meantime, Yieldmo offers access to a co-working space.
What was Yieldmo's policy on remote work pre-pandemic?
We were a butts-in-seats kind of place, though I hate to put it that way. We were predominantly an in-office company headquartered in New York City with about 90% of our employees there. We had a pocket or two of salespeople in other markets, and some people who had been with the company in New York but they moved and we wanted to keep them on board. For us, being in the office was important. We could 'grab' the necessary people if something is broken down, get together, troubleshoot and move forward.
How has that philosophy evolved over the past two years?
We opened a U.K. office with a team of business-facing folks there. We also began to recruit globally and tap into the global talent market. We have five engineers in India and we continue to look for more there. We actually were just about to onboard two people based in Ukraine, but the war broke out. We've tried to stay in contact with both of them. We continue to be in touch with one throughout the war and he relocated his family to Poland and is looking to move to the U.K. He recently reached back out to us and he's interviewing for a different role.
We were running surveys so that we could understand what employee sentiment around return to office is. We wanted to know who wants to come back into the office and how many days is right. In the beginning, remote work was temporary. Communication was important. We'd say, 'We want to give you the space to go where you feel most productive and healthy.' If you're a 25-year-old, living in Brooklyn and all your roommates left the city, feel free to go back to where your parents are.
There was a communication component, which was, 'we don't know if we're going to stay in this distributed space indefinitely, but I want you to be able to go right now and do what's best for you.' One of our communication points was, if we do decide to go back to some hybrid or in-office scenario we will give you at least five months notice. We wanted to give them reassurance that we're not going to say, 'hey, next month everybody's hybrid.'
My CEO gave me the space to be innovative and thoughtful. He's told me he'd support whatever I think is best. Even though companies were doing their best to create communication and plans, curveballs were thrown in. We don't know what this virus is. It's a new world. I kept coming back to the CEO saying, 'I don't know the answer, because I don't feel confident in the answer. Let's just stay where we are.'
Eventually, you did decide to be remote, though. How did you come to the decision?
We listened to our population. The summer of 2021 we agreed to stay remote. We had four quarters left on our office lease and we let it lapse. We also want to create as much flexibility for people as possible. If you want to be outside of your home and can commit to three days or more, we give you an all-access pass to a co-working space. That's what I have. We have about 14 employees out of the whole staff who have that. You can also do a day pass.
Is being together in person not a priority?
One of the things we incorporated in 2022 is in-person events throughout the year to come together with your team, your region, and then one time with everyone as a company. The goal is for every employee to get two to four touch points throughout the year. We just held a bunch of department off-sites or on-sites now we should call them. Our product and sales leadership team came together in March in South Carolina, then our product team met in Seattle and our engineering and operations team were here in New York City. My team, the people team, was supposed to go to Santa Monica last week, but several of us came down with Covid.
There are some of the benefits and value of being together. When you're in person, you can cut through the noise that sometimes happens in virtual workspaces. Whiteboarding in person is a little bit easier. If you're a newer team member you might not know the body language of somebody so it's harder to read them. And things are harder to learn virtually. The main thing is like you have to set a purpose. Everybody needs to know why they're coming.
We don't make these in-person meetings mandatory, but we highly encourage them. About 90% of people joined us at our recent in-person events.