DE&I
// July 13, 2022 ■ 4 min read
Women and minorities owe disproportionate student debt: this startup wants to change that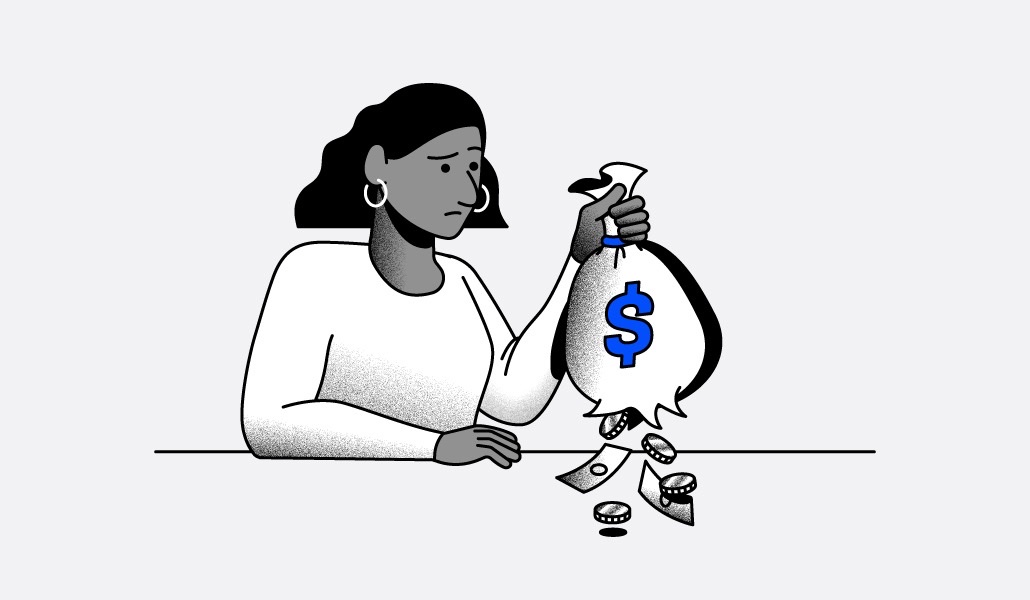 Dr. Robinette Lewis has three degrees – a Bachelor, Masters and Doctorate – that have propelled her through each phase of her career, from when she first became a teacher in 1994, moving up to vice principal after achieving her Masters in 1996. Completing her Doctorate in 2005 helped Lewis land the role of director of operations at Cedar Tree Academy, an early childhood public charter school located in Washington D.C.
Yet Lewis' success has come at a cost – a student debt of around $120,000. "Being a first-generation college student, I didn't have parental support financially, for college. I've had government grants and student loans, but the debt continues to loom, and it's been very difficult," Lewis told WorkLife.
Her biggest struggle has been navigating her way through the highly complex suite of government loan repayment and forgiveness programs (the latter of which cancels the balance for qualifying candidates who have made a minimum number of repayments).
As a Black woman, Lewis indexes twice on the demographics most likely to have higher student debt. In the U.S., the average Black student loan borrower takes on nearly 50% more debt for a bachelor's degree, and owes an average of $25,000 more than their white peers.
Black student loan borrowers are more likely to struggle financially because of their debt and 66% of Black borrowers report they regret having taken out student loans to fund their education, according to the Education Data Initiative.
Similarly, women hold around two-thirds, or $929 billion, of the country's total student loan debt and take an additional two years on average than men to pay it off.
"Student loan debt is a racial justice issue. Canceling student loan debt, offering student loan debt repayment support or any other similar workplace benefits can jumpstart a close to the gender and racial wealth gaps."
It's a situation that former Google exec Laurel Taylor knows all too well. She is tired of being saddled with a six-figure level of student debt that she has felt held back by. Taylor took matters into her own hands, and in 2016, founded Candidly, a platform embedded by employers like Cedar Tree Academy, as well as big corporates including Salesforce, to help employees pay off their student debt faster.
Candidly aggregates the different student debt repayment options and recommends plans based on the user's personal situation. It also makes it easy for users to apply for any rebates or benefits from both employers and the government.
Seventy-five percent of all Candidly users are either underrepresented minorities or female, Taylor shared. Black and Latino people make up over 26% of Candidly users. Sixty-four percent of all Candidly users are female.
Candidly partners like Salesforce have deemed the partnership "an important step forward in creating economic equity." In a Candidly-Salesforce case study, the software giant stated that, "it moves the needle" on Salesforce's goal to have 50% of its U.S. workforce made up of underrepresented groups by 2023.
"In this sense, Candidly is helping close the gender and racial wealth gap. The outsized positive impact Candidly has for women in particular is due to the women using the Candidly platform being on average more indebted and lower-earning than their male counterparts," said Taylor.
At Cedar Tree Academy, the majority of the 85 staff members are either Black or from other minorities. Lewis, as one of the school's first Candidly users since the platform was rolled out last year, is hoping to encourage more of her coworkers to use it, many of whom were eligible to temporarily suspend their loan repayments – a feature that will end in August.
"Being a first-generation college student, I didn't have parental support financially, for college. I've had government grants and student loans, but the debt continues to loom, and it's been very difficult."
Lewis gives the example of her own situation, where she was previously paying off $640 a month toward her student loans – $400 of which was interest alone. Finding the most financially savvy repayment plan via Candidly that she qualifies for, combined with Cedar Tree's contributions, means Lewis can flip this around. There's also a "round-up" option connected with purchases she makes on her debit card, where the extra can be transferred to chipping away at her debt.
"I feel like I'm still looking at a mountain, but it's helping," she said. "And offering this is a great benefit that is encouraging people to stay longer in their jobs."
Student loan support from employers fosters a more equitable system, said Dannie Fountain, global inclusion lead at Google, who is also a senior software engineering talent sourcer at the tech giant.
Student loan payments, Fountain added, can be a barrier to wealth, despite the opportunities a degree opens up. In many cases, it would provide the first opportunity for generational wealth in families from minority groups, whereas around $30 trillion will pass from primarily white baby boomers to 90 million millennials over the next decade, she estimated.
"Student loan debt is a racial justice issue," Fountain argued. "Canceling student loan debt, offering student loan debt repayment support or any other similar workplace benefits can jumpstart a close to the gender and racial wealth gaps."