DE&I
// July 19, 2022 ■ 5 min read
How job seeking has been impacted by abortion ban in some U.S. states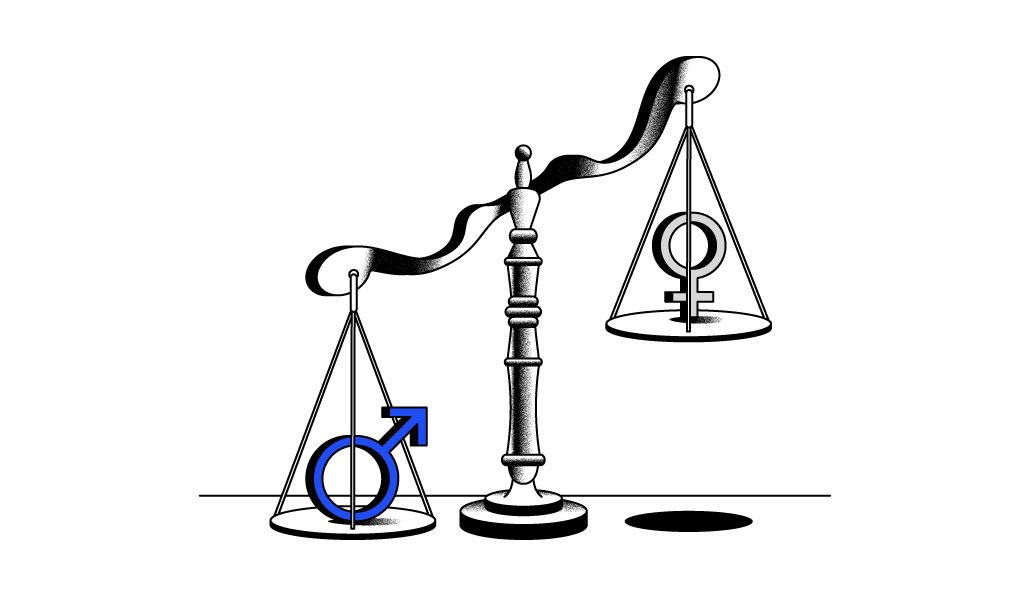 The Supreme Court's overturning of Roe vs. Wade last month is already changing how and where people apply for jobs, as well as the companies they select. It's even affecting where high school students apply for college.
Indeed Hiring Lab examined recent trends in searches on the platform, and found that the number of job seekers who included abortion-related terms in their searches spiked not only right after the Supreme Court's decision on June 24, but also when an earlier version of the decision was leaked back in May. AnnElizabeth Konkel, economist at Indeed Hiring Lab, found that from June 28, 91 searches per million contained an abortion-related term, an increase of 1.5% compared to the previous year.
"It's difficult to precisely pinpoint exactly what job seekers are looking for when searching these terms," said Konkel in an email. "As of right now, it seems the spike is more of a function of people investigating jobs related to a major issue in the news than necessarily searching out jobs that will ensure access to abortion services."
However, an Indeed survey, conducted after the Supreme Court decision, found that nearly half of job seekers would not work at a company that does not offer abortion care assistance. According to Indeed, 43% would consider leaving their company for one that does offer assistance and 38% are currently considering moving to a new state because of the ruling to overturn Roe vs. Wade.
Data from Adzuna, another job search platform, also found that there is a clear trend of increased searches in states protecting abortion rights.
"The overturning of Roe vs. Wade and banning of abortion in many U.S. states is having a clear impact on jobseeker activity," said Paul Lewis, chief customer officer at Adzuna in an email. "Interest in jobs within states protecting abortion rights have soared, up as much as 48% in New York immediately after the ruling, with Illinois close behind. Concurrently, job searches have nosedived in states tightening abortion laws, or those banning abortion entirely."
Adzuna found that states implementing abortion bans, or where further restrictions are expected, are seeing sharp falls in jobseeker searches when comparing three weeks before the ruling to three weeks after the ruling, including Iowa (-25.5%), Montana (-22.2%), South Dakota (-21.4%), Nebraska (-20.4%) and Oklahoma (-19.0%).
"The overturning of Roe vs. Wade and banning of abortion in many U.S. states is having a clear impact on jobseeker activity."
People who can bear children that are on the job hunt might now be considering whether they'd want to live in a state that is banning abortion or if they want to work for a company that hasn't spoken out about the issue. In some cases, people might be more inclined to look for remote jobs so that they can live in a state where abortion isn't banned.
Morning Consult, in collaboration with Business for Social Responsibility and the Tara Health Foundation, conducted a survey of 2,210 adults in March 2022 that found that by a 2:1 margin, employed adults would prefer to live in a state where abortion is legal and accessible than where it is illegal.
The Morning Consult survey also found that adults who accepted a professional opportunity that required them to relocate nearly unanimously considered social policies in the state in their decision to relocate.
"There's going to be a longer tail on this in terms of the response," said Jennifer Stark, co-director at Business for Social Responsibility's Center for Business and Social Justice, on the overturn of Roe Vs. Wade. "It's not like you flip a switch and folks automatically leave a state … [but] people are crossing states off the list where they'd look at relocating to."
Stark said another issue is brewing as well: High school students are crossing states off the list that they'd attend college in.
"Where people go to school influences where they ultimately secure their first full-time job, set up a family, become community members," said Stark.
For those who are looking for a job and are more carefully considering what state they'll be based in or if a company aligns with their values, Lexi Lewtan, co-founder and CEO of Leopard.FYI, a company that works with women software engineers to help them find better opportunities, created a database to track companies' abortion care benefits and resources.
"It's the kind of thing where women aren't looking for a company planning to get an abortion, it's not something we plan for," said Lewtan. "We look at this as one of many signals that women can look at to determine if a company is a good place to work."
At the same time, it's a privilege for some folks to be able to decide what state they want to find a job in.
"It's not like you flip a switch and folks automatically leave a state … [but] people are crossing states off the list where they'd look at relocating to."
"Not all job seekers have the privilege to pick and choose geolocations or to make job choices in alignment with their values," said Tiffany Foo, a self-employed people and culture strategist.
For those who do have the ability to pick a company they apply to based on its values, Foo recommends researching the company's public stance on the issue of abortion and then checking if they work with clients who also have similar values. Foo also recommends seeing how a company's benefits have evolved, if its policies are inclusive for trans and nonbinary folks, and if they have sound data privacy practices in place.
And even for those who either live in states which aren't banning abortion, or are a part of a company that will provide assistance, it is still a lot to cope with at work.
"It's OK to not be OK right now," Jennifer Thompson, MSW, a social worker and executive director of the New Jersey and Delaware chapters of the National Association of Social Workers told WorkLife. "Feel whatever you're feeling and know that there are tons of people out there sharing the same sentiment as you."