DE&I
// August 30, 2022 ■ 5 min read
How microbusinesses are boosting local economies and marginalized groups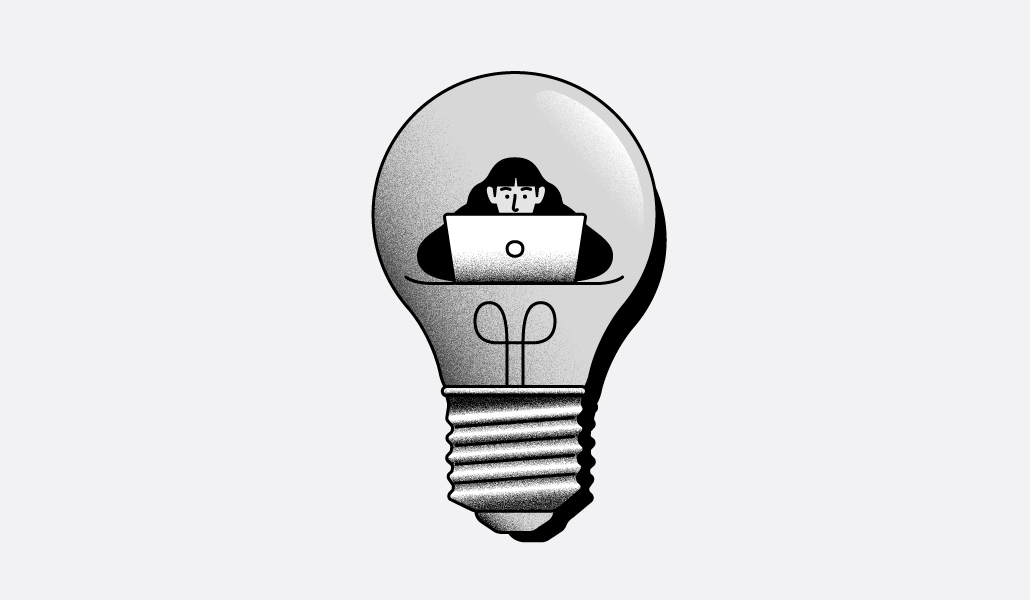 Microbusinesses, which are identified as businesses with fewer than nine employees, are increasingly lifting up local economies and traditionally underrepresented demographic groups despite their small size.
GoDaddy, a web hosting company, launched Venture Forward in 2018 to measure the economic impact of the over 20 million U.S. microbusinesses it supports. The goal is to empower policymakers and economic developers with data on how to assist everyday entrepreneurs. And that's already happened. In Las Vegas, where there is an 11.6% microbusiness density (compared to a metro national average of 3.8%), local policymakers have partnered with GoDaddy to better understand who these folks are.
"Traditionally economic developers have not focused on microbusinesses," said Jaime Cruz, executive director of Nevada Workforce Connections in the Venture Forward Summer 2022 report. "That has changed as more and more resources become available to help the microbusiness ecosystems grow and prosper.
In the case of Las Vegas, policymakers realized they weren't engaging with these businesses as much as they could be, despite them raising their hands. GoDaddy conducted unique surveying so that the city could better understand this population. They found that they have over 344,000 microbusinesses and that nearly half of respondents view their businesses as a main source of employment.
"It was really shocking," said Jeremy Hartman, vp of Venture Forward at GoDaddy. "They managed to keep their whole economy together through Covid and our data says a large part of that reason why was because of microbusinesses."
"We recognize that companies with one or a handful of employees have different needs than larger operations," said Irene Bustamante Adams, Workforce Connections deputy director and chief strategy officer in Las Vegas. "As the local workforce development board, our goal is to provide these entrepreneurs the support needed to grow and flourish."
According to the 2020 American Community Survey, each additional microbusiness per 100 people can increase annual median household income by $195. Each additional microbusiness per 100 people causes a 0.05 percentage point reduction in that county's unemployment rate. Since the pandemic, 31% more microbusinesses were created. One in four microbusiness owners make over $4,000 a month from it. These funds can help combat inflation or pay for college, for example.
"The impact is significant across gains in income, mitigating unemployment, creating jobs," said Hartman. "Being able to start a microbusiness is more simple than it's ever been before. The technology is more accessible, people are more tuned to shopping online. That means that cities and communities are doing everything they can to encourage microbusinesses"
Although it starts simply with a website, 34% of those surveyed in the Venture Forward report said that while they want to stay small, they aspire to have some employees and a physical location. Despite the boost businesses of this size can bring, some city planners don't fully understand them.
"Seeing these microbusinesses is really hard for city planners, for economic development officials, for policymakers," said Hartman. "They are small and too young or new to show up on economic data that planners typically see. So this is an additive view to the economy that a lot of people haven't been able to see."
There has been a shift over the last few years in helping support small businesses, with leaders like American Express branding "Shop Small" and Small Business Saturday becoming a holiday following Black Friday. However, understanding microbusinesses takes it to the next level, especially in a time where there is economic uncertainty. Although small, these entrepreneurs can help spur economies in their own ways and they aren't necessarily looking to compete with the big guys.
"Microbusinesses are small and too young or new to show up on economic data that planners typically see. So this is an additive view to the economy that a lot of people haven't been able to see."
"Cities really need to start paying attention to this because it's becoming a growing part of the economy and if you are ambitious and serious about starting a micro business, you are generally going to want to be more networked and more connected to your community and to your city," said Hartman.
Microbusinesses also offer a pathway to self-sufficiency, particularly for marginalized communities. Hartman said the fastest growing demographic of people starting microbusinesses is black women.
"You're seeing parts of our population who have traditionally been underrepresented in more traditional means of participating in the economy looking towards microbusinesses to have a real type of income, a real type of participation in our economy and they're doing so differently than a lot of people around them now that microbusinesses have become a viable thing," said Hartman. "That's really significant."
Ryan Mills is one of those entrepreneurs. He is based out of southern California and started a media agency during the pandemic.
"I think microbusinesses are very important," said Mills. "They really stimulate the economy and for my community, for the Black people out there looking to become entrepreneurs, it's important to give it a shot and to make sure we circulate and stimulate the economy accordingly."
Before starting his own business, Mills was a freelancer. He decided to make the jump and started with getting his domain and then worked with Empower by GoDaddy, which equips entrepreneurs with training and tools. Now it's his full time gig and although it's just him right now, he plans to expand by hiring other people down the road.
"I think the biggest takeaway is the confidence I have at this point to shift my business accordingly," said Mills. "As we talk about the economic downturn that could potentially be ahead of us, I actually feel confident now that I have the tools via Empower that can set me up to move my business around and scale it accordingly."