Why more companies are sending new hires straight to the metaverse for improved onboarding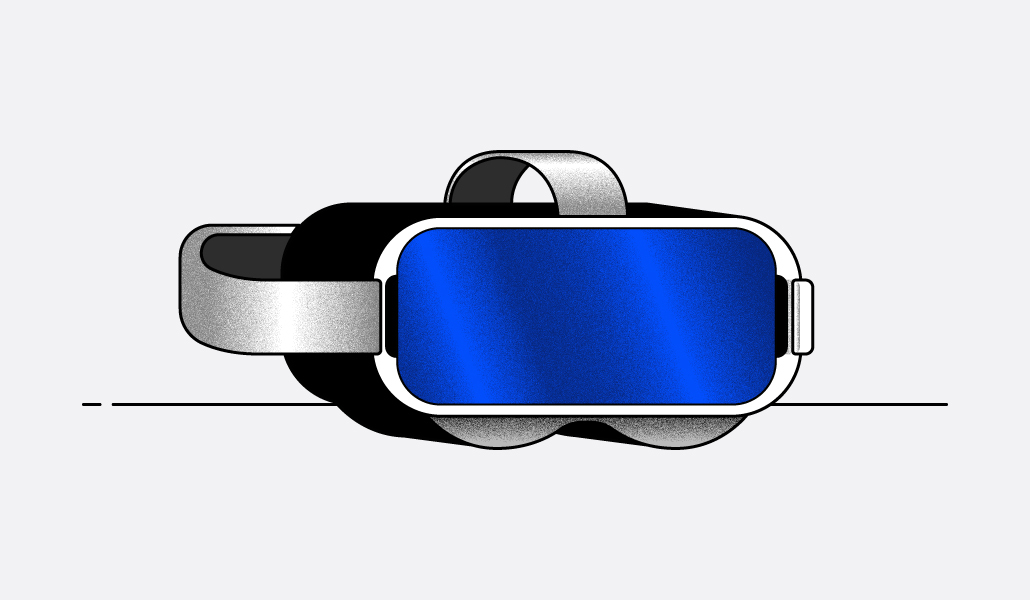 What will you learn on your first day at work in the metaverse?
This year, some 150,000 joiners will begin their careers at Accenture in the company's virtual campus, called the Nth Floor, according to Allison Horn, the company's executive director of global talent, based in Washington DC.
The Nth Floor is where new hires and existing Accenture staff "can have a more immersive experience for learning and networking," said Jon Ayres, U.K. managing director for talent and organization at the company. It is one of a growing list of examples showcasing how employers are using pioneering technology to attract and retain top talent.
Given the tussle for top talent and the need for greater connection with colleagues in the age of hybrid working, Ayres predicts that companies will "experiment with new technology so employees can collaborate in a more meaningful way, which will advance the virtual working tools used widely today." His statement is supported by new McKinsey research, published mid-June, which calculates metaverse spending will hit $5 trillion by 2030.
Horn believes Accenture's investment in the Nth Floor is an important one for improving onboarding. "The first few days as a new employee are crucial to talent retention and shaping their paths in the company," she said.
Previously, Accenture's onboarding process involved joiners meeting senior leaders who would help them understand and connect with Accenture's culture, according to Horn. Today, new hires will be expected to grab their virtual-reality headsets and belt up for a visit to One Accenture Park, which resembles an amusement park, and is found in (or is it on?) the Nth Floor.
"Everyone remembers who they started with on their first day at work, and through the metaverse, these connections don't have to be limited to one geographic location during orientation."
One Accenture Park has a central conference room, a virtual boardroom, and monorails that whizz avatars off to various destinations. "Learning to navigate is quick – you forget you are in a VR space – and before long, the new hire cohorts explore the different exhibits and meet their colleagues," added Horn.
Unique onboarding experiences
Horn stressed that the Nth Floor is not designed to replace real-life meetings and that events seldom run for longer than an hour. Instead, it offers a focused space for new recruits. "The metaverse does help us to advance the video conferencing and digital collaboration tools that our people already use for remote working, and when immersed in the virtual campus, colleagues say they have more meaningful conversations as they are not distracted by emails or pings," she added.
Accenture isn't alone. Matias Rodriguez, vp of technology, games and metaverse studios at software giant Globant, which has more than 24,500 employees and works for companies like Google, Electronic Arts, and Santander, has seen an uptick in the demand from clients for metaverse-based projects, designed to "elevate" the employee journey.
He conceded that these investments can be costly, but they also help set the foundation for faster and cheaper iterations. "It is important for today's companies to translate the process, rituals, and culture of their company into a digital, always-on environment for the well-being and connection of their employees," said Rodriguez.
When pressed on the nascent technologies most valuable to companies and their staff, he added: "Synthetic environments, digital twins, and interactive experiences can provide a productive learning environment, especially for core competencies required in Industry 4.0 where knowledge, safety, and resolution time are crucial."
Elsewhere, Wunderman Thompson, a global advertising agency network with over 20,000 staff, recently ran an 'Onboarding in the Metaverse' event for all employees who were hired during the pandemic.
Staff who missed out on having their first day in a physical office were invited to create avatars and attend a virtual, ice-breaking event. "Everyone remembers who they started with on their first day at work, and through the metaverse, these connections don't have to be limited to one geographic location during orientation," said Amsterdam-based Bas Korsten, the global chief creative officer at Wunderman Thompson.
Investing in technology and employees
Meanwhile, creative ad agency BBH Singapore gamified a virtual office last year, as part of plans to attract diverse talent. "We recreated the office as a pixel-art adventure to host an open-house career fair to give new recruits a feeling for our culture," said Sascha Kuntze, chief creative officer at BBH Singapore. "But the avatars didn't replace human interaction – we also integrated live video streams to create something as close as possible to an in-person event."
"When immersed in the virtual campus, colleagues say they have more meaningful conversations as they are not distracted by emails or pings."
However, Kuntze argues that culture is neglected and hard to replicate completely through virtual environments. "Nothing can replace people's energy in a room, real physical molecules interacting with other molecules," he added. "It drives groups and connection, culture and, therefore, progress and innovation."
Phill Brown, global head of market intelligence at Resource Solutions, a provider of outsourced recruitment and consultancy solutions, is similarly ambivalent about companies using the metaverse to attract and retain talent. "We're already seeing VR and augmented reality technology being used for training purposes, and the metaverse will further facilitate remote and interactive group workshops and improve the onboarding experience for employees," he said.
The company offers a new camera-free platform to interact and socialize with colleagues through personalized avatars and "even NFT suits and ties," he added. But what about the security and personal data concerns? "Employers need to be aware that, at the moment, early examples may be poorly regulated, and businesses need to consider carefully the safety of employees and clients, as well as the privacy of business-sensitive information when circulating in the metaverse," Brown added.
Long-term talent retention
Carlo Maria Capè, CEO at bip, a business consultancy headquartered in Milan, says businesses must consider other things before loosening the purse strings to fund technology solutions that could appeal to future and current employees.
He pointed to 2019 research from Oxford Economics and employee benefits provider Unum, which found that the average turnover cost per employee is £30,614 ($36,914.) "With the current rate of resignations, as well as a shortage of talent, it's no surprise that businesses are looking for new and innovative ways to attract and retain talent," he said.
On balance, therefore, investing in tech makes good business sense right now. "There are some substantial benefits to introducing new technology," Capè said. "For the metaverse, it includes the potential for increased productivity, better training, improved collaboration, and flexible working."
For those on the fence about the benefits of onboarding and educating staff in the metaverse, it's worth considering the 2019 findings of the Human Factors Research Group at the University of Nottingham after researching the effectiveness of VR training versus traditional PowerPoint training.
It found that the group that did training in VR had better long-term retention and levels of engagement and there was a clear link between physically doing training over a passive form of training method, according to Capè. "The metaverse has great potential for training and development and could be a real solution for businesses going forward," he said.