Employee surveillance evolves, with companies now tracking location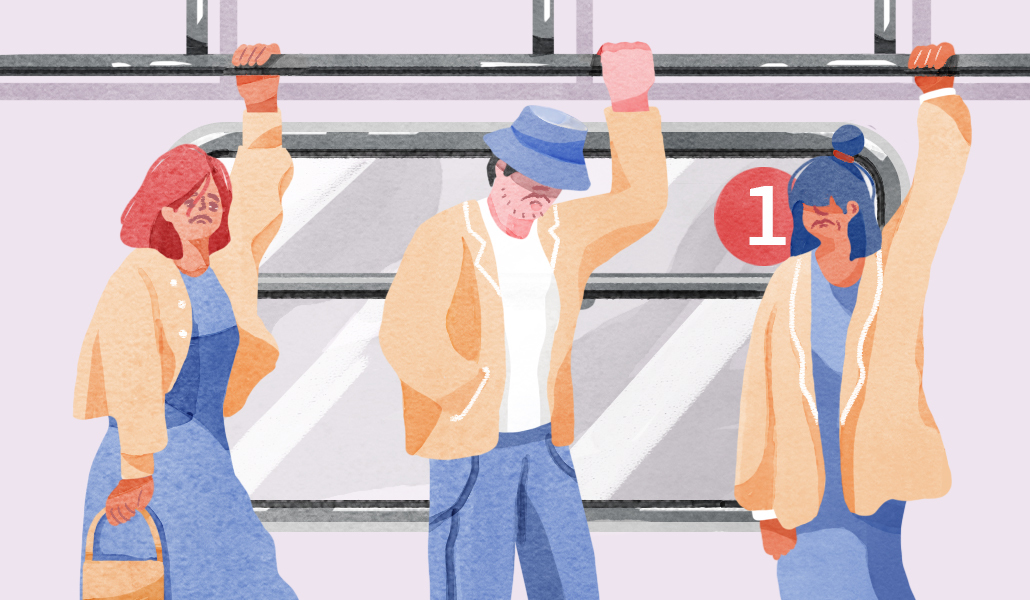 Employee surveillance tools have evolved over the past few years as companies have tried to keep track of staff in new working arrangements. The latest iteration is employee location tracking tools as companies attempt to get defiant staff to comply with new return-to-office requirements.
Last week, TikTok told employees they'd have to use an app the company created called MyRTO, which tracks badge swipes and uploads the data to a dashboard accessible to all employees, according to the New York Times.
The video-sharing platform will require most of its U.S. employees — roughly 7,000 people — to work in offices three days a week starting in October, and noncompliance could lead to penalties like showing up in performance reviews, according to the Times.
Workers across industries widely loathe surveillance tools and see them as a form of micromanagement, while workplace experts believe they point to an organizational culture lacking in trust.
But employers may be somewhat justified in tracking office attendance amid strong RTO noncompliance from staff, and they can potentially use the data to inform decisions around office use, real estate footprints and hybrid working arrangements, some experts say.
"TikTok is not the only company we've seen do this."
"TikTok is not the only company we've seen do this," said Lane Severson, a senior director and analyst in the digital workplace division at Gartner.
The pandemic and remote work recently gave rise to a variety of tools used to monitor employees virtually. One example is keystroke technology, a software that collects data on employees' computer use by tracking each and every keystroke typed on their computers.
Companies that plan to more closely monitor employees' locations, like TikTok, may have some more valid concerns than those tracking staff virtually however, given RTO plans have not gone as smoothly as many had hoped.
U.S. office occupancy has hovered around 50% since January, according to data from Kastle Systems, a company that tracks office badge swipes. Last week, following Labor Day, attendance rose slightly to 50.3%, surpassing 50% for the first time since July.
Employee pushback on initial requests to return to in-person work is leading tech companies in particular to take a much stronger stance.
"I think that only TikTok could actually know if the benefits outweigh the harm here, but this does sound like just another version of the same kind of surveillance tools."
At an event last month, Amazon CEO Andy Jassy told staff unable or unwilling to comply with the company's RTO policy that "it's not going to work out for you," according to Business Insider.
And this summer, Google announced it also planned to track employee badge scans to make sure workers are complying with RTO policies.
Google justified its move by saying the company needed better data around RTO compliance and space utilization, but "I think continued underneath all of that, is a paranoia that people are not being productive," Severson said.
A large concern with both virtual and location tracking of employees is that the tools aren't perfect and can sometimes produce inaccurate data. Facilities managers have lamented to Severson that sometimes there aren't enough badges or they get lost, and they've had problems with people taking a coworker's badge and swiping them in, he said.
"If we're going to make decisions about this using batch data, how sure are we that that data is good?" he added.
TikTok of course is a data-driven platform, but it's unclear if the company and others tracking employee location are really looking at the full picture, said Ian Greenleigh, vp of brand and communications at 1E, an IT platform that has run research reports on digital surveillance methods companies use.
"Did they look at worker anxiety, loyalty, burnout, things like that?" he said. "When they [companies] don't look at the negative externalities, and they don't look at the full picture of data, they're going to miss a lot of employee concerns and a lot of valid anxiety about the state of things like trust between employee and employer."
A 1E survey of IT managers earlier this year found employee surveillance technology can impact worker loyalty and willingness to stay with an organization — and also drive burnout. At the same time, other reports have found RTO mandates are having an impact on retention and recruiting.
"I think that only TikTok could actually know if the benefits outweigh the harm here, but this does sound like just another version of the same kind of surveillance tools," Greenleigh said.