Creative directors weigh in on the rise of ChatGPT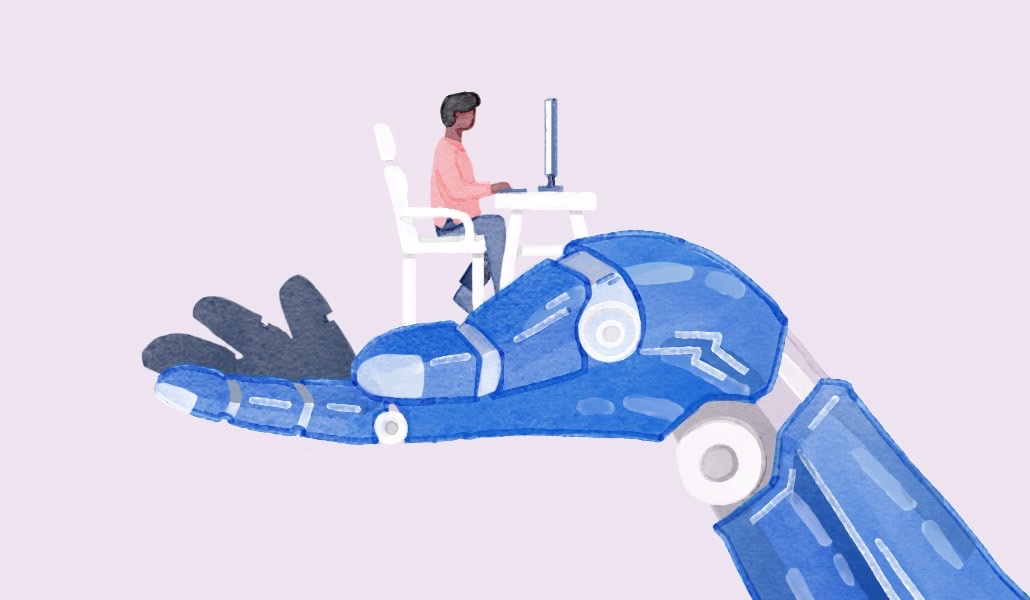 Struggling with writer's block? One company has a solution.
U.K.-based gaming and sports software maker Monterosa recently announced the launch of its "Content Helper," powered by OpenAI's ChatGPT, to aid creators in "generating interactive content on the fly." Polls, predictions and quizzes are just some of what the product helps users concoct, "potentially saving hours of content-creation time," according to the company.
But are such innovations to be viewed as a helpmate of creators or a futuristic foil?
Chatbot technology has been hailed as a "secret weapon" for optimizing content on the web — and at the same time criticized for threatening to flood the internet, particularly social media, with fake information.
While some marketers are proceeding with caution, considering the brand safety risks, agency creative directors who produce these companies' multimillion-dollar ad campaigns have largely embraced chatbots as the latest, coolest tech tool — while conceding that it's all a bit eerie, like something out of sci-fi movie "Ex Machina."
Here's what some creative directors had to say about the buzziest technology around (responses have been edited for brevity and clarity):
"I love it. The ability to collaborate and expand your thinking — and then execute that thinking — is endless." – Peter Nicholson, chief creative officer, ad agency Hill Holliday.
"I may or may not have used ChatGPT to jumpstart my thinking on this POV: Generative AI and ChatGPT are already transforming our industry. From creating text, imagery and even music, this tech simply opens us up to new creative expressions and I believe will prove to be tools that help spike our curiosity, imaginations and, yes, even our anxiety that we can be replaced and will have to sharpen our own skills to remain competitive. Show me a creative who doesn't already feel that way on a daily basis." – Lori Martin, vp, group creative director, Innocean USA.
"Advertising claims to embrace disruption, but it only exploits accelerationism –– continuing to benefit the powerful. AI being open source is true disruption because the tools are in our hands. The 'paradigm shift' (hello buzzword that makes it into every pitch deck) is finally here." – Daniel Gonzalez, creative director, Remezcla.
"Advertising is full of formulae and tricks. Want to sell a new more powerful tennis racket? Show a tennis ball in the shape of a grenade. Job done. AI could do that. But something like Steven Wright's 'It's a small world, but I wouldn't want to have to paint it'? A machine can't do that yet. And as long as that's true, I will have an advantage over a machine. Also, the fact that I'm flawed enough to believe I have an advantage might just be the biggest advantage I have. Unless AI kills us all. In which case I was wrong." –Richard Ryan, creative director, Something Different.
"Generative AI solutions are some of the most powerful and transformative tools at the creative director's disposal since Figma [web design tool] launched last decade. These tools don't threaten the creative director's job — they make creatives more effective." – Aaron Shapiro, founder and chairman, Product.
"I'm interested in it and see great potential use for it as a tool that can inspire or unburden people to be truly creative. I love robots — always have. But humans are still the undefeated world heavyweight champs of creativity." – Michael Stelmaszek, partner and CCO, Ludwig+.
"Chat GPT isn't a threat to the best creative directors. It's a friend. A tool. No different than the internet, photoshop or Google docs. But when it comes to the hard work of deciding where to spend a brand's dollars, I'll take a passionate, talented creative human over a robot every day of the week." – John Cornette, CCO, EP+Co.
"People who've had it hard despise the easy ways. There's a certain elitism associated with mastering a skill. It takes time and effort. Daguerrotype instilled uncertainty in the hearts of French painters. A similar reaction among the creative community is produced by the modern [AI-generative art tools] Midjourney, ChatGPT and DALL-E." – Dmitrii Osipovskii, digital creative director, PPK.
"Just as fire, the camera or Photoshop are mere tools, we must remember that our creativity is what truly sets us apart." – Nim Shapira, creative director, JOAN.
"As long as there are brands that firmly believe in standing apart from the competition and invest in the notion that creativity not only sells but can truly build lasting relationships with their customers, then there will always be the need for talented and skillful scribes whose passion, curiosity and cleverness will never be matched by any arrangement of algorithms. If that day does come, however, well then, you can find me at Walmart working as a door greeter." – Scott Dahl, vp, group creative director, Periscope.
"We've seen a lot of cool demos and use cases with creative AI. I'm excited to see models become smarter and more efficient, making these tools more accessible." – Marcus White, creative director, Grow.
"Our goal is to continue using and exploring the technology, and not just from a creative perspective. The underlying evolution of natural language processing has incredible implications across the business for intelligence and strategy. Where we go next is going to be pretty extraordinary. – Greg Farley, executive creative director – Detroit, Fusion92.