Why big-tech employees are flocking to anonymous professional network Blind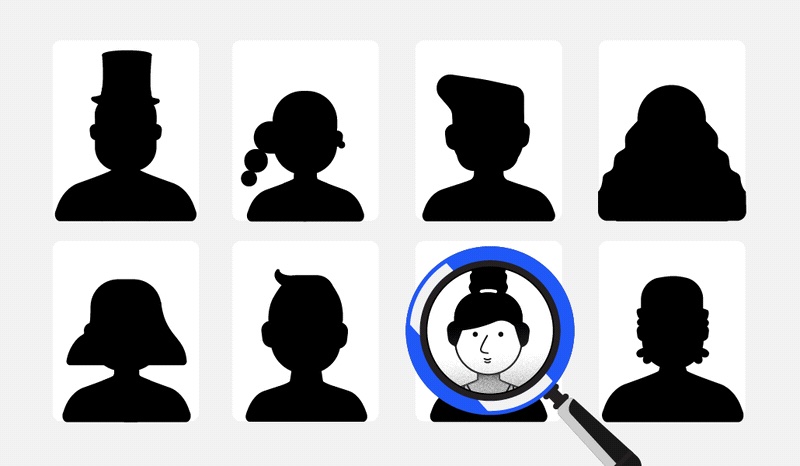 Ivy Liu
Call it employee empowerment 3.0: Workers can now get the jump on when their company's next layoffs will be before they're internally announced. And that's not all.
They can also get a steer from professional peers on whether their salaries are market competitive, seek and give whatever insights and details they want on interviews they're undergoing, and share intel on which employers are the best and which are to be avoided.
That's what the 7 million professionals using the anonymous professional network Blind are doing, the company claims.
Blind provides a safe, trusted platform where professionals worldwide can share company-sensitive stories anonymously on its app or website. The platform, which launched in South Korea in 2014 and expanded to the U.S. in 2015, has taken off over the last few years, growing from 4 million users in 2019 to 7 million in 2022, according to the company.
And it's proved to be a particularly popular venting outlet for tech professionals. Perhaps understandably given the wave of layoffs that have hit the sector lately, across companies including Microsoft, Twitter, Tesla and Netflix.
The 7 million registered users of the platform work at more than 300,000 (mostly tech) companies. In fact, more than one in five of the big-tech companies' employees are active on the platform at least once a month, according to Blind. A total 106,000 Microsoft employees are registered users, 124,000 work at Amazon, 56,000 work at Google, 50,000 users are currently at Meta, according to Blind.
"It's kind of like the tech industry's union," said Rick Chen, director of public relations at Blind. "People are sharing bad practices about teams or companies to avoid."
When companies grow to a certain size, departmental silos are inevitable. Blind's inception was based on providing a useful outlet for professionals to communicate more effectively, said Chen. "We wanted to create an outlet for people to have a shared context and also do some problem solving, sharing notes together to really understand what the company culture is like. There's a lot of information sharing."
So how does it work?
Workers sign up (for free) with their work email address, to which they then receive a verification code. After that, the email address is disconnected from their account (which means lost passwords can't be recovered and you'd need to sign up again), and a unique username is created to protect their anonymity. Users are instructed by Blind to not reveal their identity or attempt to reveal that of others. But if anyone is concerned they can change their username.
Once a worker signs up they can participate either in private company channels or openly with users across industries.
Feeds can be customized by job groups you're interested in, which range from software engineering to design to corporate finance, and industries you want to follow, which range from health to auto. Whenever someone writes a post, their place of employment is included next to their username.
Lately conversations on Blind have been heavily focused on layoffs. Chen said that discussions of hiring freezes have increased by 64 times this year compared to 2021, according to its own calculations. The impact of recessions has also been a hotly discussed topic lately, with conversations around it 364 times more frequent and layoffs-chat is 13 times as frequent compared to this time last year.
"We wanted to create an outlet for people to have a shared context and also do some problem solving, sharing notes together to really understand what the company culture is like."
Chen said that talk around expected layoffs at retail investment behemoth Robinhood surfaced on Blind well before the official announcement was made on Aug. 2.
"One of our Robinhood users posted on Blind and said: 'Oh, my manager canceled my one-on-one, and I looked on their calendar and saw they had a bunch of meetings with the head of HR so there might be layoffs coming and it might be next week because that's when the meetings end," said Chen. "And then the layoffs happened this past week."
More recently, multiple people at Microsoft posted about layoffs happening on Aug. 8 ahead of time. Microsoft declined to comment for this article.
Other people use it to weigh job offers and include a poll for folks to vote on which would be the best option. For example, someone who works at Robinhood posted last week their two job offers from Snapchat and social platform Discord and included their current salary, salaries being offered, and the pros and cons they see for each. According to Blind, 82% of professionals said they use Blind to evaluate a company before applying for or accepting a job.
Are companies hurt by Blind?
The insights that Blind can compile from anonymous, but verified, workers are vast. That's where the commercial side kicks in.
With talent hiring and retention so top of mind for employers, some have been willing to pay a subscription to access the platform to see their staff's unvarnished thoughts about their jobs and employers, along with insights packages.
A company that signs up gets access to metrics including how active their employees are on Blind, insights on trending keywords among their employees, and how they regard their employer's brand. Currently 10 companies have bought monthly subscriptions which amount to a couple of thousand dollars a month, according to Chen. The cost scales up depending on how many employees from a company are active users on Blind.
A bit like on employer reviews site Glassdoor – employers can't prevent the discussions from happening – so many have chosen to use the insights constructively.
Although, that didn't happen straight away. "I would almost compare it to the five stages of grief," said Chen of the reaction from companies at first. "First it was denial. Companies' executives or HR people wanted to deny everything that's negative saying that's not true or perhaps it's folks that are just disengaged or upset. However, along the way, we've seen companies who are forward-thinking engaging on Blind."
Chen said he's also heard of executives checking out company channels before an all-hands meeting to prep for questions employees might ask and are using it as a way to stay ahead.
The platform continues to grow and has raised a total $61.8 million in funding over seven rounds, according to private company data platform Crunchbase. In March, Blind launched Talent by Blind, to match tech talent users of the platform with the fastest growing startups in the U.S. Users that want to scout for jobs create a separate profile for themselves, and it's useful for employers looking to hire engineers and tech professionals.
Even though the insights are anonymous, it's data that can be used to inform positive changes in the workplace, Chen stressed. When compiling the insights for paying subscribers, all usernames are removed from posts and comments. Plus, companies can't pay Blind to remove posts.
"Originally it was a bunch of noise. Now [Blind] is another data point that HR leaders need to use in trying to understand what people think of a function, a leader, the company they're working for."
"As an HR leader, you can say 'oh wow, there might be attrition on the way, or oh, this is what other companies are paying,'" said Chen. "They might adjust their pay policy, or work on retention."
"Originally it was a bunch of noise," said Paul Wolfe, former senior vice president of global human resources at jobs site Indeed, on Blind. "[Now], it's another data point that HR leaders need to use in trying to understand what people think of a function, a leader, the company they're working for."
However, anonymized insights can only help so much. "I don't mind if someone says something negative about the company I'm working for, but typically I have more detailed questions and want to get more information to see what the issue is, if there is one, and if there is, what do I need to do?," said Wolfe. "Because it's Blind, you don't have the ability to dig in deeper."
Debbie Mitchell, HR transformation senior manager at HR and payroll company Lace Partners, said anonymity would present questions like: How do you know what to fix? Is there enough information to work with? Do different teams or locations have different issues? Do different demographics feel differently?
"Without contextual information, it is difficult for employers to take specific action," said Mitchell.
Wolfe advises HR leaders today to regard Blind insights as an additional data point, and to take the time to dig in further.
"If there's smoke, there's fire," said Wolfe. "If you start to see themes or patterns … there's probably something there. It may be a misunderstanding, or miscommunication, or difference in perception."
Pat Ashworth, who leads the learning solutions team at HR consultancy AdviserPlus, said that while truly anonymous feedback reduces the fear factor for employees, anonymity could lead respondents to develop a similar mentality to internet trolls, where there is no fear of reprisal.
Because Blind is anonymous, Wolfe recommends that insights from Blind should be followed up by talking to team members, doing reviews and using other HR tools to get more detailed information like in-house engagement surveys for a broader view on how people feel. Although anonymity might encourage more honest feedback, Wolfe also recommends HR departments create a safe space for people to talk directly with the company about concerns.
"If that organization hasn't created a place of psychological safety where employees are really comfortable giving constructive feedback to a leader or about the company, then the company should create an environment where everyone feels comfortable doing that with no retaliation," said Wolfe. "Then, you're going to continue to grow as an organization."