Talent
// February 10, 2022 ■ 5 min read
Unilever, HSBC, Nestlé among companies turning to talent marketplaces to plug skills shortages and meet demand for flexible working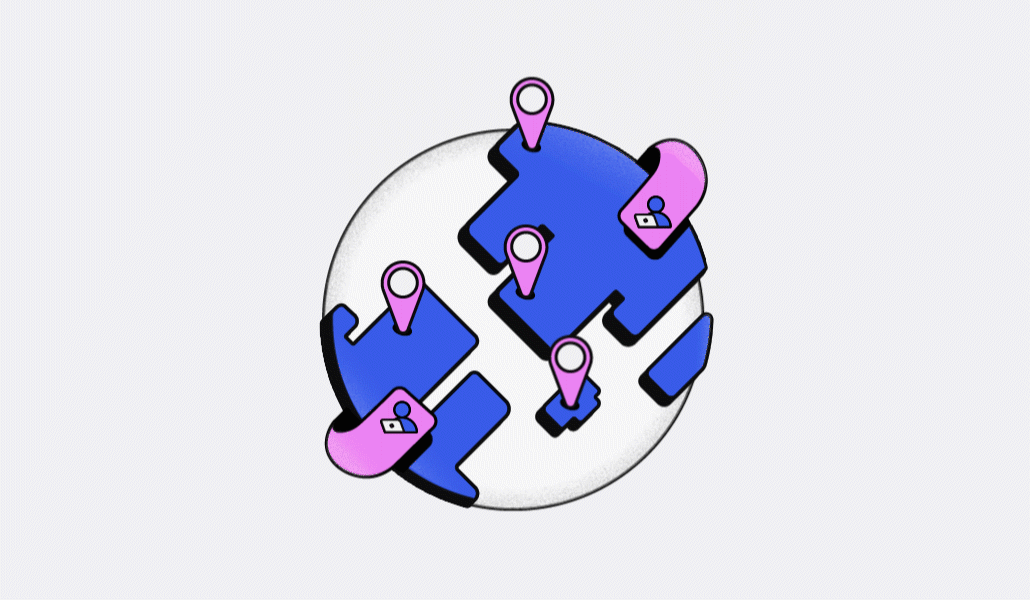 As senior legal counsel to Unilever and mother of three children, Susanna Speirs had her work cut out when her third parental leave ended in 2019. She wanted to return to work, but also had a baby and two school-aged kids to juggle.
Speirs reviewed her options. Sidelining her career was a no-no. Going part-time would have meant recruiting someone to cover the extra work at Unilever. Job sharing also wasn't right, as she still wanted to work five days, but with flexible hours. Setting up her own consultancy was appealing, but the lack of consistent income seemed risky.
Just when it felt like she was hitting a wall, Unilever launched its U-Work initiative, which finally offered the right fit for Speirs. By becoming a U-Work member she could have all the flexibility associated with contract roles, but with the security and benefits typically linked to permanent roles.
Open to current and past Unilever employees, U-Work workers take on projects as they arise. So far, 64 people have joined it from the company's 149,000-strong workforce the U.K., Argentina, Philippines, Malaysia, Mexico, South Africa and India. China, Spain, Russia, Canada, Singapore and Thailand are next on the list for the initiative's global rollout.
For Unilever, the aim is to plug skills gaps and resources it has internally, while also adding an influx of diverse talent from various countries and providing a mode of working which suits rising staff demands for increased flexibility. U-Workers are paid a project fee and monthly retainer, and can still accumulate annual and sick leave. They can also work for themselves or another company, as they aren't considered permanent staff.
It's ideal for Speirs, who also consults for a specialist media law firm. It means she can dial up or down her workload for Unilever depending on her bandwidth changes across the year, while still taking on senior-level work. Plus, the global company contacts she has built across her U-Work projects, will make any future full-time return to the business easier.
"I still feel like I'm progressing, because I'm getting to do a wider variety of work, and I haven't got such a big gap in my resumé as I might have otherwise had," Speirs said.
"To be able to be home with the kids, as well as to continue progressing and developing at work, is not something I thought I would be able to do," she added.
Unilever also runs Flex Experiences, another internal marketplace, offering full-time employees side projects within the business where capacity allows and to tap into more people's skills. While U-Work is unique in that it's purely project-based, marketplaces like Flex Experiences have also been rolled out by major corporations including HSBC, management company Deloitte, Nestlé and Mastercard.
Talent marketplaces, whether for part-time projects like U-Work or to allow staff to share skills and capacity as with Flex Experiences, are fast becoming a solution for companies struggling with both talent shortages and retaining employees who don't want to work full-time.
By using an internal talent marketplace to post projects that need extra resource and skills, and filling these internally rather than externally, data storage company Seagate said it has saved $1.4 million and unlocked 35,000 hours of capacity since launching it in 2020. Meanwhile Unilever has recorded a 41% improvement in productivity which it credits to the Flex Experiences marketplace giving people more opportunities to engage with interesting work outside their own teams.
Increased demand for developers, product designers and project managers is outstripping what resources many companies have internally. And that's a trend that is benefitting freelance platforms like YunoJuno, which claimed 100% year-on-year growth in 2021, when it added clients like PepsiCo, the BBC, AO.com, Depop and Deliveroo. It also works with Netflix and Google.
"As the world started to emerge from the pandemic, clients such as Google, Netflix and the BBC re-evaluated their operational efficiencies, making a well-known way of working within niche areas of the labor market a global trend," said Shib Mathew, CEO and co-founder of YunoJuno.
"They know a more agile workforce is their economic and strategic advantage in a new competitive landscape. Freelancers can seem like a more expensive resource, but it works out to be more cost effective for projects with the degree of specialism, focused execution and absence of paid downtime," he added.
The need for a more agile way to manage talent and harness skills has also led to more brands turning to creative agencies operating as freelancer collectives, like Sparro House, based in the U.K. city of Bristol. For example, it recently completed a multi-market rebrand for climate consultancy Ecoact.
"We were able to deliver twice the volume of work initially required, in less time than traditional agencies would take to allocate their resources — at a price that's typically 20% cheaper," said creative director Paul Westmoreland.
If companies are purely driven by cost savings when looking at more agile talent management and project delivery, they might need to think again, though.
YunoJuno's Mathew stresses the importance of complying with the U.K.'s IR35 tax legislation, which states that if an individual acts and performs like an employee, they should be taxed as one. Mathew also predicts a time when company talent resources will largely be freelancer-led.
Yet Unilever's global future of work director, Morag Lynagh, believes the importance of maintaining company culture means a full-time workforce will remain the norm for the foreseeable.
"In U-Work, it's a different relationship from the one you have with Unilever as a regular employee, but you still want to have that connection and sense of belonging. That's one of the things we're looking at as this program [U-Work] expands," said Lynagh.