For decades, the majority of organizations have, in one way or another, told anyone who would listen that "people are our greatest asset." Clichéd as the phrase may be, its veracity is being tested as this hybrid-working world has shifted the balance of power away from leaders toward staff.
For some people, watching efforts other employers have made to offer flexible-working perks to attract and retain talent has made the meager efforts of their own employer even more grating.
"My employer has made all the right noises about improving the work-life balance, but nothing has filtered down to the staff yet," said Washington-based PR account director José (a pseudonym WorkLife agreed to). "The promises of a few employers around flexible working, mental health awareness, and all the benefits that work in the employees' favor have made it hard for everyone else."
José added that whenever he sees friends take advantage of all these perks designed to put them first, it makes him feel dissatisfied where he wouldn't have previously. "I sometimes need to have a word with myself: not getting a free massage every Wednesday lunchtime isn't necessarily a reason to quit," he said.
Indeed, if a "happy worker is a productive worker" — to use another tired truism — new data suggests an alarming disconnect between the expectation and reality around employee experience (EX). NTT's 2021 Global Workplace Report, published in early November, shows that while 91% of businesses recognize the value of EX as important to the organizational strategy or as a crucial strategic differentiator, only 23% of employees say they are very happy working for their employer.
Additionally, a mere 38% say that their employer fully values their health and wellbeing. In the age of the so-called Great Resignation, these figures matter, as they raise critical questions over whether businesses truly understand what an employee wants from their job.
And while organizations believe the working environment and workplace support systems have improved since before the pandemic, employee sentiment tells a different story. Almost two-thirds (63%) of chief human resources officers say employee wellbeing levels have deteriorated since the start of the coronavirus crisis.
It's clear there is a "considerable disconnect between intent and execution, and wildly different perceptions of employee strategy and experience between top-level executives and operational teams," said Kamran Khan, NTT's U.K.-based go-to-market-leader for customer experience and workspace. With many companies testing the flexibility and practicality of hybrid working, he suggested leaders who don't listen to what their staff desire today could lead to further drift tomorrow.
"Most executives think they've made more progress in key areas of workplace strategy than what their operations teams — and employees — believe," Khan continued. "Notably, 79% of organizations believe that employees prefer office working when, in fact, only 39% of employees desire full-time office work. The extent of this gap between employers, especially the executive team, and employees implies two groups traveling in different directions."
Dr Peggie Rothe, chief insights and research officer at London-headquartered workplace evaluation company Leesman, noted the "monumental shifts" in work triggered by the pandemic have increased staff demands — and they have not been shy to voice their dissatisfaction.
"Employees now having the flexibility to work from home means that the bar for workplace standards has raised," she said. "Feelings of connection to the social dimensions of the workplace while working remotely represent the biggest differentiators across return-to-office preferences," Rothe added.
The latest U.K.-focused Leesman stats show that among those who wish to head back to the office for four or five days, only 41% felt connected to their colleagues when working from home, and 45% felt connected to their organization. "These proportions are over 40 percentage points lower than those measured among employees who wish to make remote working their default," she said, with zero days and one day in the office scoring 83% and 86%, respectively.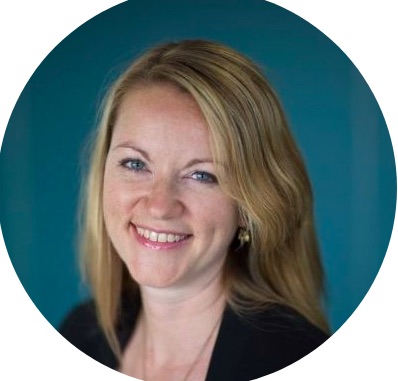 "Feelings of connection to the social dimensions of the workplace while working remotely represent the biggest differentiators across return-to-office preferences."
Dr. Peggie Rothe, chief insights and research officer at London-headquartered workplace evaluation company Leesman.
It's a complex situation, agreed Becky Schnauffer, senior director at LinkedIn. "Our research finds that 43% of C-level executives in the U.S. and U.K. are concerned that greater flexibility may make it harder for employees to build meaningful relationships with colleagues: 41% think it can lead to people feeling isolated at home, and 30% believe it is harder to support people with mental health issues in particular."
How to remedy this leadership blindness, fix the disconnect, and improve EX? Liz Sebag‑Montefiore,​ director and co‑founder of 10Eighty, an employee engagement company in London, stressed the power of an attentive and encouraging line manager. "There is no generic 'employee'; we are all different and have different expectations of what we want from work, colleagues, managers, the organization, and our career," she said.
"However, it doesn't mean we can't be melded into a cohesive and collaborative team if we have good managers, real leadership, and a company culture that resonates with us and where we feel corporate values align with our values."
"[Before the pandemic] an EX strategy centered around in-person activities — but those are now antiquated solutions," said Nicole Alvino, founder and chief strategy officer at Firstup, a workforce communication platform. "Leaders are grasping for solutions ranging from the quirky to a wave of new technologies that do not address the fundamental issues at play: employees want to feel valued and be connected to the community within their organization," she said.
Robin Sutara, chief data officer at Microsoft U.K., underlined the importance of gauging employee sentiment. During the pandemic, her company scrapped the annual worker survey and replaced it with daily pulse questionnaires to garner and measure "real-time data" on which to ensure "we have the right systems, tools and processes in place" so that workers can perform best wherever they are.
Indeed, this is a unique opportunity for leaders to reach out and leverage employee data. "Employers should be putting a focus on empathetic leadership to retain their talent; by listening to their employees and adapting business models to fit their needs, they can successfully innovate and develop their business," said Rothe. "In doing that, business leaders will see huge developments in both company sustainability and overall efficiency and productivity."