Talent
// February 22, 2022 ■ 5 min read
'Didn't contribute positively to my mental state': People quitting social media find job productivity soars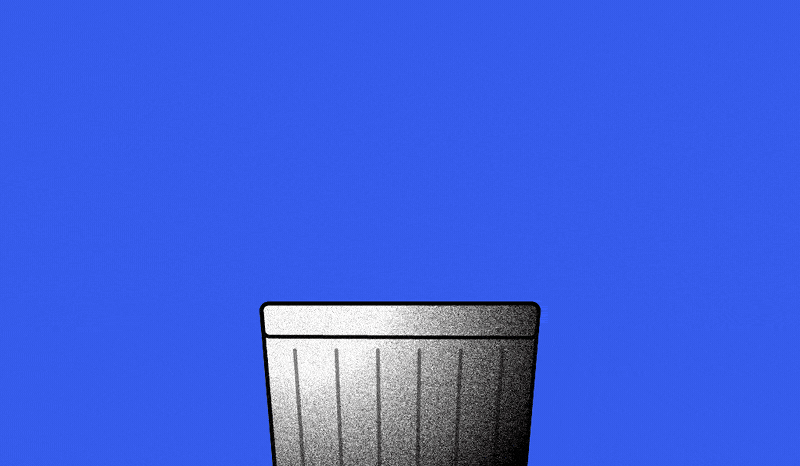 Two years ago Dulcie Cowling started to delete her social media accounts. First came Facebook, then she axed Instagram.
"I started to feel pretty alarmed at my lack of concentration span," said Cowling, co-founder and executive creative director at agency Hell Yeah!. "It was also my career ambitions that tipped me into deciding my phone and social media apps had to go. Losing focus during work hours, or being distracted during my precious free time began to feel like a price that wasn't worth paying."
However, whenever London-based Cowling weighed up the idea of quitting social media, she viewed her work as a barrier. "I was scared of being out of the loop and losing touch with the way that people consume advertising and news. But despite this, I could feel them having negative effects on my creativity and my ability to focus."
As the daily average time spent on social media worldwide reaches 145 minutes per day, according to Statista (and can spiral much higher for many others), a wave of people are reassessing their priorities and moving away from social media. Recently Facebook revealed that its daily active users had fallen by 500,000.
"People are becoming way more aware of the impact a certain platform might have on their time, energy or mood and are then getting way more picky about where they spend their time online," said Becca Caddy, tech journalist and author of Screen Time.
One argument for giving up social media might be that it's detrimental for your career. But many argue that the increase in productivity can outweigh any potential wins it might create work-wise.
"The main reason that I gave up social media was a re-evaluation of my time spent on the sites," said Cara Moss, an account manager at telco provider RPS Telecom, who gave up Facebook, Instagram, Snapchat and TikTok in January. Moss, who lives in south Wales in the U.K., has remained on LinkedIn. "I recently sold my [direct to consumer] business which heavily relied on Facebook and Instagram particularly, but now work business-to-business, where I don't particularly see these as a main source of lead generation. LinkedIn is a far more successful business for B2B work in my industry. Connections are made more on a business basis and it's generally a more positive platform, which naturally develops relationships which lead to lead/referral generation rather than 'showing off work'."
Calloway Cook, founder of supplements company Illuminate Labs, quit social media two years ago to minimize distraction while launching his start-up.
"I also found that using social media didn't contribute positively to my mental state as I would feel FOMO seeing other people's vacations and such," said Cook, who lives in Massachusetts. But he wasn't worried about any negative ramifications to his career because he stayed on LinkedIn. "I never did any business on Facebook or Snapchat. I wouldn't recommend closing your LinkedIn account for those concerned about future career prospects," he added.
Thida Hawkins, a senior lecturer at the Manchester Fashion Institute, has never had a Facebook, Instagram, or Twitter account. She does use LinkedIn, however.
"At some stage being on other social media sites could have had a positive impact on my career, but the downsides weighed too much," she says. "I don't believe it offers any enrichment and I never felt I was missing out," said Hawkins, who is based in London. "In most of my jobs I have done physical networking and built real connections, which actually holds more weight."
Equally Cowling doesn't feel that removing herself from social media has any negative impact on her career.
"If you focus on making good work, the work will speak for itself, and I wanted to increase my ability to focus on my clients' work, than trying to hype up myself," said Cowling.
Hilda Burke, psychotherapist and author of The Phone Addiction Workbook, believes constantly checking social media can distract people from what they really want to achieve in life.
"The more we get caught in comparing the less we're tuning in to what makes us happy. I'll often catch clients when they start to get blindsided by something they've seen on social media about an ex, a colleague or former classmate," she said. "What's interesting is that they'll sometimes use criteria for comparison that they themselves don't even aspire to. At such times I will gently remind them that the 'goals' they feel they're underperforming against aren't even their goals. I'll encourage them to check in with their own personal goals and how they're doing in relation to those."
Burke believes they can also be detrimental to our productivity levels. "It's clear that even the mere physical proximity of a smartphone can interfere with our ability to get on with a task in hand. I would argue that it's social media apps that are more of a distraction now at work," she said.
Still, it's all about how you manage your time on the platform, according to Caddy, who says there are multiple benefits to using social media, even professionally.
"From connecting with potential new clients or employers through to people who work for themselves connecting with other people who are self-employed, I think social media is a genuine life-saver for anyone who works on their own. The same goes for anyone who doesn't have access to offices or other spaces that many people take for granted," she said.
It's also a positive for people who need to check social media regularly for their jobs and being connected to news stories and sources.
Instead of allowing it to control you, Caddy advises to pay attention to how certain apps affect your time, energy and mood.
"You might be able to identify which ones make you feel sad, angry or just suck a lot of time and which don't," she said. "From there you might be able to identify certain behaviours, certain accounts, certain things that trigger a low mood or a time suck. You can then ditch some platforms altogether, or set some limits about how you use the ones you want to keep."