Talent
// January 20, 2023 ■ 5 min read
Companies still in hiring mode despite economic fears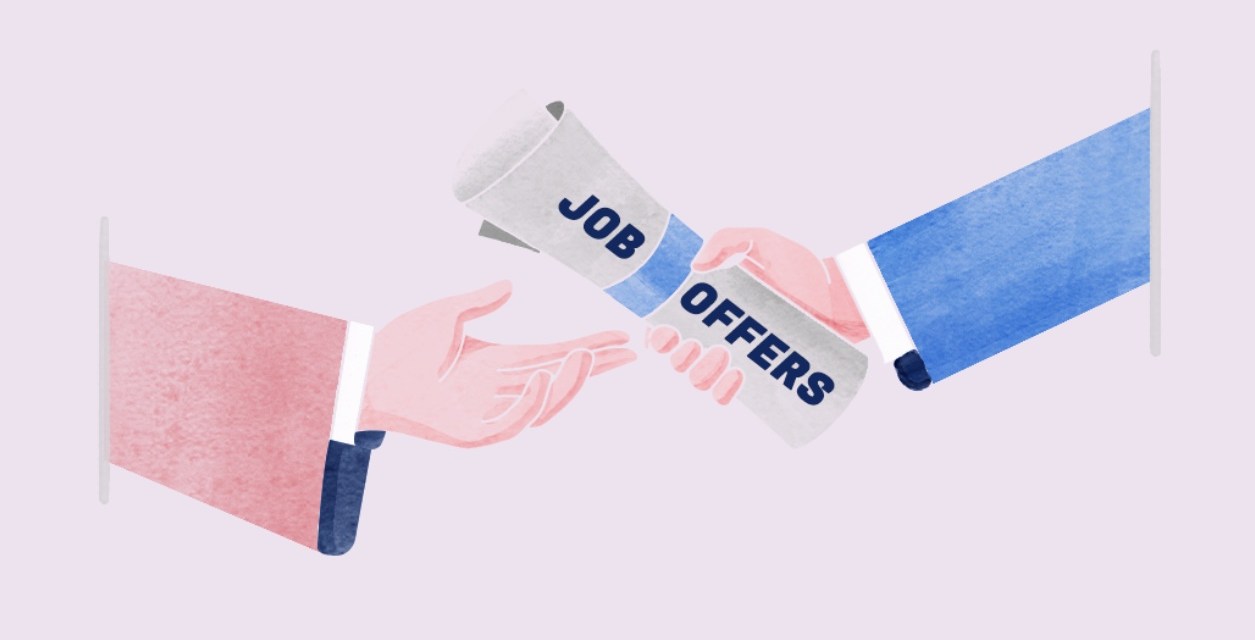 Despite persistent economic worries, the hiring market remains buoyant heading into 2023, according to a new study by a leading job search site.
Monster's latest Work Watch Report indicates that more than 9 in 10 U.S. businesses plan to onboard new employees this year, and regardless of widespread fears of a recession, most recruiters say they are either confident (44%) or very confident (55%) in finding the right candidate to fill the job. Furthermore, more than 6 in 10 workers believe they could find a new position in 2023, even in the face of economic turmoil, per the study, based on surveys of recruiters and employees last fall.
"Despite years of unprecedented workplace shifts, U.S. workers and recruiters remain resilient and optimistic," said Scott Gutz, Monster's CEO.
Frank Weishaupt, CEO of Owl Labs, a tech company that specializes in hybrid and collaborative work, also sees strong demand for talent this year, especially among small and midsize companies, though he noted that employers are being more judicious about hiring and spending.
Affirming that recession concerns have not derailed business' hiring plans is the report New Technology Changing the Future of Work from HR tech firm WorkTech and hiring software company Greenhouse. Based on responses from more than 1,000 HR and talent acquisition leaders in the U.S. and Europe, it found that most companies (71%) are either increasing or maintaining their budgets for hiring technology in 2023.
"Despite big tech layoffs dominating the headlines, a large number of companies are continuing to hire," said Daniel Chait, cofounder and CEO of Greenhouse, who noted there remain nearly two jobs open for every available worker in the U.S. "Turbulence in the economy has impacted the job market less than anticipated," he added.
Still, others point to a persistent drag on recruitment. "We're still seeing smaller businesses moving forward with hiring plans, but overall I imagine that the hiring needs of smaller businesses won't outpace the hiring freezes and downsizing that's happening with larger organizations," said Jennifer L'Estrange, managing director of the HR consultancy Red Clover. That said, hiring remains promising across businesses like construction, engineering and architecture that are staffing up to meet demand for public sector projects, she added.
"Despite big tech layoffs dominating the headlines, a large number of companies are continuing to hire."
While recruitment remains active, at least across certain industries, the Monster study also revealed that nearly half of employees continue to demand control over where and when they work, even as employers are pulling back on what they are willing to offer to attract and retain talent. Only half the bosses polled believe flexible schedules have worked well, while one-third who had considered adopting a virtual or hybrid model a year ago have since changed their minds.
Even so, another study, from the remote job search site FlexJobs, found that an overwhelming number of workers (97%) still prefer a remote arrangement. FlexJobs' annual list of the top 100 employers for remote jobs had companies including CVS Health, Williams-Sonoma and the virtual call center Liveops landing in the Top 10. Meanwhile, the five most advertised remote positions were, in descending order, accountant, executive assistant, customer service rep, senior financial analyst and recruiter. Likewise, L'Estrange said she and her colleagues at Red Clover are seeing high demand in accounting, finance and HR roles. And despite a wave of high-profile layoffs in the tech industry, demand remains robust for talented developers, she pointed out.
FlexJobs recorded a 20% bump in remote job postings last year, a trend it expects to continue this year, according to Toni Frana, career services manager at FlexJobs and Remote.co, a resource for companies that embrace remote work. "This is great news for workers," Frana said.
As for pay, an enormous gap has emerged between what employers and employees see as acceptable compensation. According to the Monster study, 4 in 10 employers say salary expectations have increased significantly over the past year, even as the same share of recruiters maintain that those requirements are unrealistic.
L'Estrange doesn't think employers have necessarily changed their comp and benefits structure so much as they are responding to current financial realities. "I think that they are less willing to negotiate upward with an unproven candidate after lukewarm results last year and ongoing uncertainty in the economy," she explained. "The fever that we felt in the market 12 months ago has cooled somewhat and companies are looking at their organizations holistically when it comes to pay." L'Estrange predicted more focus on variable pay in 2023, wherein commissions, bonuses and other incentives are used to manage costs while aligning behaviors and results.
Weishaupt of Owl Labs said if employers are not able to offer larger pay packages or salary increases, they should at least consider other benefits like work flexibility. Owl Labs' State of Remote Work report revealed that half of the 2,300 full-time workers in the U.S. polled said they would take a pay cut of 5% or more to have the freedom to work from wherever they want. If the choice to work from home were taken away, two-thirds said they would immediately start looking for a job that did offer flexibility.
"The fever that we felt in the market 12 months ago has cooled somewhat and companies are looking at their organizations holistically when it comes to pay."
With the price of virtually everything up and recession rumors continuing to swirl, employers would also be mindful to consider ways to help their people make ends meet, Weishaupt advised. For example, with commuting costs for in-person workers reaching an estimated $15 per day and lunch averaging $13, Weishaupt recommended that companies offer stipends, free meals and pre-tax commuter benefits to offset employees' daily expenses.
There seems to be little question that the economy is having an impact on workers' feelings of security. In its Work & Financial Wellness Report, Remote.co revealed that 80% employees say their salaries are not keeping up with inflation, causing nearly half to have started seeking or to have already transitioned to a higher-paying role, while about one-third have taken on a second job or a freelancing gig.