Talent
// August 29, 2023 ■ 5 min read
Are AI positions creating new top salaries in the tech industry?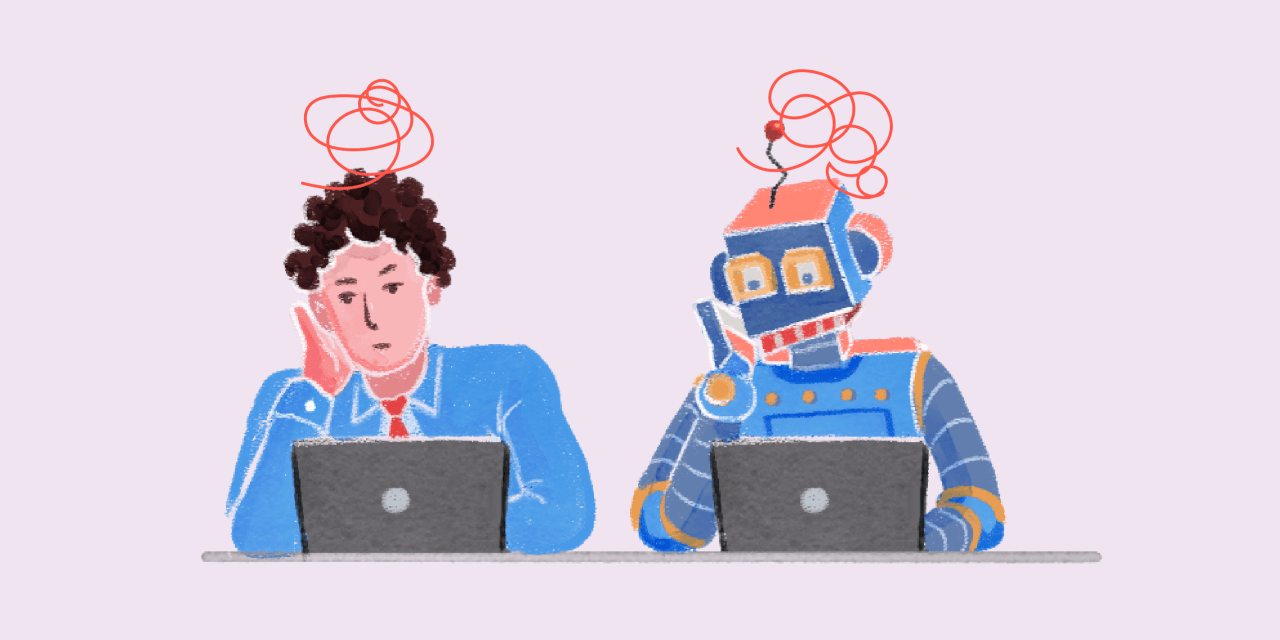 Job ranges are all over the place when it comes to artificial intelligence.
The job in AI that made headlines earlier this month for its eye-grabbing salary — $900,000 — seemed to suggest that a job in the booming industry is lucrative.
But data from job boards support the idea that it could just be an outlier.
Earlier this month, streaming service Netflix touted an opening for a machine-learning platform product manager that pays anywhere between $300,000 and $900,000 a year, including base salary and bonus. Meanwhile, Amazon posted mid-August an opening for a senior manager in applied science and generative AI role that would pay as much as $340,300 per year, not including bonus.
A director of retail media AI at Walmart can make up to $288,000 per year, according to its Indeed posting, while Google is offering a lawyer specializing in AI as much as $351,000 annually — not including bonus, equity or benefits — to advise the tech giant on the legal risks of the tech.
And Goldman Sachs also appears to be on the market for a handful of AI-related positions, including a vice president of applied AI, a senior AI engineer and a conversational AI data scientist, which boast salaries of up to $250,000, $240,000 and $190,000 per year, respectively.
These are all high paying jobs, but it's one end of the spectrum. An AI engineer at Procter & Gamble can expect to make anywhere from $110,000 to $132,000 per year and Nike is advertising for a senior machine learning engineer that will make up to $71 per hour, or about $148,000 yearly. These salaries are still significant, but are on the lower end of the tech industry.
On Glassdoor, the top-ranked tech jobs by users ratings in 2023 so far don't include AI at all. The top-ranked tech jobs include performance engineer, biomedical engineer, computer scientist, materials manager, platform engineer and civil engineer. Sure, the computer scientist might be doing AI-related tasks, but it isn't a role dedicated to just that.
Glassdoor's data found that the fastest rising jobs were firmware engineer, electrical engineer, audio engineer, engineering technician and product engineer; a spokesperson for the company said there wasn't enough data yet to see how AI-specific jobs were performing.
From July 2020 to July 2023, Indeed saw 35% more job postings with AI in the title. On ZipRecruiter, that difference was more than 10-fold since 2019. In 2019 only 24,320 jobs had AI in the title. So far this year, there are 167,078 job listings. But the average salary is only $56,885. That's up from $36,443 in 2019. The highest salary on ZipRecruiter is $133,800 for an AI senior data scientist. Close behind is $131,741 for a technical program manager, AI.
"The average is dragged down by roles where people are not developing algorithms but are helping train AI," said Julia Pollak, chief economist at ZipRecruiter. "Those jobs are data entry type jobs that are lower pay, more routine jobs, but still important for the development of technology."
Because it's such a new industry, there is still a wide range of jobs and job titles, which make it harder to get a pulse on how salaries actually compare. But Pollak still considers AI a top-paying tech job right now, despite the numbers not consistently showing it.
"This is the cutting edge and forefront for many, many companies," said Pollak. "Companies are making a large investment because they are aware of the potential productivity gains from investing in AI."
"Companies are making a large investment because they are aware of the potential productivity gains from investing in AI."
And companies that are making that investment are trying to set up the best team.
"They're offering large amounts to whoo the top AI talent, because it's not such a large group of people who not only have the academic skills, but have also tested them and built things and were successful in the business environment," said Pollak.
LinkedIn's newly released Future of Work Report: AI at Work found that in the last five years, the number of U.S. members in head of AI roles has nearly tripled. Separately, LinkedIn's Most In Demand Jobs list of 2023 also shows that the role "AI Engineer" doubled quarter over quarter. Demand for AI engineers more than doubled in the past three months, growing by 109%.
"As AI becomes more widely available and new tools are introduced, we expect to see the demand for AI leadership roles continue to rise as more and more companies seek out those with AI skills," said Karin Kimbrough, chief economist at LinkedIn. "There may be something of an arms race developing around AI talent. Companies know they need to pay attention to it, want to utilize it to drive efficiency and revenue, but are still very much learning how it can be applied. So they're increasingly looking to the professionals that can help define their strategies and use cases."
"There may be something of an arms race developing around AI talent."
Blind, an anonymous workplace platform with a large tech community, research finds that generally AI or machine learning jobs pay an average of 10% more than their non-AI counterparts — it's what Rick Chen, director of public relations at Blind, calls the "AI premium." For example, if an entry-level software engineer earns $150,000, it's not uncommon for the same company to pay an entry-level machine learning engineer about $165,000.
But still, looking at Blind's total compensation tool for this year, there are more than 20 jobs that pay $1 million or more a year, most of which are non-AI software engineering, product management, or research. That includes stock-based compensation, and many tech companies have seen their share prices rise significantly this year. The top job this year is director of product management at Meta, which makes a whopping $4,488,500. Behind that, a quantitative researcher at Two Sigma with a total compensation of $3,227,750.
"There are some jobs where you wonder whether the artificial intelligence skills are getting any additional sort of premium over just the normal statistics and data analysis skill set," said Pollak.