Spaces
// August 24, 2023 ■ 3 min read
Luxury apartments entice residents with coworking spaces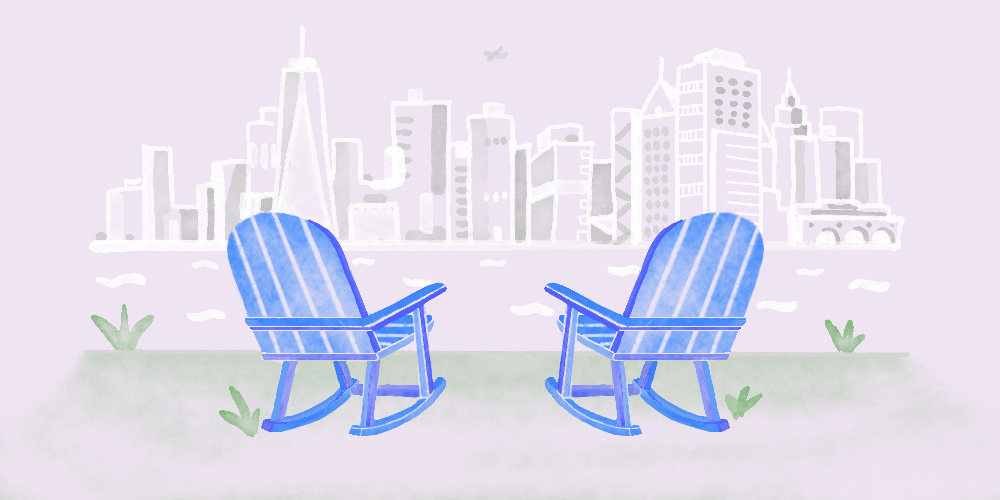 More companies are firming up plans around bringing employees back to offices, primarily in hybrid work arrangements. That means employees are making bigger commitments to their living situations, like how close they live to the office and how well their work-from-home setups serve them on the days they're remote.
Some people have taken to refurbishing additional dwelling units on their properties to create alternate spaces to work from or carving out other spaces to better separate their living and work spaces as they get a clearer picture of how often they'll be required back in the office.
At the same time, apartment buildings are now looking to offer spaces for tenants who work hybrid schedules or remotely to use as an attractive new amenity.
Adding dedicated WFH space for residents is not an entirely new trend, "but now there is a bit more interest in making these types of spaces more of a visible amenity," Andrew Kao, a technical designer at Gensler, said in an email.
Quintain Living at Wembley Park is one example of an apartment complex offering work-from-home space in the U.K.
Residents can work out of a variety of designated spaces including private offices, lounges, booths and conference rooms they can rent throughout the complex's 10 buildings, all equipped with free Wi-Fi. Other spaces include a rooftop terrace with converted camper vans that tenants can reserve for the day.
The latest development at Quintain — Repton Gardens — includes three new buildings featuring the most WFH space yet and an additional outdoor garden space with similar enclosed cubicles for residents to work out of.
"It's a nice selling point," said Nathan Wise, leasing director at Quintain Living.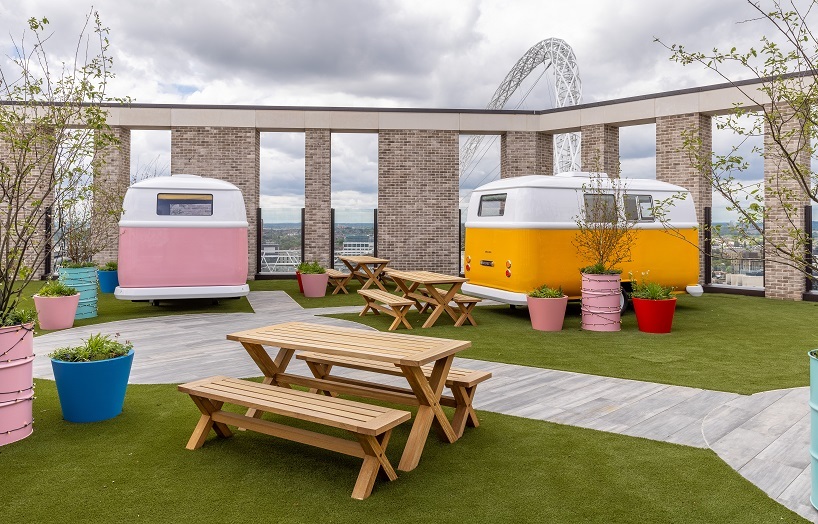 That's particularly true for people in certain working and living situations, like those in households with multiple people working remotely or hybrid schedules. Having a nearby space for additional privacy when needed is really valuable to them, Wise said. It's also a major benefit for students who often have multiple roommates.
"It's a good space for them to go and utilize for private study time," added Wise.
In the U.S, the Sixth and Guadalupe tower in Austin, Texas, designed by Gensler is another example of an apartment complex offering work-from-home space.
The building features two meeting rooms in the residential lobby that can be rented out and phone rooms on an amenity deck residents can work out of.
Gensler is currently working on two other residential tower projects in Austin that will include double the coworking space per unit compared to the Sixth and Guadalupe tower.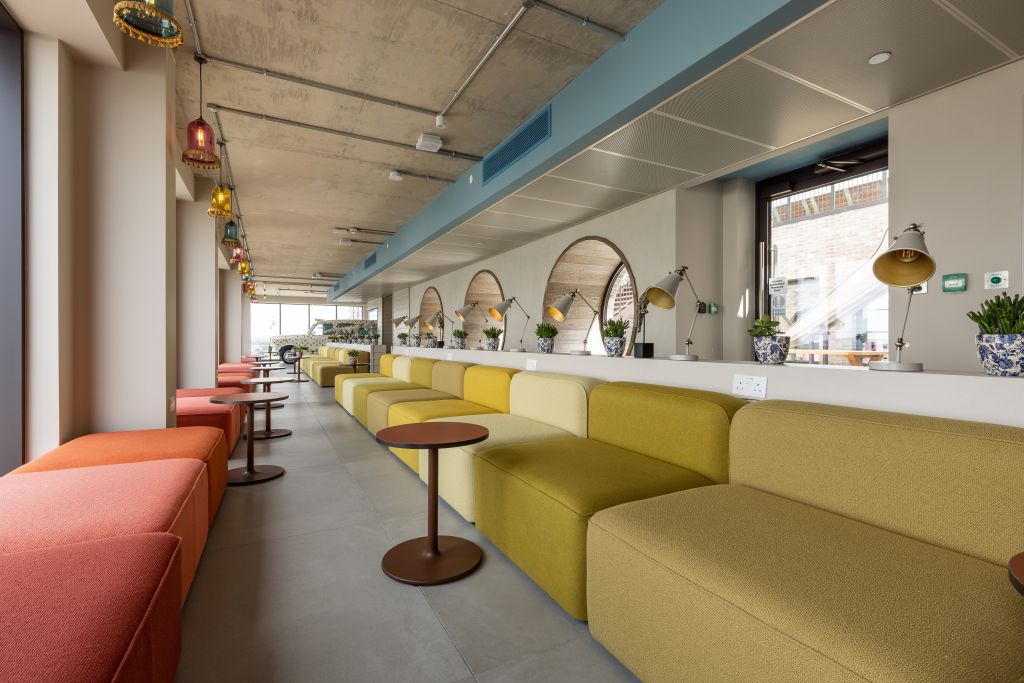 "It's a high-demand amenity among residents," Kao said.
The first building will feature three private coworking spaces and a few lounge areas, and the other will have a larger coworking zone and adjacent conference rooms, he said.
The firm also helped design the Landmark in Los Angeles, a residential building with a coworking space and conference room.