DE&I
// September 11, 2023 ■ 4 min read
Media companies' diversity reports reveal fewer employees are willing to disclose their demographic data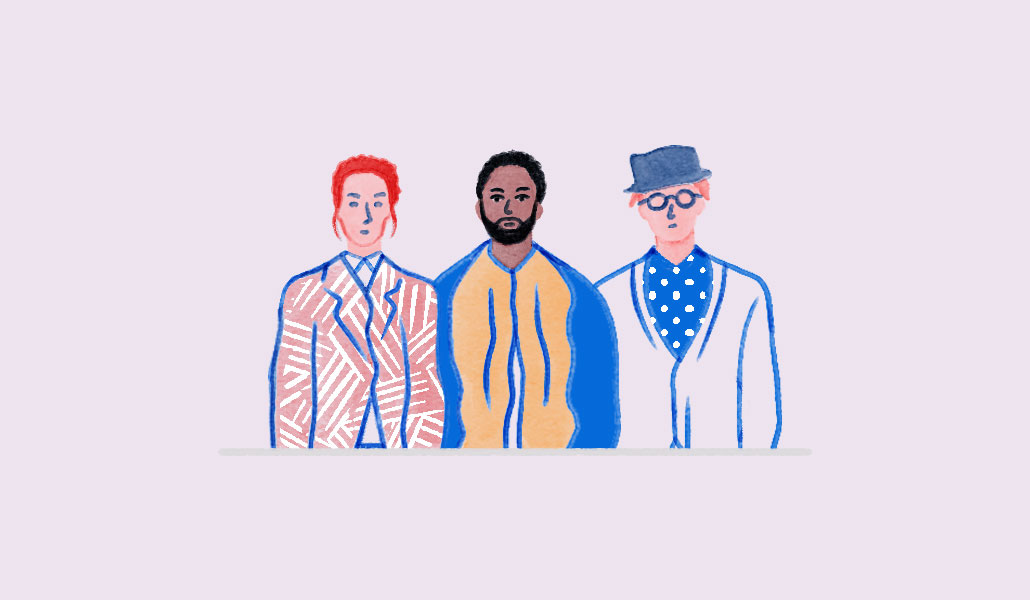 Ivy Liu
This story was first published by WorkLife sibling Digiday
As more media companies reported their annual workforce diversity numbers this summer, one trend in the data stood out among several publishers: There is an uptick in the percentage of people choosing not to disclose or self-report their ethnic or racial background.
This cohort has increased in size by one to three percentage points year over year at companies like Condé Nast, Vox Media and The Washington Post. There are a number of possible reasons for why this is happening, from changes in the makeup of companies' employee bases to skepticism from staffers on what their personal data is being used for, according to two DEI consultants who spoke with Digiday.
Of Condé Nast's overall workforce, 7% were recorded as "undeclared" in its latest diversity report based on data from December 2022, up from 4% in 2021, according to Digiday's running tracker of publishers' diversity reports. There is not a single organization industry-wide that tracks these figures holistically. There was also a one percentage point increase in the number of employees who chose not to share their information within both the company's editorial department (8%) and in senior leadership positions (4%).
Of Vox Media's employees in leadership roles, 3% did not disclose their information in December 2022, up from 1% in 2021.
But the most notable uptick was at The Washington Post. In its news and opinion department, 9% of employees did not disclose their information, up from 6% last year. And 5% of its employees in leadership positions in 2023 didn't provide their data, up from 3% in 2022.
A Washington Post spokesperson said the uptick is likely due to its recent international expansion and new hires outside of the U.S. Collecting demographic data from international employees is "not mandatory," they said, whereas in the U.S., "employees must make a selection during onboarding."
Each country has its own laws on collecting personal data from employees, reaffirming that it can be more challenging to gather this data from international hires, according to Gabi Novacek, managing director and partner at Boston Consulting Group's Chicago office.
BuzzFeed hasn't released its diversity report yet for 2023, but its most recent report based on January 2022 data showed 11% of its employees did not provide their personal data, up from 5% in 2021. BuzzFeed CEO Jonah Peretti noted in the report that the company saw a 115% increase of employees in the U.S., which represent 89% of the company's total workforce, who did not share their racial background in their HR system Workday. (The "undeclared" group in BuzzFeed's report includes employees who did not self-report and employees who selected "decline to self-identify.")
In the 2022 report, Peretti noted it was the first time Complex Networks and HuffPost employees were asked to share their personal data with BuzzFeed (BuzzFeed acquired HuffPost in November 2020 and Complex in June 2021).
Some of the cohorts in the publishers' diversity reports actually lowered the percentage of people choosing not to disclose their identities year over year, effectively improving participation rates. Of Condé Nast's new hires, 12% were "undeclared," down from 14% the previous year. And 2% of Vox Media's editorial department did not disclose their identities in its most recent report, down from 3% in 2021.
What does the uptick mean?
The uptick in the companies' other groups and departments can mean each publisher's data does not provide as full of a picture of the makeup of their workforce, and may skew the data when comparing year over year diversity numbers.
"It's important… to look at both the data that people are sharing, but also the data that people aren't as a signal for where there may be work to do," Sabah Cambrelen, diversity, equity and inclusion workforce transformation partner at PwC, told Digiday in a previous interview.
Novacek said there's often a "cynicism" toward DEI work, which has only grown since the spotlight was put on media companies in 2020 to improve the diversity of their employee base. This may also be a reason for why more people are choosing not to share their data.
"Our data over many years has shown that… about a quarter of the people who are intended to benefit from DEI programs say that they do [benefit from them]. There's this long term dissatisfaction with the efficacy of these programs," Novacek said.
Some people might be skeptical about what the company is using the demographic data for, Novacek continued.
"Whether it be a reluctance to self-identify because you believe that's going to create a context in which capabilities are challenged or questioned, [or] if it's because you're in the middle of an integration and you're scared to share your personal data because it's not clear what the company is going to do with it – that calls into question something about the organization," Novacek said. "You [need to] create an environment where people do feel comfortable and do feel confident opting in."
Companies need to communicate clearly with their employees why they are collecting their personal data, what they intend to do with it and why it's important to share, both Novacek and Cambrelen told Digiday last week.
"It's all about building trust. If you're asking people to give you information that is at times deeply personal, you should [make] an effort to help them understand why you're using it," Cambrelen said.