DE&I
// December 9, 2021 ■ 4 min read
How inclusive design is creating more female-friendly offices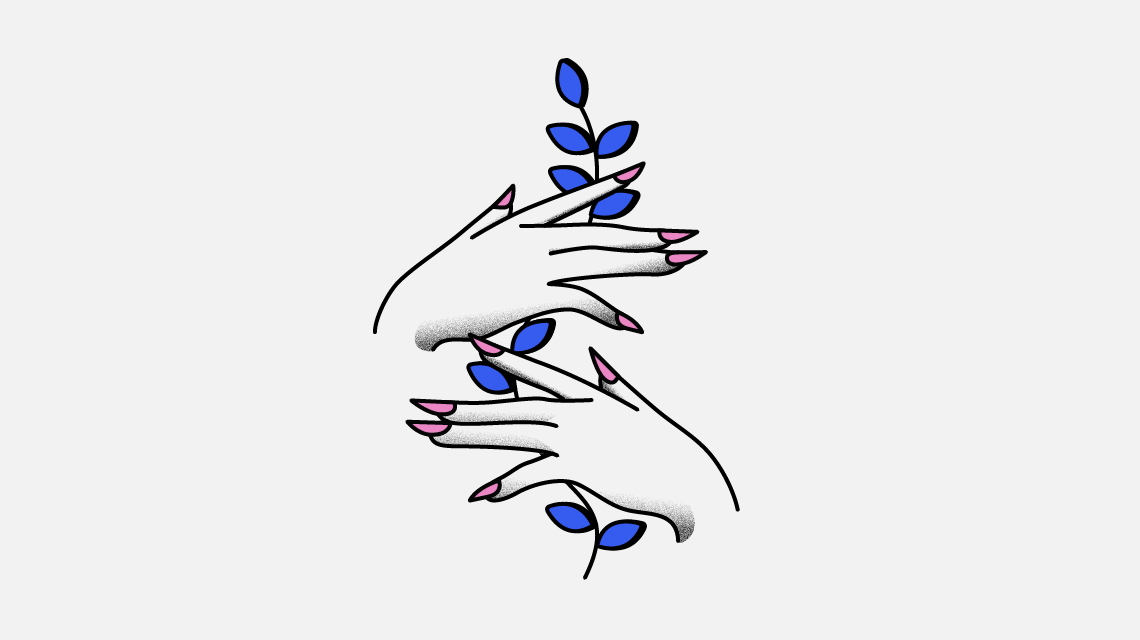 Ivy Liu
With a total workforce of around 45% women, a business development team that is 85% women and plans to boost female representation within leadership and tech teams, rethinking office spaces with female needs in mind has been a priority for Sharespace CEO and co-founder Robert Chmielewski.
It began with the simple idea of providing period products in bathrooms when the office-space aggregation platform was a five-person startup based out of an old tenement house in Warsaw, Poland in 2016.
As the business expanded into larger offices, and into new cities like Berlin, London and Budapest with a team of 32 and counting, Chmielewski has been mindful to grow in a way that fosters an equal balance of men and women.
The company has introduced features like dedicated rooms for pumping breastmilk, parking spaces next to the elevators for overall women's safety and for the comfort of pregnant women, as well as transparent offices and meeting rooms to counter any potential harassment.
"It's been important for me to create a diverse culture and a workplace that is known for giving women an equal chance to advance," said Chmielewski.
"We are observing that more women are more inclined to continue working from the office, in comparison to some of the men in the company, so I think that shows we have created a great environment.
"When we talk with larger corporations and advise them on their office moves, we tell them, if they want to create a culture of trust, if you want people to come to your offices, you're going to have to do that in a way that attracts female talent."
While like Sharespace, many companies have female leadership goals, not all have realized the role office design can play. According to data provided exclusively to WorkLife by digital advertising firm LoopMe, 73% of 5,052 U.K. respondents polled, and 78% of 473 U.S. respondents said their workplace doesn't cater to female-specific needs.
A third of people in the U.K. said they'd be more likely to spend more time in the office if female needs were better catered for, compared with 22% in the U.S. Previous reports have also spotlighted that the majority of women regard remote working flexibility as a key benefit.
So for companies navigating a hybrid future and looking to incentivize staff to come into the office, rethinking design elements to cater better to women could entice more women to spend more time in the office.
U.K. flexible workspace provider The Office Group has noticed a rise in demand for temperature-controlled areas, as research shows women prefer an office temperature of around 24C (75F), whereas men are more comfortable at around 21C (70F). Temperature control can also be helpful for women experiencing menopause symptoms like hot flushes.
"When we talk with larger corporations and advise them on their office moves, we tell them, if they want to create a culture of trust, if you want people to come to your offices, you're going to have to do that in a way that attracts female talent."
Yet in LoopMe's survey, 30% of U.K. respondents said that rooms and facilities that cater to female needs would be the top ask, ahead of security, temperature control, private workout spaces in gyms or closer car parking spaces. In the U.S., the main demand is for separate lockable facilities, for 26% of female respondents.
And companies are responding. Puma, for example, has recently opened its new North American headquarters in Massachusetts, offering private workout spaces in the company gym, alongside wellness rooms on each floor that can be used for pumping breast milk. Sales platform Salesloft even provides spare clothing in its mother's room, considering the spills that can happen during pumping, as well as a white noise machine to drown out office buzz.
Wellness rooms as a space for pumping, as well as for coping with period and menopause symptoms, are a new feature of social media management platform Hootsuite's relaunched head office in Vancouver and its London office.
With 89% of Hootsuite's workforce preferring hybrid work, diversity, equity and inclusion manager Gabby Jordão said the company saw a need to redesign its office spaces around three pillars: accessibility, inclusion and collaboration. It plans to roll this initiative out across its global footprint as part of a post-pandemic office redesign, Jordão added.
Yet it doesn't have to take an office overhaul to create a more female-friendly environment. Quick fixes could include installing round tables to mitigate hierarchy issues, advised Frances Gain, senior associate, workplace strategy and transformation at workplace design consultancy M Moser Associates.
Meanwhile, Dr Patricia Anderson, CEO of consultancy ABCS Management, has noted how kids clothing brand Osh Kosh B'gosh seats leaders on middle floors, moving away from the male management penthouse corporate stereotype.
These experts, however, warn against inadvertently turning an inclusivity initiative into something that can exclude others.
"Consider universal design which aims to deliver the best, shared experience for all, by thinking beyond your personal preferences and asking — how can this design idea or change do more, and support more people?" said Gain.
Hootsuite's Jordão agreed: "Obviously, the needs for people who identify as women are unique. But we also don't want to lose the opportunity to include others or to send the message that other communities don't have a role to play. There's so much value in designing spaces for everyone, rather than for a specific group."