DE&I
// March 22, 2022 ■ 4 min read
How gay dads are raising the bar for paternity leave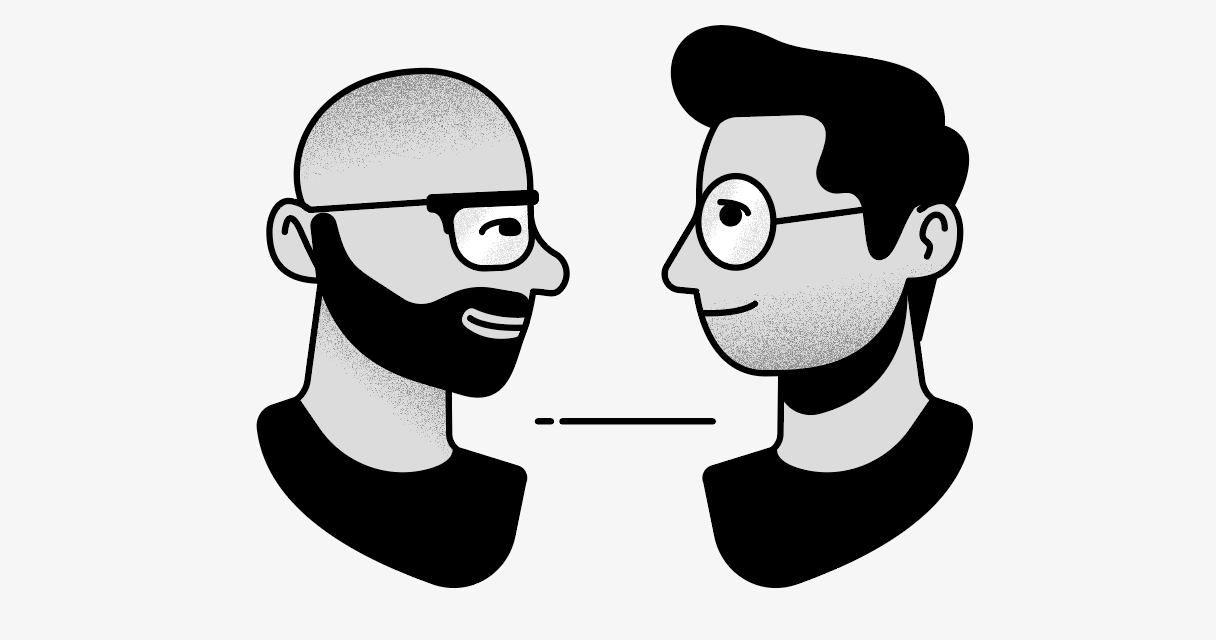 Rafael Caldas doesn't have children yet, but feels optimistic about a future where both his career and identity as a gay father won't be defined by gender norms.
In 2018, in his role as performance and rewards senior manager, and U.K. diversity and inclusion champion for The Kraft Heinz Company, Caldas was instrumental in equalizing its parental leave policy to six months full pay for all primary carers. Secondary carers' leave was enhanced to three months full pay.
The initial driver was to build more female representation at senior level. But as a gay man who wants a family, Caldas knew he had to play a role in ensuring he would have the parental leave benefits that would otherwise surpass him.
"I'm super positive to the level that, if I were to change jobs, it would play such a big role in my decision if I was going to move on to another company or not. I know here, my career will not be affected, it will be a smooth process, and that the level of the benefit I would receive is at a very good level in comparison to the market," Caldas told WorkLife.
Caldas is one of a new generation of gay dads and dads to be seeking to rewrite the gendered narrative around parental leave, which sees same-sex male parents receive on average 22 fewer weeks of paid leave than heterosexual couples.
Meanwhile, comments like "paternity leave is for losers", as Silicon Valley CEO and investor Joe Lonsdale infamously said last year, reflect entrenched social and corporate attitudes that Caldas is keen to see gone. Paternity leave uptake overall in the U.K. last year dropped to a 10-year low with just a quarter of new dads taking it, while in the U.S., just 5% of new dads take at least two weeks of leave. That's despite experts and statistics concurring that disparities in parental leave is one of the fundamental sources of the gender pay gap.
The difference between what companies say and do to bridge that gap, while creating more inclusive workplaces for underrepresented communities overall, is a sticking point for Caldas.
"I'm often skeptical about speeches and presentations. When I'm involved in these things, I ask, 'what's the impact?' and 'what problems is it fixing? How is that changing anything?' I'm more concerned about what is the real change we're seeing, than whether we have this stamp that we are inclusive," said Caldas.
Equal parental leave on its own is not a silver bullet, he concedes, but he sees strong anecdotal evidence in the business of working mothers experiencing fewer barriers to promotion, and senior men taking longer periods of parental leave.
Just as important, Caldas notes, is more support for dads on leave to help move past the stigma and career FOMO that compels them not to take it. For example, drafting in appropriate parental leave cover, and having a 'keep in touch' and return to work plan, as for traditional maternity leave.
That FOMO resonates with David Newns, who took six months paid parental leave on the adoption of his son in 2017, alongside his husband. He was CEO of e-cigarette liquid manufacturer Nerudia at the time, and last year set up Fearless Adventures, an investment fund for e-commerce startups based in Manchester, U.K., with a similar equal parental leave policy.
"I had to ask my CFO to step up to be the CEO for that period, which was a big and tough decision to make. In building the business we were hitting major milestones, but you have to trust someone else to step up and take the reins," Newns recalled.
Getting past anxieties about what happens to either the business or their role when someone is on parental leave is important for it to work equally for all genders, he believes. He hopes leading by example will have the desired effect.
"As the business leader, I set the culture. It's so important to take the policy from a document and bring it to life, as that's what makes it become culture," Newns stated.
"Leaders need to go beyond the policy documentation and actively make equality happen, which at a societal level, sends big signals."
Pushing for 10 days paid leave for non-birthing parents was a huge achievement for Jake Siudzinski in his previous role. Yet moving to a new role as vp of partner growth for Wisconsin-based Carex Consulting Group in August last year — one month before the birth of his daughter via a surrogate — meant he could take six weeks fully paid leave. His husband became primary carer after this period, taking three weeks paid parental leave plus vacation time.
Siudzinski hopes policies like Carex's will help "even the playing field" for "all genders and sexualities".
"This will then hopefully translate into women not being passed up for promotions or raises because of this time away," he said.
"Neither gender should have to choose between a career and family. Being out during this critical time of bonding and development does not need to create an unfair workplace."