DE&I
// November 2, 2020 ■ 4 min read
How Fortune is holding top companies accountable to their promises on diversity and inclusion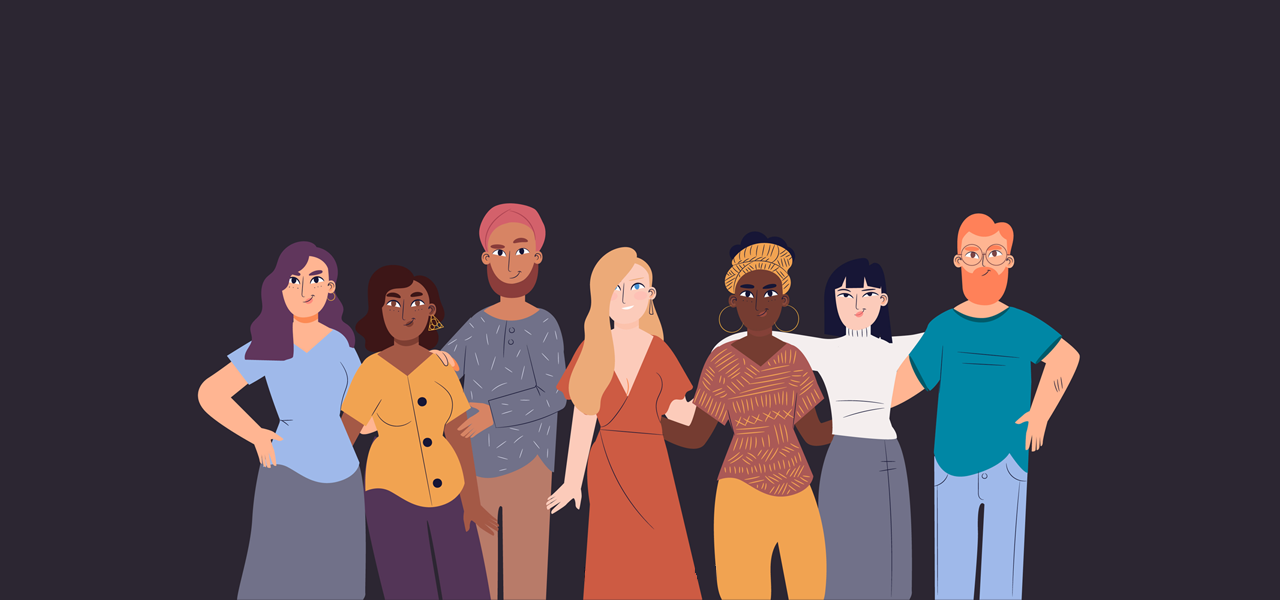 This article is part of the Future of Work briefing, a weekly email with stories, interviews, trends and links about how work, workplaces and workforces are changing. Sign up here.
Following the killing of George Floyd in May, which led to mass protests and a parade of companies vocalizing their support for Black Lives Matter, Fortune CEO Alan Murray said he wanted to create a way to hold companies accountable to the diversity and inclusion goals they set for themselves in the following months.
But in order to do that, he said Fortune needed to figure out a way past the primary barrier of not having a standardized way to report and measure diversity and inclusion data. That, plus not having any regulated requirements to do so, left very few companies publicly reporting their D&I stats.
So Murray turned to Refinitiv, a financial market data platform that has been helping companies measure everything from their environmental impact to social impact for nearly two decades — the company formerly was a part of Thomson Reuters. Together, they set out to create a new product and initiative called Measure Up, which launched last week, that would give companies the standards and tools to regularly report their D&I information.
Murray said he wanted to do three things to improve the way that diversity and inclusion was viewed by companies: Define and standardize the statistics that should be a part of regular business reporting, provide a data platform for those stats to be reported on and then use Fortune's media to shed a light on the companies that were reporting and weren't reporting their data.
"What gets measured gets managed," is the slogan for Measure Up, according to Elena Philipova, Refinitiv's global head of environmental, social and governance proposition. And what that means is that in order for companies to hold true to their promises around hiring and retaining people of color and employees from different backgrounds, they have to be transparent about their starting points.
Refinitiv's role in the partnership is sharing its decades-worth of data collection around D&I as well as providing Fortune 500 companies access to its technology platform where they will be able to update and keep track of their data.
On the same topic — listen to the Digiday Podcast!
Subscribe: Apple Podcasts | Stitcher | Google Play | Spotify
For its part, Fortune is leveraging its relationships with thousands of companies that have participated in the publishers' lists and event franchises over its nearly 100 years to get those companies to now participate in Measure Up as well.
Initially, companies being considered for the Fortune 500 list, published annually in May, will be encouraged to disclose their D&I data through Measure Up's data reporting platform. Those that do and make the list will be highlighted for having done so.
"Fortune has a lot of lists, but none of our lists deal effectively with D&I because the data reporting isn't there," said Murray. Eventually, once Measure Up eliminates the frictions around reporting, D&I will have a list of its own, which will become a new franchise for Fortune, he said.
The ultimate goal, according to Murray, is to see this initiative and list effect change at high levels within companies.
This is similar to the goals Fortune has set out for its 100 Best Companies List, which has companies competing annually to keep that title. In order to win, businesses' employees to fill out a surveys on work culture, which count towards the company's overall score. Murray said that this gets management to be proactive in creating comfortable workplace environments.
Beyond that, Murray said that the Fortune Most Powerful Women List has had a similar effect in not only acknowledging women in business, but in serving as a launching pad for their next promotions. Many women featured on the list have become c-suite members of top corporations, he said. Neither list currently measures D&I.
For Murray and Philipova this initiative will stand the test of time.
Both said there is interest from business leaders to take a deeper look at their internal D&I due to the cultural moment, but also because having a more diverse staff makes for a stronger business.
A recent survey done of Fortune's CEO panel a couple weeks ago found that about 95% of those surveyed agreed that diversity and inclusion was a key strategic opportunity for them, said Murray. "It's a well documented and acknowledged correlation" that more diverse companies have better financial output, said Philipova.
She added the reason for the vast majority of industry leaders coming to conclusion is "quite logical" because companies are nothing without their employees.
"When employees are fairly treated, they accelerate the areas of their strengths. People are energized and encouraged to share diverse opinions and that translates to better management, servicing the customers and higher productivity, leading to better financial performance," she said.