DE&I
// March 10, 2021 ■ 5 min read
How agencies are working to be more accountable for diversity, equity and inclusion goals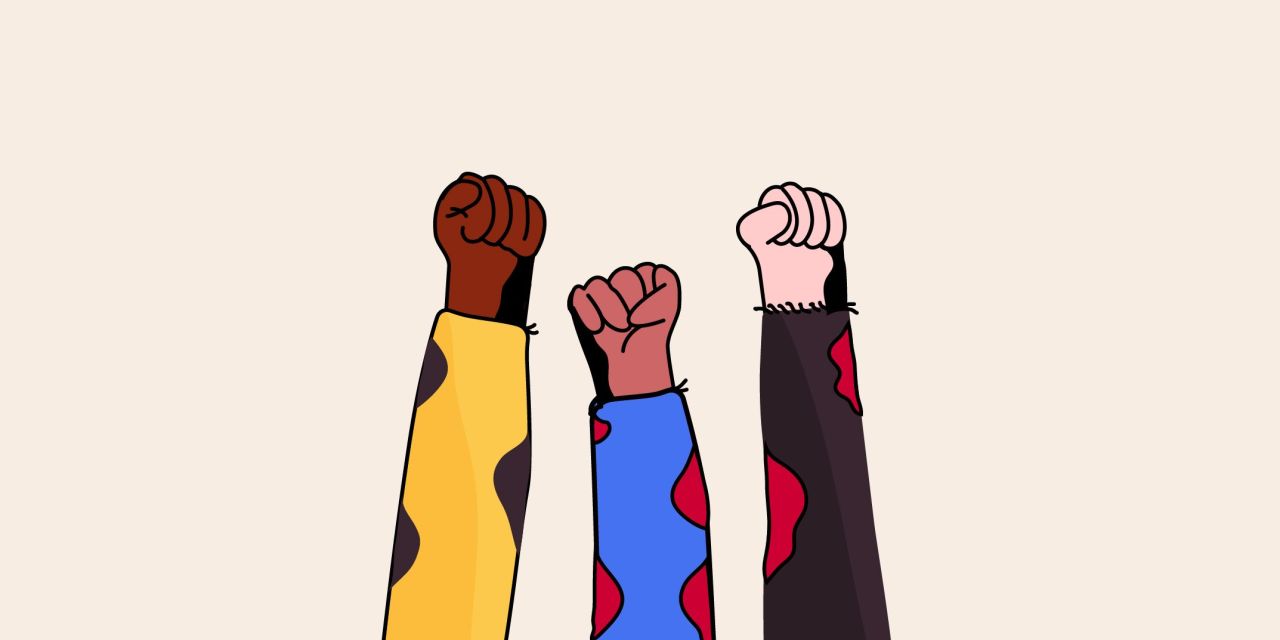 Every brand marketer and agency claims to want more in the way of diversity, equity and inclusion. Even during the pandemic, as companies struggled to keep business on track, they continued to vow to build a more representative workforce.
But what are some of the real, concrete ways the advertising community has made recent progress in its long-envisioned goal?
It's easy to get agencies to talk about their DE&I initiatives. It is an altogether different task to persuade them to share the numbers — actual results of their diversity efforts vis-à-vis human resources.
Cheil Worldwide agency McKinney is determined to be more transparent. The Durham, N.C.-based shop, which works with brands like Samsung and Little Caesars, has for years made DE&I a top priority, establishing a partnership with North Carolina Central University to teach and mentor aspiring ad professionals, creating a DE&I team that encompasses members of management, and launching a program called Chroma with the goal of supporting multicultural employees and contributing to diversity education inside the company. It also became an inaugural sponsor of One School, a free portfolio program for Black creatives.
But for the very first time last year, the agency publicly revealed the gender, race and ethnic makeup of its entire workforce, in an effort to be more accountable.
"McKinney made a true investment to promote Black talent in the industry," said Chandra Guinn, the agency's executive director of DE&I, a newly created position. Guinn joined McKinney last month from Duke University, where she was director of the Mary Lou Williams Center for Black Culture. In joining the company, she said, "Every industry needs to have a light shined on it. And advertising crosses industries and has the potential to reach far and wide, to support and contribute to and to elevate our consciousness around the questions of equity and justice."
Josh Wand, founder, and CEO of New York-based ForceBrands, a recruitment agency serving brand marketers like The Coca-Cola Co. and General Mills, said more companies are seeking specialists in DE&I "to help them remodel their businesses to create a better environment," including the recruitment of diverse professionals early in their careers. "It's a long time coming," he said. "Companies really need to systemically change and create an infrastructure that better allows for diversity and inclusion. It's been proven that if you build an inclusive workforce, the probability of your having a more successful company is much higher."
"It's different this time," added Jenn Gottlieb, global president of the healthcare marketing agency W2O Group. "There is [a] meaningful and positive change to fight racial inequality." Corporations of every size have expressed solidarity with those protesting the killing of George Floyd, by donating to social justice efforts and taking greater steps to make their workplaces more inclusive, she pointed out.
W2O, with clients including Radius Health and Lupin Pharmaceuticals, has worked to imbed DE&I across all its operations, setting diversity targets and sharing metrics. Its efforts include supporting groups like the NAACP Legal Defense Fund and the LGBTQ Freedom Fund, building relationships with historically Black universities to foster the next generation of advertising professionals, and launching a DE&I client engagement strategy practice.
Last August, another agency, New York-based Oberland, which counts The Nature Conservancy and the National Alliance on Mental Illness as clients, published a report called "Everything Changes When We Do" that highlighted how it has held itself accountable for DE&I efforts over the past two years.
After a wage gap audit, Oberland corrected pay imbalances impacting women. It also became a certified B Corporation, reserved for those companies that "meet the highest standards of verified social and environmental performance, transparency and accountability," and registered as a Public Benefit Corporation, a classification of for-profit businesses that include in their charter one or more specific public benefits as a statement of purpose.
The agency also formalized its DE&I program, to which it committed $15,000 annually for programming and workshops. It committed to regularly conducting and publishing research to move conversations about social impact and purpose forward – including its inaugural "Purpose Forecast," offering a blueprint for brands aiming to navigate issues of inequity. It also created Oberchange, an employee-led DE&I program designed to educate employees, create greater awareness and drive action on the heels of the #BlackLivesMatter movement.
"We believe fostering a healthy, inclusive culture has been a driver for growing our revenue in 2020, despite the pandemic and being 100% remote," said Davianne Harris, partner and head of strategy at Oberland.
The New York-based Omnicom agency RAPP, with clients including Toyota and Pernod Ricard, also made aggressive moves to bolster diversity. Among them, it appointed three DE&I leads — one on the global level and one in each of its two largest markets, the U.S. and U.K. It also implemented KPIs for recruiting and retention among the agency leadership and introduced fireside chats, giving marginalized groups access to the c-suite (the first was held in February, in conjunction with Black History Month). The agency retooled its training practices as well, partnering with organizations like Factuality and Courageous Conversations to dive into bias in the workplace. In addition, it partnered with the career coaching group Sayge to develop BIPOC talent and threw its financial support behind associations like the National Urban League and Asian Americans Advancing Justice.
Meanwhile, Atlanta-based agency Chemistry is working to transform good intentions into actions, partnering with Black-owned creative businesses to elevate star talent. Over the past year, the agency teamed with Cam Kirk Studios, led by photographer and entrepreneur Cam Kirk, on a program called the Ally Internship, a paid opportunity that strives to provide job opportunities for aspiring Black creatives. The agency has expanded the program, partnering with another Black-owned creative firm, October Social Media.
"We're not going to solve all the issues with one broad stroke, but we believe if our agency attacks the problem with [an] urgency that we'll continue to expand its reach and begin to change the fabric of the industry in Atlanta and hopefully across the nation," said Chris Breen, chief creative officer at Chemistry. "The more the industry can unite around this common goal, the more we'll see the creative fields reflecting the diversity we see in the world around us."