Culture
// November 23, 2020 ■ 5 min read
'People have had permission to experiment': Pandemic expedites rethink on 9-to-5 work structures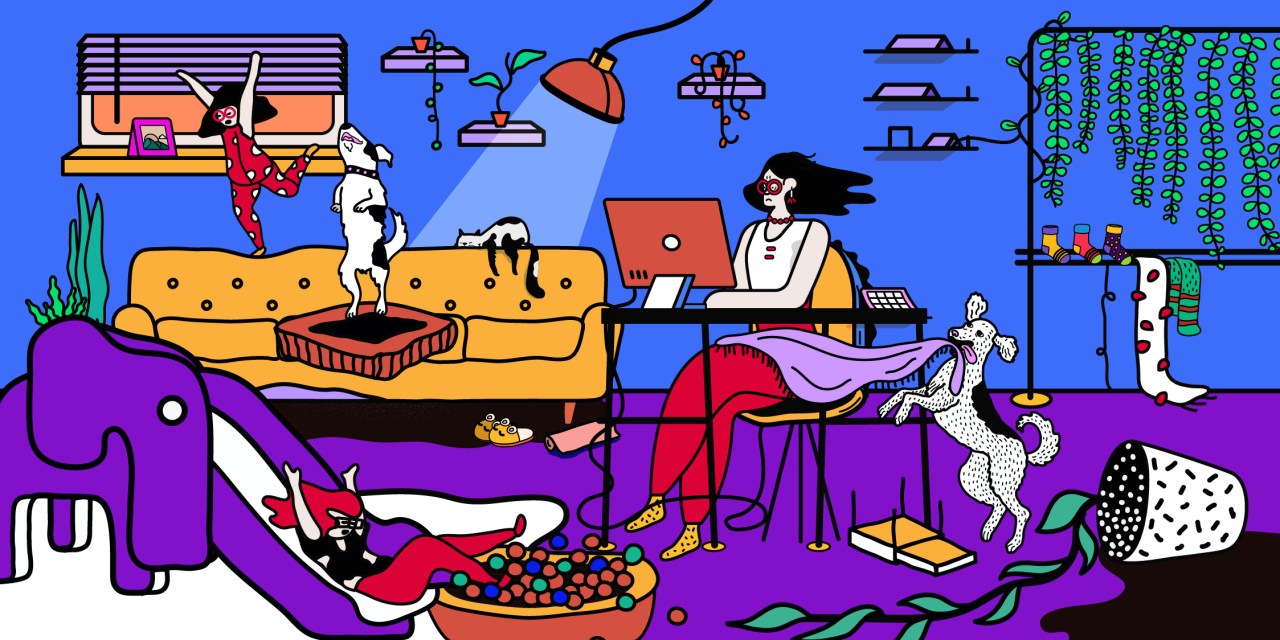 This article is part of the Future of Work briefing, a weekly email with stories, interviews, trends and links about how work, workplaces and workforces are changing. Sign up here.
Appetite for part-time and flexible working is slowly but steadily increasing among agency executives, as people re-evaluate their work/lifestyle balance, initially so upended by the onset of the coronavirus pandemic.
Reducing staff working hours, either as a mandatory or voluntary measure, became a go-to move for many agencies at the onset of the pandemic in the spring, as a way to cut costs and prevent redundancies and furloughs. But what started out as a short-term fix in order to weather the economic pressures of the coronavirus storm, now has some employers and staff rethinking possibilities around how they can restructure their time outside of the traditional 9-to-5 work-week model.
Naturally, the economic benefits of allowing a higher proportion staff to choose reduced hours on a more permanent basis could be beneficial for agencies already under margin pressures. While it's too early for widespread policy changes, some agencies are actively planning to offer more part-time and flexible working hours in order to attract a diverse range of people who don't want to work the traditional 9-to-5 work week model.
Some agency leaders are anticipating more requests from individuals who wish to remain on reduced hours in order to spend more time with family or pursue other personal passions, even once the enforced reduced hours measures revert back to normal.
"People are starting to view it as a way to take back control of their time, that they can do good work still, but just construct their weeks or months differently," said Tom Amies-Cull, global operations officer, media at Dentsu Aegis.
The stigma which once existed around working fewer hours, working from home, or having to leave the office early to pick up kids, has been eroded in the last nine months. "People doing that are no longer the exception so there isn't that guilt any longer," said Amies-Cull. "I've heard stories from people working more flexibly through the years that they've had to sneak out the back of the office so people can't see them leave — those kinds of micro-aggressions have all been wiped clean," he added.
At M&C Saatchi 10% of the 175-person London workforce is currently part-time, and CEO Camilla Kemp expects that to increase in 2021 as more people request to remain part-time, or work flexible hours and the agency plans to actively court new recruits who want flexible or part-time work. Plans are also underway to implement a permanent hybrid workplace model which lets employees choose to work a select number of days from home and the remainder in the office.
"Pre-Covid-19, part-time and remote working was an anomaly, now it's the norm," said Kemp. "There are lots of organizations that have been champions of flexible working [prior to Covid-19], but now those voices are no longer a minority."
The fact productivity hasn't fallen off a cliff hasn't hurt either. Having a larger number of staff working part time hasn't seemed to harm the agency's ability to win pitches, having converted around 80% of the agency's new business this year, according to Kemp. Although those wins can't be tied exclusively to the increase in remote and part-time working, it's not caused any kind of decline as first feared, added Kemp.
The idea of putting in eight hours a day, five days a week was already on the wane for many millennial and Gen Z workers, long before the arrival of Covid-19. But breaking with the traditional 9-to-5 work week to accommodate a more bespoke model that suits individuals has proved not just useful for parents coping with kids not able to attend school for months on end, but non-parents who want to dedicate time to their own passion projects, or side hustles.
"The 40-hour week won't exist in 10 years," said Amanda Goetz, who juggles working 2.5 days a week as CMO for Teal and her own business House of Wise — a luxury CBD business for women — as well as three kids. "Covid has accelerated where we would be in 10 years with the rise of the creator economy. The way companies operate now, there is no need to own someone's calendar as long as you know they have very clear metrics and can hit their goals," she added.
Not just that, but the removal of commuting costs thanks to enforced remote working has gotten people rethinking their priorities and assessing the upsides of saving thousands of dollars in travel costs. "I've already had conversations with people saying they would prefer to work four days a week with the fifth day off on a permanent basis," added Amies-Cull. "People have had the permission to experiment with that this year as everyone has been in the same boat."
Naturally, part-time working won't necessarily be suitable for every kind of role, but opening up more flexible working whether it's part-time, remote or outside typical 9-to-5 hours, is now being regarded as vital for both talent retention and recruitment by certain agencies. "Flexible working will be a big attraction tool which can help us recruit a diverse range of talent," said Emma Cumming, global people and culture communications director at We Are Social.
"It also lets you address some of the gender balance in business that gets more skewed when you get to a senior leadership level because women have struggled to come back to work in the same capacity because the part-time roles just aren't available," she added.