Culture
// February 4, 2022 ■ 4 min read
More companies take to hosting team happy hours in the metaverse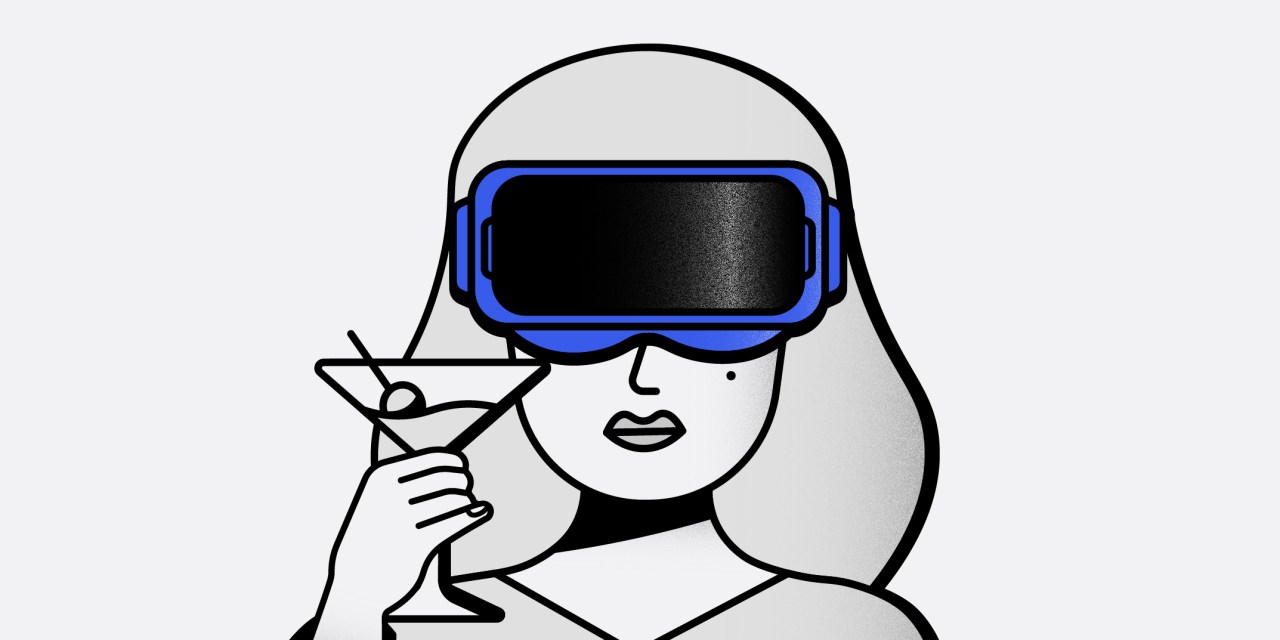 Before the pandemic, U.S. marketing agency The Starr Conspiracy's employees would enjoy Olympic-like competitions in the office car parks and revel in regular in-person, happy-hour meetings. However, with the fun tap turned off by the coronavirus-induced restrictions, company bosses sensed disconnection and isolation were growing for remote-working staff. So they reached for virtual reality headsets.
Now, all 72 employees have Oculus Quest 2s, which cost about $300 per set, and join in for happy hours and quiz nights in the metaverse. But, aside from the obvious practical issues — it's hard first to locate and then swig a mojito while wearing an obstructive plastic mask — will employees swallow such activities, and can they genuinely re-engage staff?
Bret Starr, founder and CEO of The Starr Conspiracy, which has offices in San Francisco and Forth Worth, Texas, argues that 2D online experiences "don't feel as authentic" as they do in real life. "Companies should meet in the metaverse because it is a more organic and engaging experience than solutions like Zoom or Teams, which are stilted and unnatural, like having conversations via walkie-talkie," he said.
During the pandemic, the organization "tried everything virtual" — including baby showers and poker nights — although often these events seemed to exacerbate the feeling of remoteness, Brett said. "But the first time a small group of us got together in the metaverse, the novelty of the experience quickly faded, and we felt a true sense of connection and physical togetherness."
The feedback from staff has been encouraging. "People are pleasantly surprised," said Starr. "The headsets are much better and easier to use than most expect." Many are impressed by the spatial audio. "It's lifelike, so if a person gets closer to you, they become louder. And if they move behind you, the sound also moves. It's fun," he added.
A neurologically limited experience?
Is "fun" enough to invest in a VR solution aimed at boosting employee engagement? Plenty of other companies are jumping aboard the metaverse train. For example, e-commerce platform Shopify's internal game Party is designed to "encourage free play" as employees hop in and out of a virtual world.
According to digital agency Wunderman Thompson Intelligence's Into The Metaverse report, 64% of digital users wish virtual conference platforms would feel more like physical spaces.
"Three-dimensional virtual spaces are making socializing a lot more natural and interactive," said Emma Chiu, global director at Wunderman Thompson. "Hosting happy hours and after-work events in these virtual venues will become an alternative destination that employees can choose." Soon, Chiu said, dipping in and out of the metaverse will become a more seamless action.
Unsurprisingly, Meta's vp of VR, Mark Rabkin, also sees great potential. He believes "VR has superpowers" and can combat loneliness. "It lets people feel like they're really together so they can build vivid memories of shar
ing a space and conversation. Those conversations flow much more fluidly with all the important body language cues and with audio that gives you a sense of direction when someone speaks."
Many are unconvinced by the merits of VR happy hours. "I don't think interaction within the metaverse will give you the same kind of joy as being in person with someone, as neurologically it's a more limited experience," said Julius Colwyn, associate director at cultural and creative consultancy Space Doctors.
It's easy to fall in love with the technology and not recognize that true engagement involves elements that are much less high-tech; empathy, empowerment, clear objectives, measurable goals and purposeful strategies."
Mike Loukides, vp of emerging tech at publisher and online learning platform O'Reilly, agrees. "I'd prefer to look at a Zoom screen than a bunch of avatars sitting at a table," he said. "This strikes me as taking the worst aspects of the traditional workplace and building them back into working from home."
And Paris-based Nikhil Roy, creative director and co-founder of Swipe Back, a social creative studio, wonders if an Oculus cocktail hour answers the wrong question. "We are all fed up of spending 30+ hours a week in online meetings and presentations, so why make it even more tedious and complicated?," he said.
Roy calls for people to use greater creativity with VR. "Brainstorming sessions, gamified onboarding through Quests or even just immersive presentations are cool applications," he said. "Let's not recreate all the most painful parts of our jobs in the metaverse."
Jeff Norton, award-winning author of "MetaWars: Fight For The Future", suggests the "biggest impediment" to a more immersive internet is the access hardware. "Headsets just aren't very comfortable, cause nausea in a lot of users, and make the user feel very vulnerable because they become literally blind to the real world around them," he said.
Offering his advice to business leaders thinking of reaching for the VR headsets and loading up happy-hour drinks, Norton added: "Be careful. It's easy to fall in love with the technology and not recognize that true engagement involves elements that are much less high-tech; empathy, empowerment, clear objectives, measurable goals and purposeful strategies."