Culture
// January 17, 2022 ■ 6 min read
Mental health awareness has grown, but bosses still have a long way to go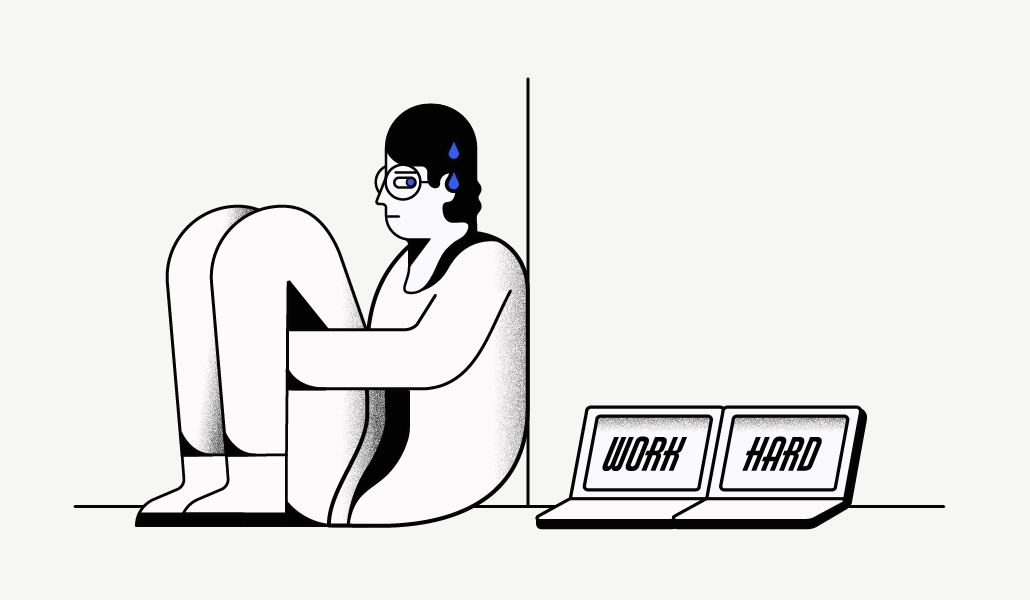 Ivy Liu
The management of employees' mental health has become a front-burner issue during the pandemic — and just as Covid-19 shows no signs of slowing down headed into another year, bosses must continue to be mindful of their people's well-being as they cope with a world that's still upside down.
That said, company leaders apparently still have a long way to go.
The workplace mental health platform Unmind, which works with companies like advertising agency Ogilvy, Uber and British Airways, asked 500 human-resources decision-makers at which level of the business they thought mental health awareness most needed to be improved, with 75% responding it was at the management level.
The findings make clear that corporate initiatives for mental health have come a long way over the past couple of years, but transitioning awareness into long-term action is the next challenge to support worker needs, pointing to a big opportunity for leadership to lead the way.
Charles Alberts, head of well-being solutions U.K. for insurance firm Aon, believes mental health and well-being training should not be a one-off event but rather "a continual process of engaging people in what is a broad and fascinating topic that we can all relate to as human beings." Alberts recommends a well-being management program that uses different formats for maximum impact — for example, online learning as well as group and one-on-one sessions with a mental health expert.
Meanwhile, the workforce support solutions company meQuilibrium believes that employers will take a "head-first" approach to well-being, to manage companies' healthcare costs, reduce attrition and enable mental health management programs post-pandemic.
The greatest challenge facing employers this year will be "to predict and prevent employee mental health problems early, before they have a negative impact, and create a culture of mental well-being," said Jan Bruce, CEO and cofounder of meQuilibrium.
Bruce explained that as mental health problems are more pervasive than ever, employers must focus on those employees with no to low acuity levels to improve well-being and mitigate serious risk, adding that increasingly employers will lean on data-driven insights to understand the mental resilience of their workforce and address vulnerabilities proactively. "By taking workplace mental health seriously and working to predict who is at risk, we will see a payoff in improved work performance and a profound change in organizational performance," she said.
The increasing attention on mental health is also bound to put more pressure on the already burdened healthcare system in the U.S. in the new year and beyond. An estimated one in five adults experience mental health issues, and even before the pandemic, spending on mental health treatment topped $225 billion, up by more than 50% over a decade.
While the focus on mental health is positive, it underscores the need for the healthcare infrastructure to move to an integrated model that treats the body and the mind, according to former congressman Patrick Kennedy of Massachusetts, one of the world's leading voices on mental health and addiction and a meQuilibrium adviser. "Efforts to break down silos are already underway in many places," he said. "I'm encouraged to see this progress, and excited to see the beginnings of a massive cultural shift in our society."
Lattice Hudson, founder of business consultancy Lattice & Co. in Arizona, advises leaders to continue to address mental health issues with their people head-on in the coming year. She believes in treating mental wellness "as a need instead of a luxury," encouraging management to emphasize the consequences of neglecting and ignoring signs of mental health issues. Likewise, Unmind calls for companies to think of "mental like dental," urging them to implement proactive well-being strategies "that serve the whole person, and the whole organization."
"Efforts to break down silos are already underway in many places. I'm encouraged to see this progress, and excited to see the beginnings of a massive cultural shift in our society."
As throughout the pandemic, leaders continue to stress supporting employee mental health with daily, small steps.
For example, Corey Ashton Walters, founder and CEO of Here, an online marketplace for vacation rentals, said he continues to encourage employees to take regular breaks and check in with their supervisors and colleagues, as he stresses celebrating employee achievements along the way.

As the pandemic persists, continuing to show support for employees will be crucial.
"Virtual work is challenging for many, as team members may feel isolated, overwhelmed and pressured to work additional hours," he added. "Leaders need to show vulnerability and connect with employees … showing them that they are not alone."
3 Questions with Melanie Langsett, rewards and well-being leader, Deloitte
How should benefits packages evolve in 2022, to reflect employees' current expectations and help employers retain talent at a time of such high churn?
As the space between work and personal life narrows, employees expect employers to help them thrive in all aspects of their lives – mentally, physically, and financially. Therefore, benefit programs are becoming more holistic to address a wider range of preferences and needs. At Deloitte we are expanding caregiving from just childcare to the needs of the entire family unit, including elders and adult dependents. We're also expanding our culture of well-being by designing well-being into the way work is done, and we're empowering our professionals to make choices that are right for them about work modalities.
How else is Deloitte evolving its benefits and compensation schemes for its own staff?
We continuously look to evolve our rewards, recognition, and well-being strategy. Most recently, we invested an additional $1 billion in compensation and benefits enhancements for our professionals. This includes a new work-from-home technology subsidy of $500, a temporary expansion of commuting expenses, doubling of our well-being subsidy to $1,000, the introduction of concierge mental health services, and a market analysis of our professionals' pay in December that resulted in many of our people receiving mid-cycle comp adjustments. We will continue to evolve along with our employees' needs so that we are always offering a distinctive and rewarding talent experience.
How are you advising businesses to address their own talent retention strategies?
We advise our clients that it's no longer enough to simply offer great benefits and flexible work options. Well-being must be an integral part of the workplace culture and leaders need to make sure they are empowering and encouraging their teams to take advantage of the benefits that are available to them. We also tell our clients that one-size-fits all benefits do not meet the needs of today's workforce. Programs need to offer employees choices and different ways to tailor benefits to their unique needs.
By the numbers
84 million – the number of people affected by the U.S. Supreme Court's decision to block the Biden administration's vaccine and weekly-testing mandate for employers with more than 100 staff.
[Source of data: Washington Post.]

Of the workers who are not back at the workplace full time, 45% expect to be back full-time within six months, out of 1,000 U.S. adults polled.
[Source of data: Brivo and MRI Software's Return to Work report.]

57% of U.K. frontline staff polled, say worker shortages due to the pandemic are making their jobs harder, and 69% believe work stress will stay the same or worsen this year, out of a poll of 9,600 people across five continents.
[Source of data: Microsoft's Frontline workers report.]
What else we've covered