Culture
// April 11, 2023 ■ 4 min read
How to foster a workplace culture that supports employee grief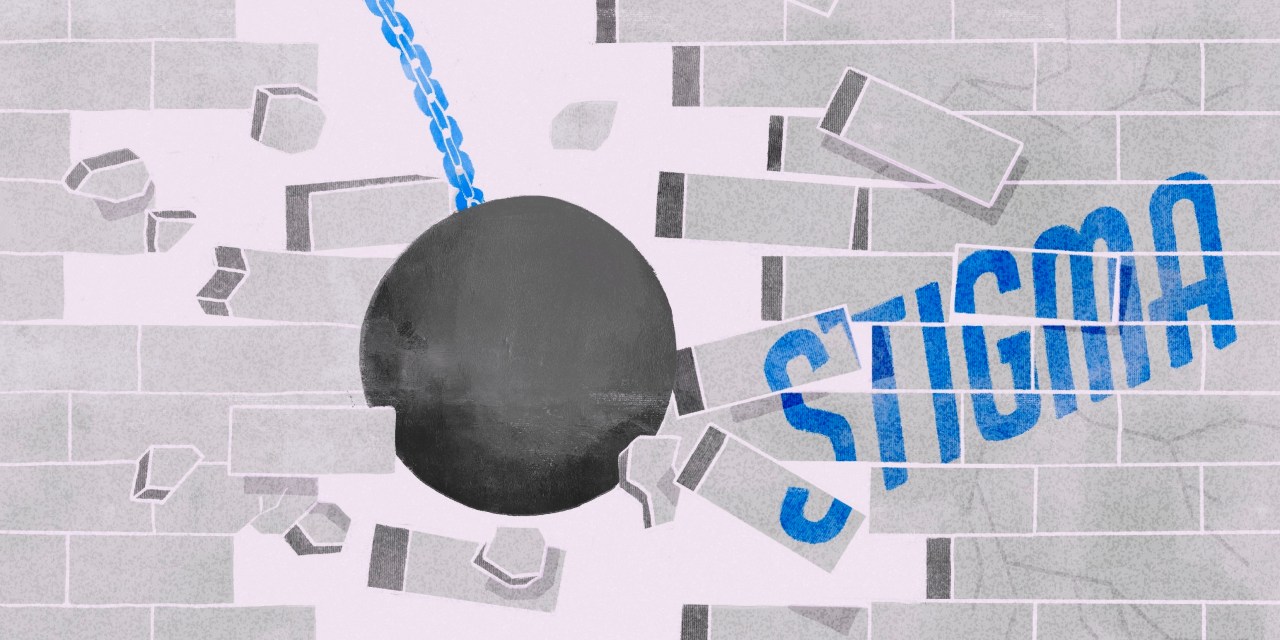 To say that Ann marie Houghtailing is intimate with the concept of grief would be a gross understatement. Over the span of a year and a half, Houghtailing, a writer based in the San Diego area, lost four members of her own family.
But instead of suffering in silence, she opted to be completely transparent about what she was experiencing, including among clients. On a given work call, she related, she might mention that her mother was downstairs dying in hospice.
"The response was radical, and lots of people messaged me privately about how they dealt with death in the workplace," recalled Houghtailing, who also shared her story at length in a LinkedIn piece. "I think it's so critical that we change how we respond to death in the workplace."
In a work world where employees are encouraged to share their personal experiences, giving rise to forums like employee resource groups (ERGs), grief remains one area with enormous stigma attached. That needs to change, workplace experts said.
"Corporate America has an opportunity for cultural leadership by transforming the way grief is addressed, and it is fair to expect that many people will benefit from those efforts," Washington, D.C.-based therapist Meghan Riordan Jarvis suggested in the recent report "The Consequences of Unacknowledged Grief in the Workplace," published by the MIT Sloan Management Review. "It is not an exaggeration to say that if companies were to prioritize grief, the impact would be global."
"We are slowly moving away from the expectation that people leave their personal selves at home when they arrive [at work]," added Jackie Henry, a psychologist and wellness consultant in Minneapolis. This, as, with the advent of remote work, the lines are even more blurred between our professional and personal lives.
Grief may show up in a variety of different behaviors or moods in the workplace, including depression, anger — or even avoiding the topic all together — as Henry noted. While some may find that work provides a healthy structure and distraction from overwhelming emotions, others may find that the ability to be flexible about their work responsibilities allows them to continue working while also processing their loss, she explained.
"The response was radical, and lots of people messaged me privately about how they dealt with death in the workplace. I think it's so critical that we change how we respond to death in the workplace."
"Grief counseling in a workplace setting is an incredibly important resource for employers and employees alike, helping employers to create a culture of understanding that acknowledges grief and its effects on those affected by it," said Candace Kotkin-De Carvalho, a therapist and clinical director of Absolute Awakenings in Morris Plains, New Jersey. "Counselors can guide employers on how to create a workplace environment that is supportive of those who are grieving, and they can help employees understand their emotions and find ways to cope with them."
Grief counselors can provide "a listening ear" to those who are grieving the loss of a family member, colleague or pet, and can also help those coping with grief come to terms with changes in their work environment, including corporate restructuring and layoffs, Kotkin-De Carvalho said. Counselors may also offer guidance on how to cope with the losses they have experienced in terms of productivity, work-life balance and communication with colleagues, she added.
The journey to establishing a grief-friendly work environment begins with recognizing its importance, then implementing direct policies that support employees who are grieving, according to Asma Rehman, founder and director of the Grief Recovery Center, a mental health and counseling service in Houston. "The ultimate aim is to foster a culture of empathy," she said. "It's time for a compassion revolution."
Among the solutions workplaces can incorporate, Rehman suggests:
Bereavement leave
Employers should reevaluate such policies, as the standard, three-day leave for the loss of an immediate family member is insufficient. A full week's leave is more realistic and supportive. Consider offering easily accessible unpaid leave and ensure your company policy covers absences due to the loss of non-immediate family members.
Management practices
When an employee is affected by death, it is crucial for management to exhibit the appropriate response. Grief support training sessions are a valuable tool for ensuring your management team models empathetic behavior. Your Employee Assistance Program can also help establish individual counseling for grieving employees and create workplace grief support groups.
Workplace education
Make sure your employees understand that you are committed to fostering a compassionate work environment, and provide ongoing grief education to reinforce that message.
Flexibility
Promoting flexibility is essential when it comes to aiding those employees coping with grief. Offer alternative work arrangements, compressed work weeks, job sharing, telecommuting and other work-life balance options.

By implementing such a support system, Rehman suggested, employers "can help foster a compassionate work environment, promote employee well-being, and ultimately increase productivity and retention."