Culture
// August 18, 2023 ■ 3 min read
Are anonymous company surveys really anonymous?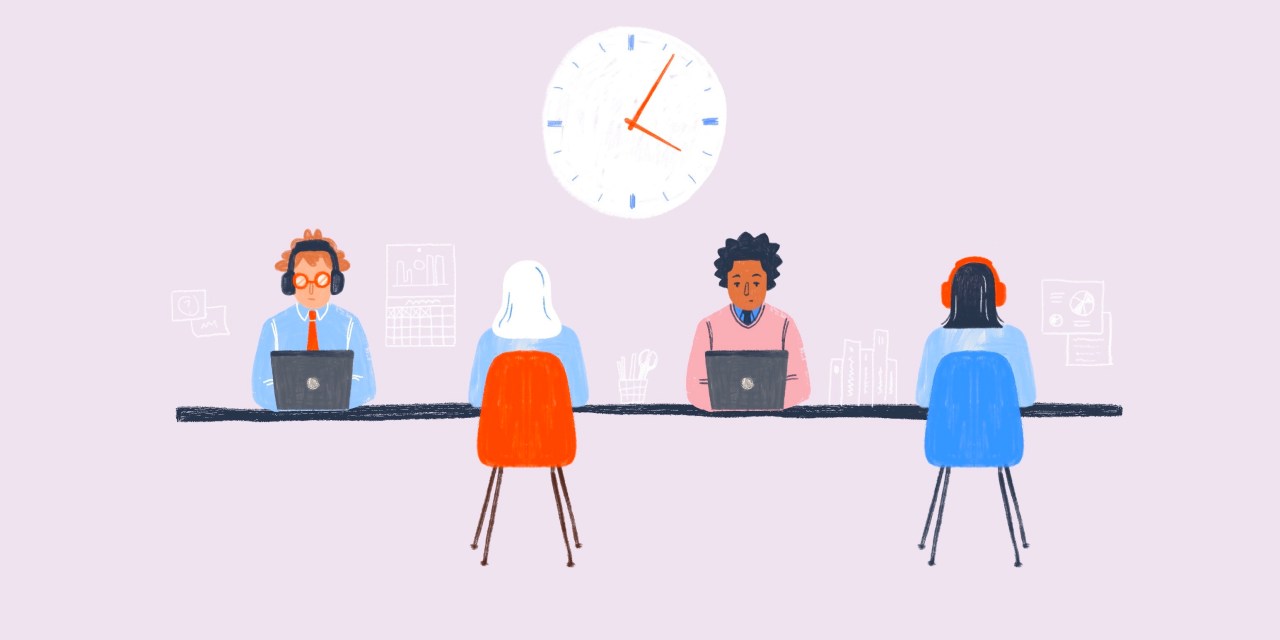 Internal workplace surveys are a primary tool for employers to gauge morale and other sentiments across staff and use those insights to make changes. But employees can feel unsure about just how anonymous their answers will be, making survey results potentially less accurate in showing what's actually going on.
HR experts say anonymous surveys really are just that though, and companies need to better communicate it. They also need to be more transparent about the results and more willing to solicit additional and open feedback.
Employers in the past few years have leaned heavily on internal surveys to gauge burnout levels during the pandemic and attitudes about returning to office. They also used them amid the great resignation and competition for talent to make changes and better retain staff.
And yet, people can feel more comfortable confiding on external platforms. More employees have taken to public, online platforms like Glassdoor where they feel more secure sharing their grievances and asking for advice from others who currently or previously worked for the same employer.
Almost 70% of U.S.-based employees wish they had a way to ask coworkers and company leaders anonymous questions at work, a survey from Glassdoor found, and over 60% wish they had an online community where they could get career advice on dealing with workplace specific-challenges.
Some employers have taken big steps to ensure employees feel safe telling the truth, like Poll Everywhere, a company that administers those surveys. Creating trust between employees and company leaders is key, said Robert Graham, CEO of Poll Everywhere.
"We don't even use our own products internally because technically some engineers have some access to the data."
"We don't even use our own products internally because technically some engineers have some access to the data," Graham said.
Employers can sow mistrust by not ensuring anonymity, even if they claim surveys are anonymous. But also when they neglect to share survey results and communicate steps forward with staff, Graham said.
"I would think that if you were making decisions based on the information, you'd want to share it because it would support the decision," he said.
Beyond making survey results known, employers should also continue the discussion with staff in a more formalized way.
They can supplement surveys with town hall meetings or by facilitating other ways for staff to give open feedback, said Josh Bersin, an analyst and CEO of The Josh Bersin Company, a research and advisory firm focused on corporate learning, talent management and HR. They should also limit discussion in those meetings to specific topics like pay, leave, remote work and other focused points covered in surveys.
Crowdsourcing is another powerful tool. For example, during the pandemic Pepsi asked its staff "if you could shred or eliminate one process in your job what would it be?"
Anonymous answers were collected then viewed by staff who could make and rate each other's suggestions for proposed solutions. The consensus was a need to streamline the performance appraisal process, which Pepsi then re-engineered based on the feedback, Bersin said.
"It forces people to evaluate and rate each other's suggestions," he said. "If you don't do that, you get 100 suggestions on 100 different things."