WTF
// August 11, 2023 ■ 3 min read
WTF is Digital Twinning?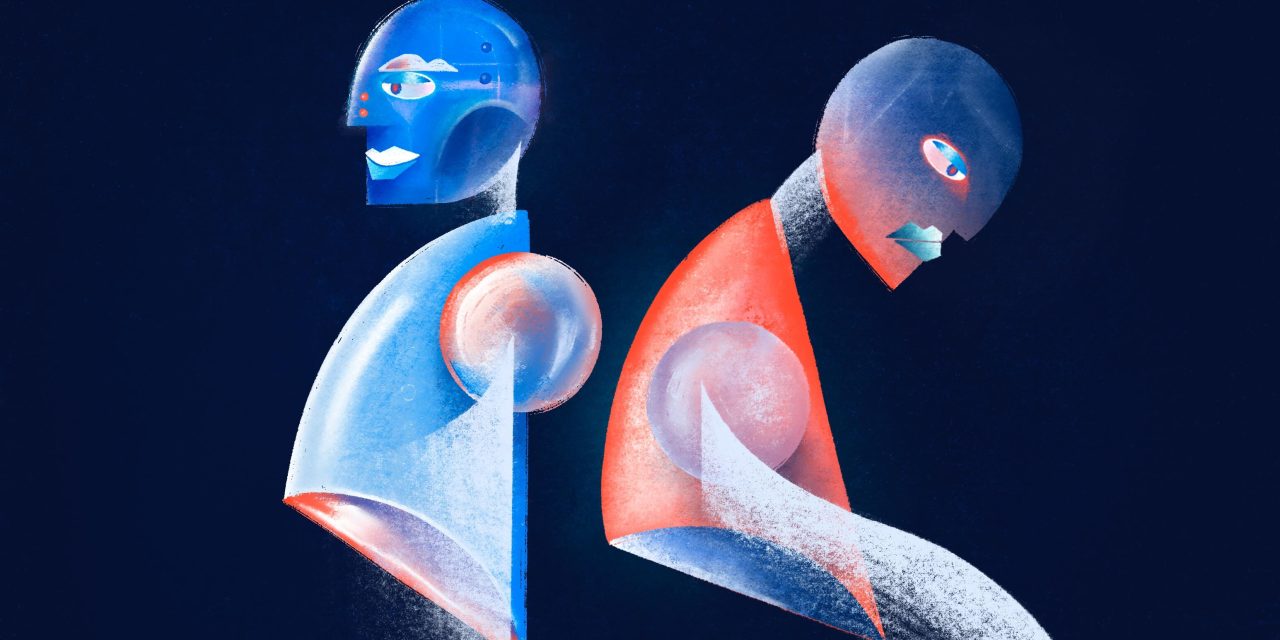 Artificial intelligence has pervaded advertising as the industry's shiniest new fascination. While agencies aren't quite sure what form AI will take at their companies and clients are even more hesitant given AI's black box nature, it hasn't stopped agencies from pitching AI-powered services.
"It adds a sheen or polish on your capabilities as an agency," said Annmarie Turpin, chief technology officer for Ocean Media's analytics team. Meaning, as AI becomes the industry's trending topic, AI-powered services could be a big draw for new clients.
One of said services is what's known as "digital twinning," an AI-driven or virtual simulation of a real life activity, which has been gaining steam as an AI offering over the last two years.
WTF is digital twinning?
By definition, digital twinning is a virtual simulation of a real life system of physical objects that uses machine learning to help with decision making. To put it in layman terms, digital twinning is the replication of a real-world object into the digital space, according to six agency executives Digiday spoke with.
"Digital twinning, from our standpoint, looks like: How do you take an experience that might be tied to a specific location [and make it virtually accessible]," said Brian Hutchinson, vp of disruptive technology and innovation at The Mars Agency.
It works by incorporating real-time data feeds into the system, which enable continuous monitoring, analysis and simulation of alternative scenarios, per Brian Yamada, chief innovation officer at VMLY&R.
What's an example of digital twinning?
To give a real-life example of digital twinning, The Mars Agency has leveraged this technology for the last two years, working with Mars candy brand M&Ms chocolates and its Sweet Suite music experience.
In real life, the candy brand has a physical presence at music festivals, including the Stagecoach Festival in California, iHeartRadio Music Festival in Las Vegas or the Governors Ball in New York. But for those not in attendance, The Mars Agency created a digital twin, "where you can go through a very similar type of experience and then some using your mobile device," said Hutchinson.
Success here is measured using digital predictive models to see what might occur in real life, which is everything from website clicks to foot traffic.
What is digital twinning used for?
For advertisers, there are two main use cases for digital twinning. The first is from an AI-predictive perspective, in which an advertiser can virtually create an ad environment ahead of a physical, real-life ad concept to give clients a better sense of what to expect. Think of it like an advertising safety net, where an ad campaign can be replicated virtually before committing resources — and ad dollars — to it.
"I could literally simulate all the levers that a client would have to pull in order to make a successful media launch in that market," said Mark Singer, U.S. CMO at Deloitte Digital.
The second is from an augmented reality perspective. Here, marketers virtually duplicate a physical activation or pop up, expanding the audience reach beyond the original, in-real-life activation. The metaverse offers an example of this, per Hutchinson, who said digital twinning gained popularity with the rise of augmented reality within the past three years.
"When we saw a lot of the hype cycle of the metaverse and brands participating in that, and we saw a number of digital twins that occurred there, that's when we really started to see it increase dramatically," he said.
What's the future of digital twinning?
According to agency executives, digital twinning is used in industrial applications today, simulating power plants, factories, cities or even the entire planet, said Yamada.
As technology becomes more accessible, agency executives say they expect to see digital twinning continue to rise in popularity across the industry. As Hutchinson puts it, "Brands like it because the storytelling that can be done can bring their packaging – their ecommerce packaging, their displays, their signage, their print ads, their connected TV ads — all of it can come to life in a new way that can do that additional storytelling."