Exclusive: Coty launches employee-focused metaverse space Coty Campus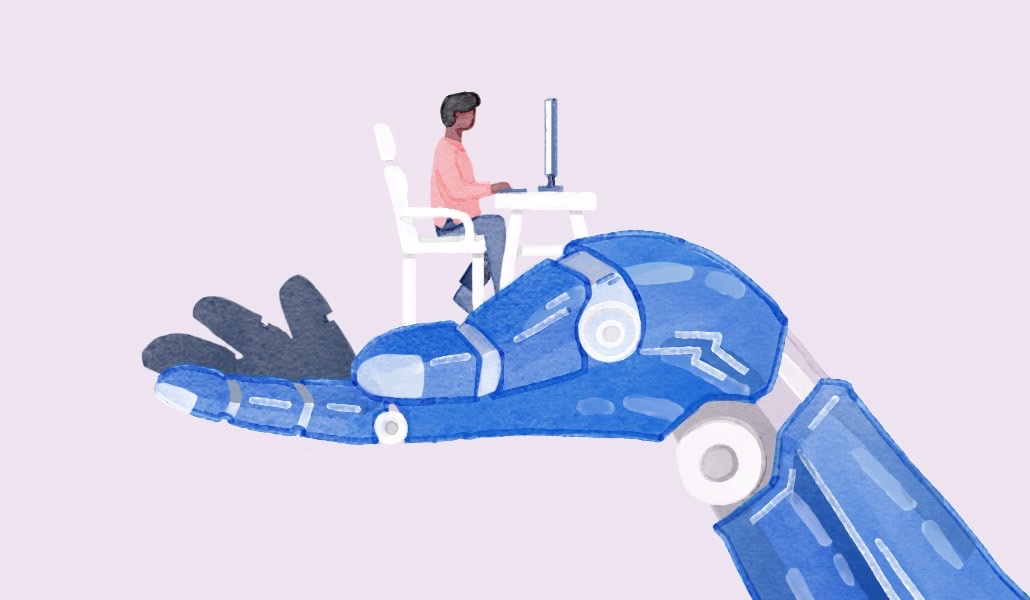 This article was first published by WorkLife sibling Glossy.
Built as a gamified training place for its workforce, the Coty Campus is a first-of-its-kind experience for a beauty company. Launching in the fall, it's intended to transform relationship-building and collaboration among Coty's 11,000 global staff members. 
International cosmetics company Coty hasn't shied away from the metaverse; it's already focusing on AR, VR and digital spaces, Shanna Weinblatt, senior director of innovation, said on the Innovation Storytellers podcast. Now, its new launch, the Coty Campus, is set to make it easier for its staff to connect globally, receive digital training and upskill, all within the digital environment. Coty produces fashion-linked beauty brands Jil Sander and Gucci Beauty, as well as celebrity lines like Kylie Cosmetics and SKKN By Kim, and mass brands including Cover Girl.
"To create forward-thinking products and experiences with people at the heart, our associates must be equipped with technological knowledge to push the boundaries of innovation," said Jean-Denis Mariani, Coty's chief digital officer. "By building Coty Campus, we aim to create an educational opportunity for our global workforce to learn about the transformative technology of 3D spaces." Coty declined to disclose the investment into the project. Coty is headquartered in Amsterdam, with its two largest hubs located in New York and Paris. Additional Coty locations include London, Shanghai and Monaco.
Current experiments with workplaces in the metaverse have not been particularly successful. Users of Meta's Horizon platform plummeted to 200,000 in February from the initial 300,000 last February — the company is now planning to use it to cater to a younger audience, versus employees. But Mariani assured that Campus is tailored to the Coty staff and, therefore, will catch on.
Mariani said Coty Campus is another step in the company's digitalization strategy it announced in 2021, as well as a push to upskill its associates in learning about the metaverse. In addition, it's a tool to test and learn, as the company aims to pioneer and build innovative, engaging brand marketing activations in the future. According to Coty, the Coty Campus will not replace other internal channels and will be accessible through existing internal channels.
The Campus, created through a partnership with metaverse platform Spatial, will be a 3D environment where employees can use tools to communicate internally through text and vocal chat discussions. They can also do screen and file sharing, and express their personality through customizable avatars. Spatial was used in March to create interoperable brand experiences during Decentraland's Metaverse Fashion Week and has been lauded as the more high-fidelity experience platform, compared to Decentraland.
The Campus also focuses on training through gamification. It offers a phygital reward system, based on item collection, location exploration and quest fulfillment. "The Coty Campus experience first aims to upskill our global workforce in web3 and metaverse knowledge, bridging the gap between new marketing opportunities and a new way of working," said Mariani.
To develop Coty Campus, Coty's 2-year-old Innovation and Beauty Technology Team partnered with a cross-functional task force to understand the needs of teams across the organization. This year, the team conducted a first round of testing to enhance global connection and collaboration, as well as facilitate ongoing training, recruiting and onboarding. It is now building out capabilities accordingly.
"Like most global organizations, at Coty, our cross-functional teams spend most of their days working virtually with colleagues in different countries around the world," said Mariani. "A metaverse like Coty Campus can provide a virtual space to help improve collaboration, strengthen community, and enhance training and education. The Campus will offer employees access to on-demand, collaborative possibilities they never had before."
Coty reported its revenue for the first quarter of fiscal 2023 in February, showing an increase of 1% to $1.39 billion, up from $1.37 billion in the same period of fiscal 2022.