Should you keep it a secret from bosses and clients that you use ChatGPT?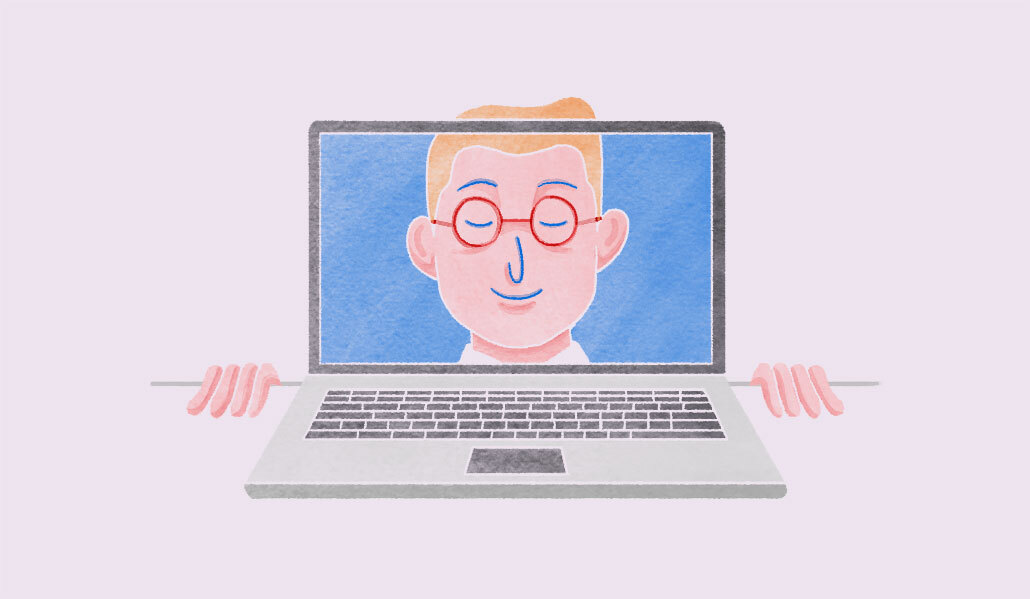 The usefulness of AI chatbot ChatGPT as a workplace tool that improves efficiency has become globally renowned, yet some are beginning to worry that it comes with certain trade-offs.
The artificial intelligence chatbot, developed by OpenAI, supplies detailed responses and articulate answers to a wide range of questions across multiple areas of knowledge, enabling workers to shortcut or fast-forward certain tasks.
While many bosses have embraced the use of the app among their workforces, others may be more mercenary about how their staff use it. For instance, if bosses find out work is being completed faster, will they simply pile more on?
A recent survey from anonymous workplace community app Fishbowl, found that 43% of the 11,793 professionals that responded on its app, have used AI tools, including ChatGPT, for work-related tasks. Somewhat tellingly, of that, nearly 70% are doing so without their boss' knowledge.
Meanwhile, freelancers – who might use ChatGPI for anything from writing social media copy to brainstorming topic ideas – may also find themselves in tricky conversations if clients insist they account for their use of ChatGPT in their pricing.
Some are already seeing signs of this.
What freelancers are worried about
A content and communications freelancer who does work for tech companies and agreed to be quoted with the alias Greg, said that he's seeing people make the case that freelancers need to reduce their fees as ChatGPT can provide the first draft for a document, create templates, social media posts and more.
"I use ChatGPT a lot, and I think it's making my work much better because it gives me a starting point, but clients don't care so much about that, for them it's: how do I use ChatGPT internally to reduce vendor costs?" said Greg.
Amid the economic uncertainty, it is one way that businesses might consider cutting costs if they think they can in-house more tasks or projects using ChatGPT. However, those who are more familiar with this new tool understand that it's not something from which you can just copy and paste.
"If I was a freelancer, I wouldn't expect to give a discount to a client because I'm using Adobe Premiere to edit my stuff as opposed to tape-to-tape linear editing," said Lavigne. "No way. You're just using the tools to make the best possible stuff you can."
For Greg, the less you tell a client about your process, the better. "Everyone's trying to be efficient, but there are ones who could use it against you," he said.
"I'm not screaming it from the rooftops. I only mention it casually that I use [ChatGPT], if they really want to know."
Part of the issue may just be the newness of it, and a difference in opinion across generations about how much to rely on AI in jobs.
Joël Kai Lenz, a freelance corporate writer based in London, said he uses ChatGPT five to 10 times a day to better understand how search engines look for information. He can use the answers he gets to build FAQs, short paragraphs or even blog articles.
"I tell clients only if the topic comes up," said Kai Lenz. "Some of them don't want me to use it. They're boomers and worry that Terminator would happen in real life. Overall, I'm not screaming it from the rooftops. I only mention it casually that I use it, if they really want to know."
One of his clients already told him to change his pricing if he was using ChatGPT. However, after a little explanation that he is still editing and doing research for the articles, they better understood the situation. After that, "they didn't bother to ask anymore."
When bosses encourage it
Many bosses are all in on their staff using ChatGPT.
Lanny Geffen, director of customer experience and head of strategy at FUSE Marketing Group, recently sent a company-wide email encouraging employees to take advantage of ChatGPT.
"It's been in the news a lot but you may not all be familiar with it yet, so I am excited to share with you a new tool that can help us take our creative advertising work to the next level – ChatGPT," wrote Geffen. "Let's discuss how we can start incorporating ChatGPT into our workflow and how we can best utilize its capabilities."
"It frees up time to do more of the creative stuff and high-level stuff. That's what I hope as a leader in general. I hope people are willing to play around with it and see."
Video marketing company Wistia is also encouraging its employees to use ChatGPT. "One of our employees said she is afraid, like is it going to take her job," said Chris Savage, co-founder and CEO of Wistia. "But it's like no, it frees up time to do more of the creative stuff and high-level stuff. That's what I hope as a leader in general. I hope people are willing to play around with it and see."
Does that mean your boss will expect more from you if they know you're reducing the amount of time it takes for tasks? In some cases, perhaps. Savage says that it depends on the company culture. At Wistia, they avoid micromanaging and focus on what the final output is. If someone wanted to spend the extra time that using ChatGPT opened up for them to do laundry or things around the house while working remotely, then that is their prerogative. However, it comes down to career growth.
"It's always finding bigger opportunities for the organization you're in and tackling them," said Savage. "If you're not using your extra time to do that, you can be totally happy with where you are, but there are folks who will take the leverage of time and more productivity onto a higher growth ramp."
Chris Lavigne, head of production at Wistia, said the only pressure he feels to produce more work, since he started using ChatGPT, is the kind he puts on himself, it doesn't come directly from his bosses. "We are celebrating trying new stuff," he said.
Savage recommends other company leaders also encourage their employees to use ChatGPT. "New technology usually starts out really expensive so it's out of reach for most people," said Savage. "That means people who can afford it take advantage of it, and everybody else is left wondering what it is. This is interesting because it is free by default. It can level the playing field in a way other new tech doesn't."
Tariq Rauf, CEO and founder of Qatalog, a company that uses AI to create custom productivity software, said that while the company doesn't actively encourage its employees to use ChatGPT, it occurred naturally as a result because of the industry they're in.
"We're building software tools powered by AI and we had lots of internal discussions about how AI is going to fundamentally change the nature of knowledge work, long before ChatGPT was released," said Rauf. "When it launched, lots of people were curious to try it and they started sharing their experiments and experiences, which got more of the team interested."