Talent
// March 10, 2023 ■ 5 min read
How fragmentation has changed hiring in social media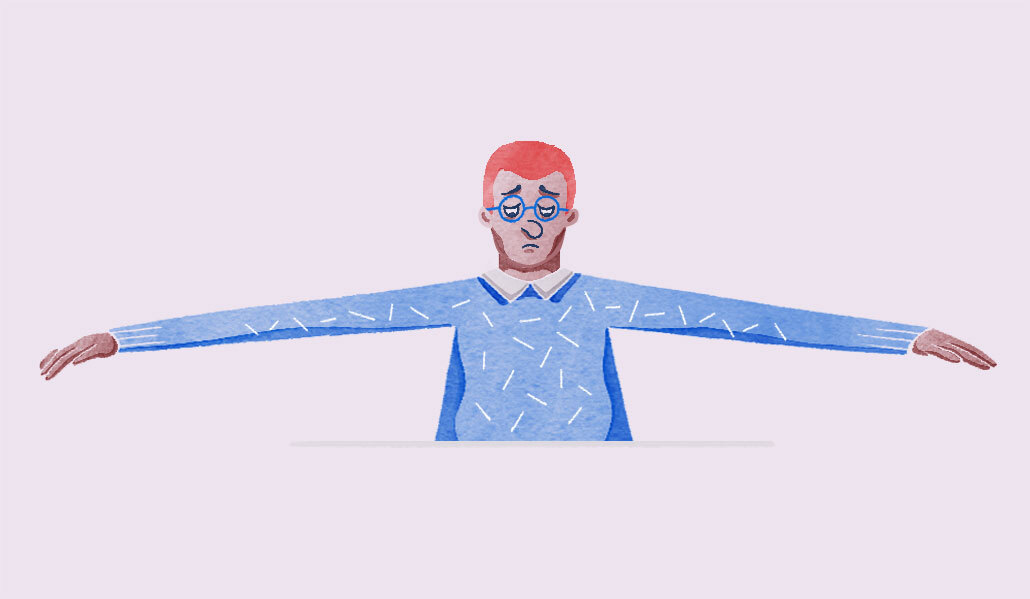 This story is part of an eight-article editorial series from WorkLife Sibling Digiday that explores the ramifications of a fragmented social marketplace. More from the series →
When Sara Wildman first started as a social media manager at California-based public relations firm Segal Communications in summer 2020, she was tasked with creating a social media plan for a single client across Instagram, Facebook, LinkedIn and Twitter. Mostly, the client needed two to three still images per week across those channels. Soon, those needs grew from a single client to four clients and then six.
"I quickly realized I needed to set systems and protocols into place and build a team to keep up with the ever-growing demands," Wildman said in an email. Her agency has worked with the likes of Shane Co. jewelry company, Nurx birth control and Johnny Doughnuts.
For the 28-year-old social media manager, those demands weren't just limited to creating social media best practices. They also included maintaining brand social media channels, monitoring community engagement and keeping a constant flow of content for each brand handle — all of which have become more difficult to keep up with in an increasingly fragmented social media landscape.
"The social media landscape has changed drastically in the last five years, especially from a brand perspective," Wildman said. "In my opinion, we've lost the simplicity there once was [on social]."
To keep up with the content creation, the social media manager has hired a contractor and one full-time staff member to shoot and edit content, allowing Wildman to "get out of the weeds to focus on marketing our agency for potential new business."
Wildman's posting schedule has grown from that two to three still images per week standard across Instagram, Facebook, LinkedIn and Twitter three years ago to two to three pieces of video content across those platforms in addition to one to two posts per week on TikTok or Reels — given the short-form video boom.
For Wildman and many other social media managers, the social media landscape explosion has expanded their roles beyond posting relatable images and witty copy to Facebook, Instagram and Twitter, to creating a uniform brand identity across a multitude of social media platforms with a constant flow of content and data analysis.
Social media has largely been embraced as digital advertising's guiding star, making it integral at every stage of an agency's digital marketing and advertising workflow, executives say. That comes as people spend more time on social media (an average of two hours and 28 minutes per day, according to Hootsuite social media management platform), and marketers are projected to spend more than $71 billion to get in front of them this year, per reporting from eMarketer. In other words, social media teams have a lot to manage.
"The current multichannel landscape is one of the key challenges brands face when establishing a solid digital presence," Maira Genovese, founder and president of MG Empower digital marketing agency, said in an email.
Not only, Genovese added, because the social media platforms themselves are constantly evolving, like Instagram's introduction of Reels or Reddit's improved ad infrastructure. But also because of the uptick in new platforms launching with their own unique product features, like BeReal's dual camera feature or TikTok's scrolling short-form videos.
"[This] dynamic forces marketer and marketing agencies to adapt to a more integrated way of working, flexible to platforms' and consumers' behavioral changes," Genovese said.
The new social media resume
According to the eight agency executives Digiday spoke with for this story, there's no one way to hire, staff and train in-house social media teams. That's especially true in a fragmented social media landscape.
"As the world of social and digital changes on quite literally on a daily basis, what hasn't caught up are agency contracts and agency models," said Courtney Berry, managing director at digital agency Barbarian. "What we have found is that we need to be a lot more flexible and fluid for our clients."
These contracts historically have been based on deliverables, skillsets and profiles, per Berry. Now, they need to be more responsive, as the platforms are constantly changing their product offerings while audiences fluctuate in how they use each platform.
To do so, Barbarian recently created an in-house collective of creators who can keep up with the speed of change on social media and pivot accordingly over time.
Similarly, Beekman Social agency doubled in size last year, adopting a mix of 45 full-time staffers and long-term freelancers for the sake of flexibility, according to Jeffrey Tousey, the agency's founder and CEO.
With the rise of video-first platforms, and thus, video-first strategies, influencer marketing agency Billion Dollar Boy is training all staffers to be savvy with both video shooting and editing.
"We're seeing that clients are requesting more and more video content than ever before. So this is a major investment for us," Edward East, founder of Billion Dollar Boy, said, referring to the rise of TikTok and its competitors, like Instagram Reels and YouTube Shorts.
Meanwhile, rather than hiring one person per platform, like a chief TikTok officer or Meta strategists, MG Empower digital agency hires based on an applicant's knowledge of current platforms and their ability to evolve in the same way social media platforms do.
"Rather than headcounts organized per platform, we organize our business based on core expertise," Genovese of MG Empower, said in an email. "We understand the best way to thrive in such a multifaceted digital world is by activating multidisciplinary teams in an integrated way."
The future of social is…
The future of social media management is complicated, experts say. With fragmentation, some agencies will look to hire general practitioners who are platform agnostic with general knowledge of each platform, while others will seek out specialists who work platform by platform.
"Inevitably, we lean into people's strengths and try and make sure we've got a solid baseline of knowledge and then some degree of specialization," Brendan Gahan, chief social officer at Mekanism, said in an email. "This can be at the strategy level, platform and/or content creation level."
However, experts say the future of social media management is embedded in every aspect of digital advertising. That's everything from creative and content creation to media planning and data analysis.
"In the early stages of social media, strategists used to throw ideas at a wall and hope something was going to stick and perform well," said Beekman Social's Tousey. "Nowadays, the best strategists have holistic skill sets that allows them to take on a strategy considering the overall digital ecosystem for a brand."