Talent
// February 1, 2023 ■ 5 min read
Gen Zers are fueling 'gap career' trend — but how will that affect career development?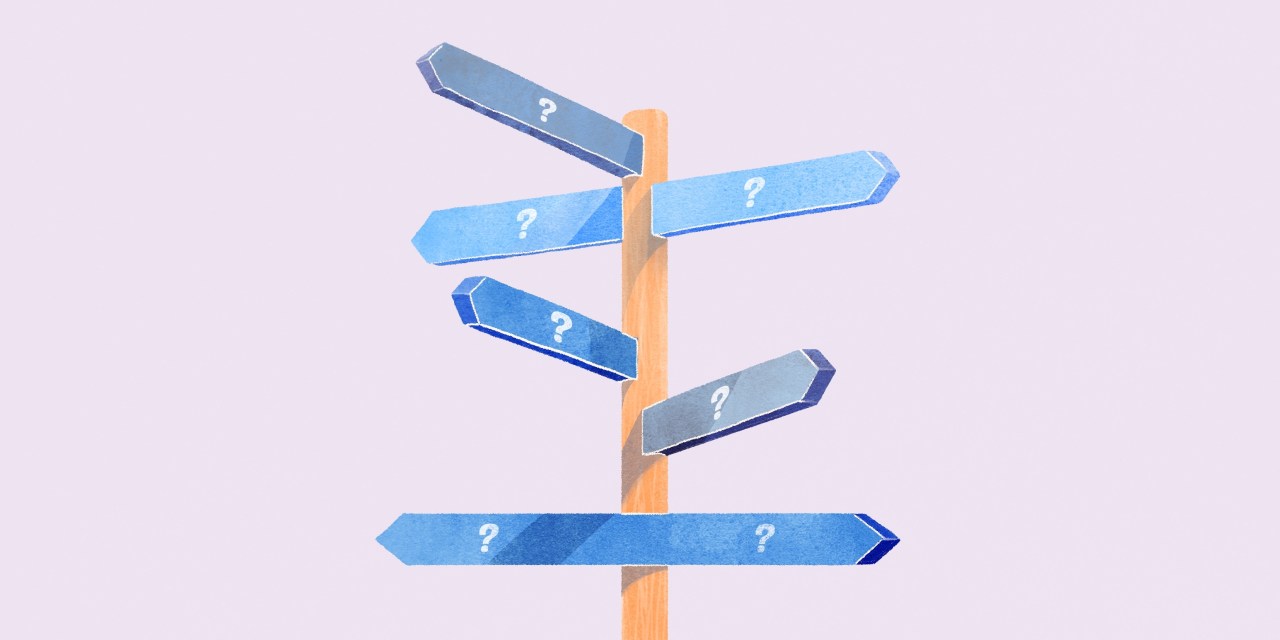 Most people have heard of, if not taken, a "gap year" — a term that typically refers to 12 months between high school and higher education, when textbooks are swapped for low-paid jobs to fund exciting and life-enhancing adventures in distant destinations. But now there is a new twist: "Gap careers" are on the rise, especially for Gen Zers, a new study suggests.
Like gap years, gap careers tend to feature extended travel experiences in far-flung places. They also involve learning things that enrich people's careers and can mean, for some, starting a business. The main difference between the two is timing: Gap years are taken before the first meaningful step on a career path, while gap careers happen — as one might guess — between jobs. So will a career break for sun, snow, sand, sea and skills put someone at a disadvantage when they want to return to work?
Almost half (47%) of U.K. Gen Zers have taken a career gap of six months or more, according to research commissioned by ethical hiring organization Applied and social enterprise Women Returners. On average, one-third of all U.K. workers have had a gap career. Further, those aged between 18 and 24 years old were four times more likely to take career gaps to travel compared with workers aged between 45 and 54 years old.
The research, undertaken as part of a campaign aiming to end the stigma surrounding career breaks, indicated how perceptions around the role of work were evolving among younger generations.
The results revealed that young people no longer view personal development as limited to traditional gap years. Instead, many are seeking to thread new opportunities into their working lives. However, given that resume holes are still considered suspicious by many prospective employers, is a gap career a good idea?
"Over the past three years, work attitudes and behaviors have shifted dramatically," said Khyati Sundaram, CEO of Applied. "From increased flexibility to increased emphasis on employee well-being, companies have begun to reassess workplace norms, yet career-gap stigma remains."
Enhancing existing skills
Sundaram argued it was outdated for hiring managers to think of gaps in employment negatively. She said this attitude perpetuated the "skills-fade myth" and added, "Our research shows that for many Gen Z workers, these 'gaps' have become a bridge to enhance existing skills or to learn a whole new set of skills."
The London-based Applied CEO pointed out that 67% of Gen Zers were confident they gained new skills or augmented their existing attributes during their gap careers.
Sundaram urged human resources professionals and recruiters to change their mindsets and move with the times. "By removing start and end dates from previous roles on curricula vitae [or resumes] and using skills-based assessments, employers can focus on whether candidates have the skills needed to succeed in specific roles," she said.
Gemma Davies, head of people at Ogilvy UK, agreed with this notion. "Throughout generations, we have seen a rise in gap careers [partly due to an] increase in the opportunities available to people — whether travel, studying, starting a business or working on passion projects," she said.
"From increased flexibility to increased emphasis on employee well-being, companies have begun to reassess workplace norms, yet career-gap stigma remains."
Whether referred to as passion projects, side hustles or something else — these side projects were on the rise for younger workers and could "result in career gaps," Davies stated. Her insight was supported by recent Microsoft research that found 77% of global Gen Z workers were more likely to stay at their current company longer if given the flexibility to pursue side projects or businesses for additional income.
Charlie Rogers, a 24-year-old future-of-work consultant for Alibra Consulting in the U.K., among other roles, said "side hustles are booming" and he said he expects more Gen Zers to establish businesses in their gap careers. He has already set up various companies.
Worthwhile investment
Rogers offered advice for others pondering starting a business. "As long as they're driven not by the allure of fame or income, but by a love of problem-solving, they'll find the experience rewarding," he said. He added that even if things don't go to plan and they return to employment, it should not be deemed a failure. "The lessons learned are more often worth the time and money invested," he said.
This attitude chimed with Ogilvy UK's Davies. She said that whether or not the businesses succeed should be a moot point for potential employers of these business owners. "These experiences can help individuals nurture creativity and develop broader skills businesses can tap into when they re-enter the workforce," she said.
When thinking about how candidates might stand out, Davies added, "We want people with different experiences who look at challenges and potential solutions from different perspectives, and those who have had a career gap often fit this bill."
Janine Blacksley, director of Walters People in the U.K., which is part of recruitment firm Robert Walters, concurred that "Gen Zers are certainly ripping up the rule book" regarding job applications. Despite — or perhaps because of — limited experience, this cohort has "abandoned the conventional CV."
Blacksley said they had replaced "traditional credentials with proof of engagement on social media platforms like TikTok, LinkedIn and Instagram, or showcasing their entrepreneurial nature via their side hustles and hobbies such as running an online shop on Depop or DJing videos."
Discussing the supposed taboo of a blank period between roles on a resume, Davies said she believes attitudes are transforming. Or at least progressive employers have realized that a more open-minded approach would likely reap rewards. "Gap careers are becoming increasingly normalized," she said.
"People should feel they can be honest about any time they have spent away from a traditional job, safe in the knowledge that they will be recognized for the learning and skills that they may have gained during this time," Davies added. She conceded, though, that this view is "not shared by all employers or industries."
But that attitude is foolish, according to Libby Vincent, founder of Hodology and an advisor to female CEOs. "I'm Gen X, I have taken two career gaps, and they've been game-changers," she said.
Vincent offered a final tip to employees: "Don't let anyone convince you that taking a career break is insurmountable," she said. "I want to see more people stepping into their second — or third, or fourth — chapter."