Talent
// July 8, 2022 ■ 4 min read
Why Burger King staffer's 'goodie bag' for 27 years of service, shows employee rewards schemes need work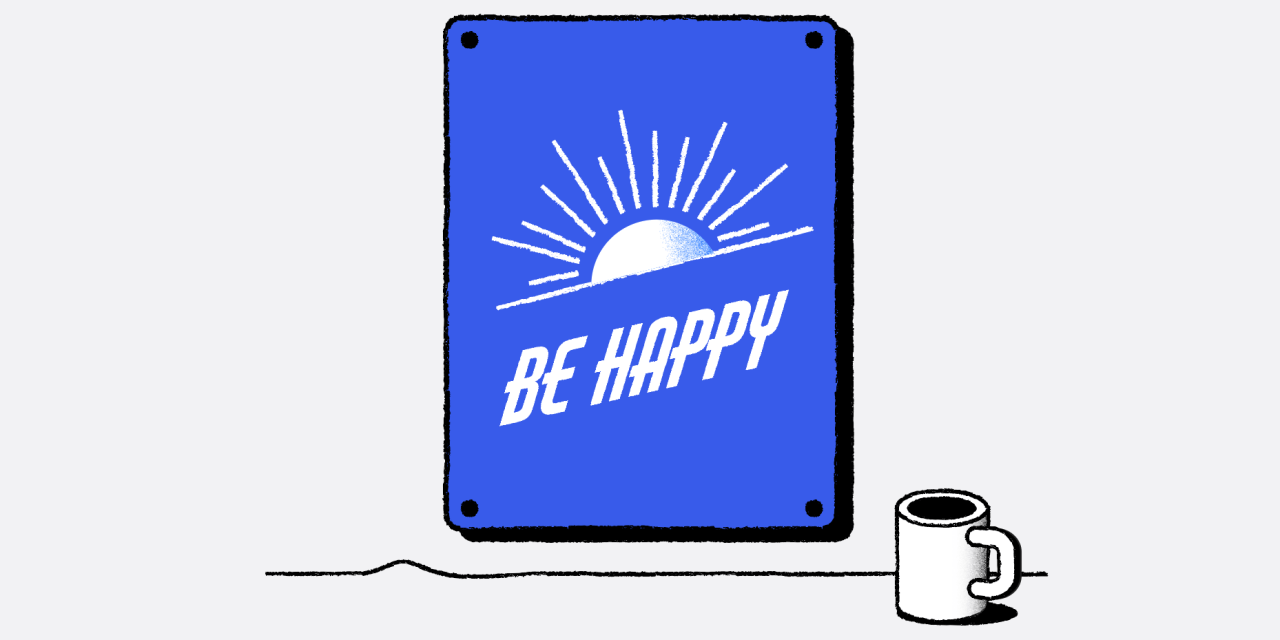 Ivy Liu
Kevin Ford hasn't missed a day of work in 27 years. He shows up every day at the McCarran International Airport Burger King in Las Vegas, beginning his shift as a cashier and ending it as a cook. This year, on his work anniversary, his managers gave him a drawstring backpack stuffed with a movie ticket, a Starbucks cup and candy, a lanyard, and a couple of pens.
The 54-year-old posted a video of himself opening the gift on TikTok at the end of June and expressed his pure gratitude to his employer.
"It's good to show their appreciation for loyalty and for all you've done for the company," he said in the video. "This is my award for work for 27 years. Thank you guys."
Little did he know that would spark a swell of over $350,000 in donations from over 12,000 well-wishers on GoFundMe. His daughters originally set up the donation page to raise $200 for him to visit his grandchildren who he hasn't seen in over four years, but after the TikTok video, the support poured in. He was reunited with his grandchildren on an episode of "The Today Show," which aired on June 28. Burger King did not react to the video and did not respond to WorkLife for comment.
A happy ending for Ford. And yet, his video prompted outrage on social media, as people aired their astonishment that such a loyal employee was given such a paltry gift by his employer. And it spotlighted the fact that employee recognition remains woefully low in some industries.
GoFundMe donors left comments for Ford, including: "Wish Burger King did more for employees like you for showing dedication and work ethics," and "It's so sad to see that companies don't reward long-term workers anymore." Others even suggested he should be given a minority stake at that franchise location.
It's a different story in the corporate world, where employers are working much harder to reward employees to retain talent. Many have begun offering up increasingly extreme ways to recognize a job well done, including offering experiential rewards like giraffe feeding, helicopter rides, bungee jumping and Disneyland trips. New platforms also help with recognition, like Blueboard, a rewards and recognition platform that provides experiences that their clients' employees can choose from, and Caroo, which offers gifts and rewards from client partner brands that aim to make meaningful changes.
"Meaningful rewards and recognition programs create ongoing employee engagement — which is critically important as our workplace economy continues to evolve as a result of the pandemic," Marina Hodges, an executive at Blackhawk Network, a loyalty program provider, told WorkLife in May. "It's no longer smart business for employers to gloss over the importance of making employees feel seen and appreciated."
A Society for Human Resource Management (SHRM) study found that most HR execs agree recognition can help create a positive workplace culture and organizations with recognition programs in place experience 28.6% lower frustration levels than those without. Elsewhere, HR tech provider Quantum Workplace found that when employees believe they will be recognized, they are nearly three times more likely to be highly engaged.
"Imagine when you get kudos from upper management, from the owner, from the CEO, and you get a promotion and all that intrinsic value, all that feel good, that's what keeps you at a company."
Mark Rogers, head of sales at Eleviant Tech, a digital transformation consultancy, believes that the lack of recognition for loyal employees is becoming a huge problem and a defining factor of the Great Resignation trend.
"It's more than just pay," Rogers told WorkLife. "[People] want more benefits, more programs, want to feel more inclusive, want more responsibility at work, more training and development so we can increase skills. We don't want to be siloed into these dead-end roles and jobs."
That, plus recognition, is what leads to retaining employees, Rogers stressed.
"Imagine when you get kudos from upper management, from the owner, from the CEO, and you get a promotion and all that intrinsic value, all that feel good, that's what keeps you at a company," said Rogers.
He believes culture is what ultimately keeps employees engaged and loyal to an organization, which works simultaneously alongside positive recognition at the workplace. When looking for a new job, the question then becomes: "Can I replace the culture at the next organization?," he added.
"The more you show value, the more you show caring, the more you show value in employees, the more they're going to stick around and the less turnover you're going to have," said Rogers.
It's a win-win for both employers and employees. SHRM's Organizational and Employee Resilience report showed that organizations that have recorded higher worker productivity than before the pandemic were also likely to be among those that have rewarded employees for "thinking outside of the box."
Aside from recognition, Rogers encourages employers to also provide a clear path for employees, especially those who are there for many years.
"[People] are starting to take the power back into their own hands and saying we want to be valued, we want a defined career path, we want to develop our skills, and be appreciated for the contributions we bring to the organization," said Rogers. "Loyalty says look we can rely on this guy, this guy's dependable."