Spaces
// June 13, 2023 ■ 3 min read
Companies look to bring offices closer to homes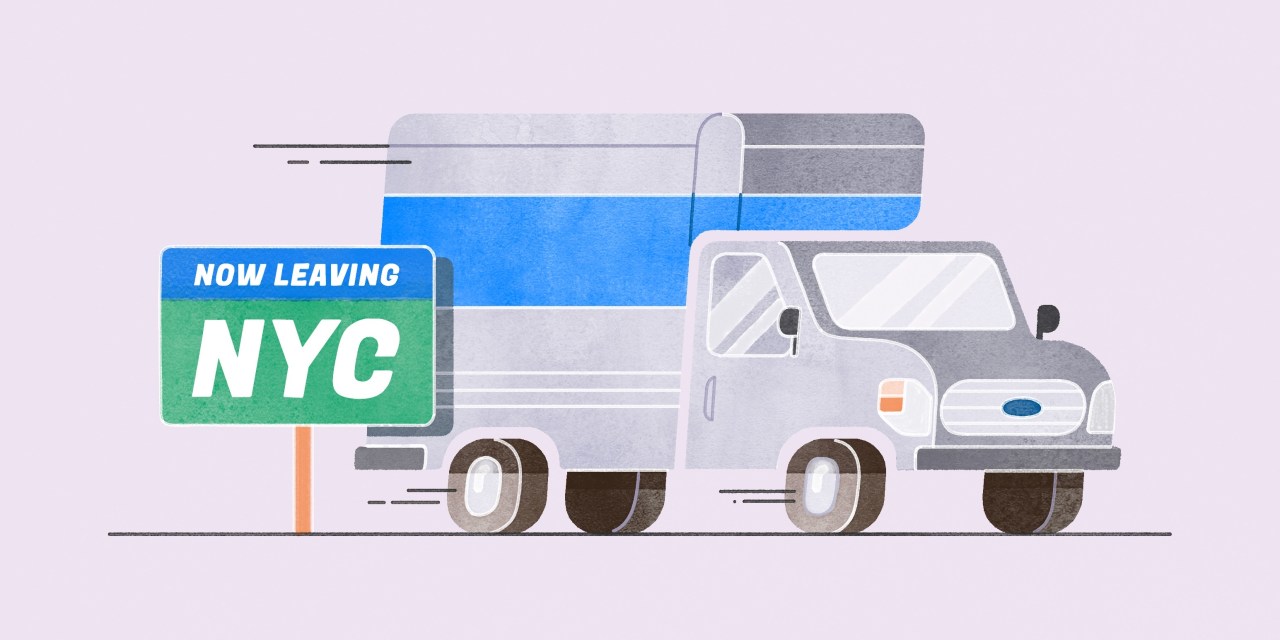 Creating the ideal office space to lure workers back while enhancing productivity and collaboration remains a challenge for many companies in a post-pandemic environment. Some have revamped current spaces to look and feel more homey, leaning on "resimercial" design, or blending aspects of the office and home into the same environment.
Others are moving their offices closer to homes, hoping that leaving stale corporate districts and moving into more residential surroundings can potentially enhance employees' experiences returning to work.
STUDIO V, an NYC-based architecture firm, is moving its operations from an office space in Midtown Manhattan to a three-story mixed-use residential space in the NoMad neighborhood this summer.
The company bought the building and is completely renovating it into a new workspace reminiscent of founder Jay Valogra's own loft nearby. It will have few individual desks and more space for gathering and collaborating, including a library, two kitchens and outside garden area. The new community and location however will likely be most attractive to the firm's 26 employees, Valogra said.
"It's less about being in a residential building, but super critical to be adjacent to other things that make going to work cool," said Lenny Beaudoin, executive managing director and global lead for workplace strategy at real estate firm CBRE.
"It's less about being in a residential building, but super critical to be adjacent to other things that make going to work cool."
The pandemic and remote work caused many people to spend more time close to home rather than working in busy city centers. Even with coworking spaces, those most utilized during the pandemic were in more residential neighborhoods, while those less frequently visited were in more "sleepy, central business districts," Beaudoin said.
All of this coincided with a heightened emphasis on work-life balance, and made workers rethink how they let their working hours eat into their personal time.
"We are seeing some office space moving to where people are," Steven Paynter, a principal at Gensler, said.
"We are seeing some office space moving to where people are."
Commutes are still a major concern for employers and employees undergoing current return to office plans. More traditional corporate buildings near primary transit are still leasing well, along with those in mixed-use neighborhoods near housing, Paynter said.
Mixed-use neighborhoods offer a number of benefits like greater walkability and proximity to housing, retail and restaurants.
Such spaces are typically more vibrant, which is "one of the things that we think is really critical in the future of office space and office planning," Beaudoin of CBRE said.
"Creating a vibrant experience is critical for sustainable use in places and I think mixing residential, office and retail together creates a much more vibrant and rich experience," he said.
Another component companies are paying greater attention to is building quality. Companies are "sometimes taking a lot less space, but definitely taking high-quality space," Paynter said.
STUDIO Vs new space will be roughly the same square footage as its previous office following the renovation, and the top floor will stay residential. It's slated to open in August. The firm will be able to help pay for the building by renting out two apartments at the top — one with three bedrooms, the other with four, Valgora said.
If the company grows, that residential space can be converted into more working space for a larger team, he said.
"They're changing their calculus for the kind of space they are looking for," Beaudoin said.
At the same time that some offices are moving into neighborhoods, some former office spaces are becoming more residential.
Some localities like Washington, D.C. are incentivizing developers with tax breaks on projects converting vacant commercial office space left behind during the pandemic into residential buildings for apartments and other housing.
The goal is to offer more housing and revitalize the downtown area after the pandemic and work-from-home movement drove many people to spend more of their time elsewhere.
Only a fraction of vacant office buildings have layouts making them good candidates for conversion to a residential building though, Paynter added.