How mentorships have evolved in the age of remote work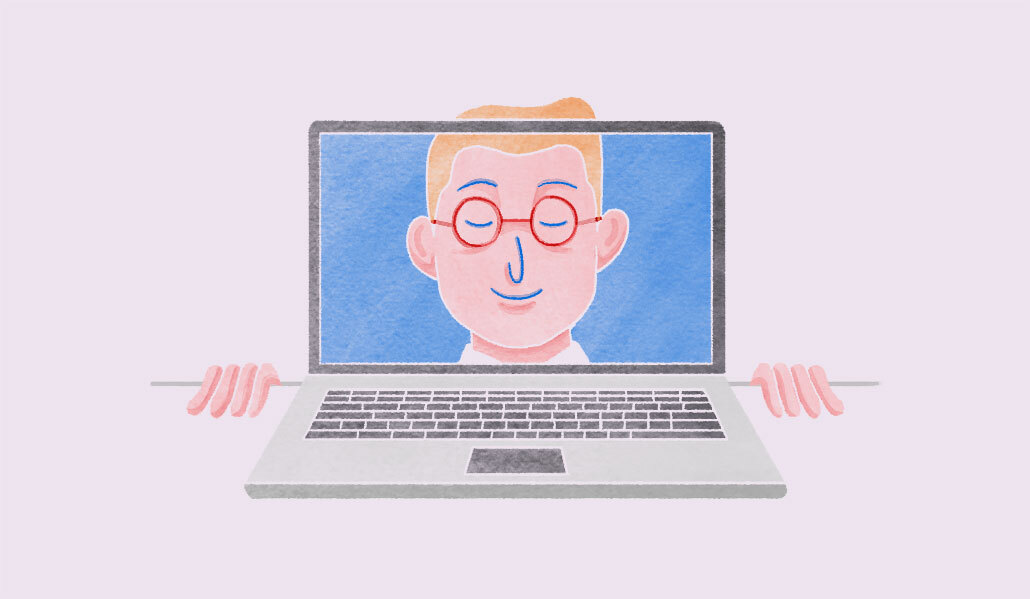 Mentorships have always been about more experienced professionals taking newcomers under their wing, sharing their experience and wisdom on everything from small workplace obstacles to long-term career development.
But like so many other things, the pandemic and the rise of remote work upended the concept and practice of mentorship. Might seem a bit strange mentoring someone by Zoom, after all. Then again, the very nature of the way we work now necessarily informs conversations between mentors and mentees. After all, oftentimes members of Gen Z just starting out have never stepped foot in an office, leading many to struggle with acclimating to the working world.
With January being National Mentoring Month, companies are reflecting on how their programs have evolved — and yet, stayed true to their mission — as employees started working from everywhere.
The decentralized workplace means mentorship has taken on an even greater role, said Jen Snow, CTO in residence at A.Team, a members-only network that links up engineering, product, design and marketing professionals with companies like PepsiCo, Lyft and McGraw Hill.
At A.Team, micro-communities enabling individuals to come together around a shared interest, region, demographic or skill set have continued with the aid of tools like Zoom, Slack and Notion, as have guilds inspired by historical crafter guilds where more experienced individuals provide demonstrations and workshops and share tools and techniques with newer employees.
"Hybrid and remote work with curated online and in person events is a great way to connect with the next generation of young workers," Snow explained. "Meetings are more meaningful and shorter, [while] teams gather for collaboration and connection, which many young people feel is a better use of their time." Meanwhile, having founder and CEO Raphael Ouzan use a tool like Loom, enabling him to speak directly to the whole workforce about his vision, strategy, projects and plans, also helps younger employees feel more connected and informed, she added.
The marketing company Quad, which has worked with clients like Adidas, Chevrolet and General Mills, matches mentorship program participants based on where and how they report to work so meetings can happen in-person when possible, or online if one is fully remote, according to Jennifer Kent, evp and chief people and legal officer. "Those pairings create a natural opportunity for mentoring conversations, like office conduct or how to effectively engage others through a computer screen," she said.
"Our mentorship program is designed to meet employees where they're at right now — at home."
Regardless of location, such guidance continues to better acclimate newcomers to the working world, she added, "whether it be online, in an office environment, or even on a manufacturing floor."
"Our mentorship program is designed to meet employees where they're at right now — at home," said Zach Brewster, vp, director of talent experience at the ad agency EP+Co, which has worked with brands like Bojangles, LinkedIn and Netflix.
A program based in a virtual setting is tricky, Brewster admitted, but it can be done well by strategically pairing mentorship partners. At EP+Co, for example, participants are put together based on variables including personality assessments, areas of interest and a willingness to invest. And with diversity, equity and inclusion top of mind, a level playing field is essential. For example, a junior employee may be mentored by the agency's president, while anyone, regardless of job status, who wants to be a mentor is encouraged to do so.
Douglas Brundage, founder and CEO of the brand strategy and creative consultancy Kingsland, doesn't see Gen Z and working from home as incompatible but allows that mentorships outside an office setting can be challenging. "One simple way to expose a young person to what it's like to do a job is to have them physically shadow a person for a period of time," explained Brundage, whose shop has worked with Walmart, House of Suntory and TripAdvisor. "You can do this digitally, too, but it's not the same."
So, how do mentorships today get younger workers up to speed? To Brundage, it's about opening up new areas for guidance. For example, brand strategy, which he noted can be difficult to break into. That's why his firm so often focuses its mentorship efforts on young strategists, especially from underrepresented backgrounds.
Brundage said he usually works with one person every year on what he likes to call "the realities of the game," as he sees so many mentorship programs as too idealistic. "To win in this industry, you need grit and gumption, and this is what I try to impart: Learn every rule, then break the ones you don't agree with and back it up with data," he said. "Pull from perspectives outside of your own. Become hard to argue with, but calm and collected. It's the process and presentation that allow you to dominate in this industry, not your good ideas. Good ideas and hard work are the table stakes."
"Meetings are more meaningful and shorter, [while] teams gather for collaboration and connection, which many young people feel is a better use of their time."
At Doner, an ad agency that has worked with clients like Jeep, McDonald's and L.L. Bean, something it calls the Buddy System — where every new employee, remote or in-person, is assigned a more senior buddy to help extend their onboarding to the community — has continued, as have invitations to all new employees to join one of seven ERGs. Meantime, Doner's RISE program, centered on developing top talent and giving staff access to key leaders, puts together mentors and mentees both in-person and virtually, connecting participants across points from Detroit to L.A. to Connecticut. And, "Doner Live!," which began as an in-person "TV" show hosted by the agency's director of employee engagement Tom Anderson, became a leading point of connection during the pandemic, its streaming version keeping employees updated on key agency happenings.
"Imagine walking into the cafeteria, looking out at the sea of people and not knowing a single person," Anderson said. Whether an employee is remote or in-person, "that high school nightmare should never be repeated in the workplace."