How hybrid working has complicated mergers & acquisitions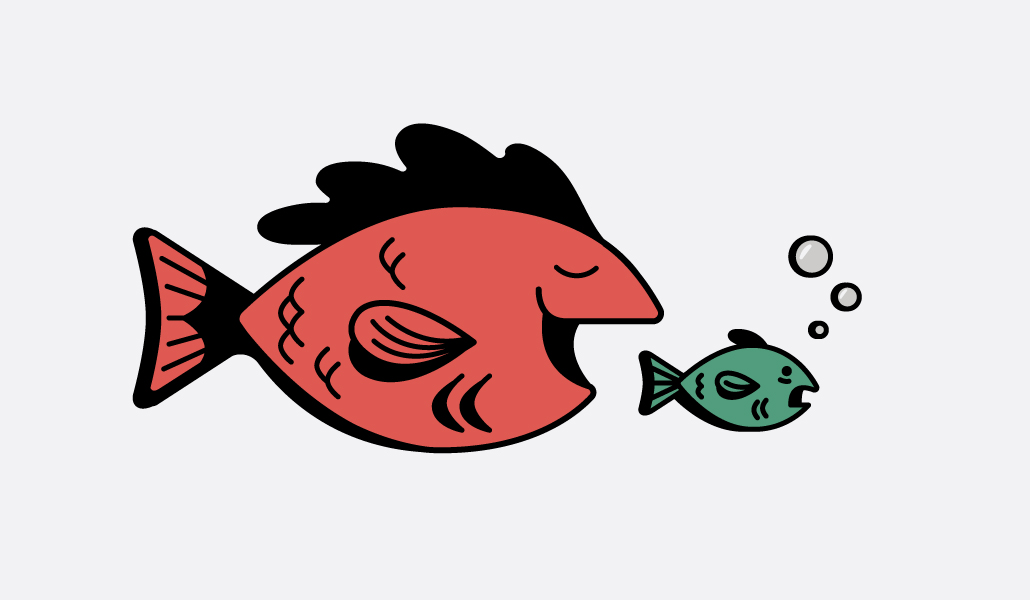 Ivy Liu
Up to 90% of business acquisitions don't achieve the expected value or benefits. The principal reason for this failure is that integrating groups is notoriously challenging – and even more so now, with many organizations shifting to hybrid working strategies.
Global deal-making activities hit a record $6 trillion last year. "From 1996 to 2016, the number of global M&As has almost doubled, rising from 24,709 valued at $1.2 trillion to 47,846 valued at $3.5 trillion," said Gonzalo Brujo, global CEO of brand consultancy Interbrand.
It's not hard to work out why so many mergers & acquisitions ventures fail to reach their intended results. "From pre-deal to post-merger, the path includes a million twists and turns and is strewn with unforeseen roadblocks, both internally and externally," said Brujo.
While employees are the most critical asset of most companies, they often get neglected in the excitement of an M&A – despite the fact merging two separate company cultures has long been regarded as one of the biggest challenges for any M&A.
A "misaligned culture" is most destructive and "can pose a serious threat to the success of mergers, holding back or even derailing growth plans," added Brujo.
M&A deals that make good business sense on a spreadsheet can become compromised if they fail to take into account the cultural integration, which can cause talent retention issues. And hybrid working has made things significantly more complex.
Hybrid headaches
The age-old M&A model typically involved the employees of one company leaving their offices, to join those of their new employer. But with today's hybrid and flexible working setups, that looks very different. And adds new complexity to the long-term challenge of successful cultural integration.
"When everyone is together in one place, it's much easier to build new relationships, to see and experience things first hand, and to encourage different departments to collaborate on shared challenges," said Brujo.
However, organic opportunities for new colleagues to connect are likely to be missed thanks to the move to hybrid working. "Business leaders need to be more intentional about how, where and why they are bringing people together – to foster that sense of togetherness," the Interbrand CEO advised. "Entities going through an M&A process need to surface the best of both worlds."
For example, this approach could include extending invitations to virtual or physical town hall meetings, training and development opportunities, and even things like expense systems. "In the hybrid context, it's important to ensure everyone has an opportunity to join the conversation and have a voice in progress," added Brujo.
Carl Uminski, CEO and co-founder of Somo, a global digital product agency acquired by Brazil-based tech firm CI&T in January, agreed that making the extra effort to understand how to integrate cultures of merging organizations is more valuable than ever.
"Taking time to see the positives of both [hybrid] operating models is important and ensuring one does not immediately take precedence over the other."
"An acquisition requires intimacy on a new level – you need to understand who people really are in-person, how their cultural direction aligns with your vision and what values they live by," he said.
Avoiding chaotic ways of working
Paradoxically, doing a M&A deal during the coronavirus crisis was not as restrictive as one might imagine, thanks to shorter but more frequent videoconferences. In fact, using technology efficiently helped keep everyone better connected. "Rather than flying around the world, it was much easier to book meetings online than it would have been before the pandemic, meaning we could get to know many more team members and see how our culture and values align," said Uminski.
There were inevitable differences in language, terminology, jargon and culture, but both parties used the risk of details getting lost in translation as an opportunity to be precise. "The importance of explaining exactly what we meant was crucial because these deals are complex – there are hundreds of documents with many versions, worked on by our people, their people, lawyers and consultants," he added.
"Any disparities or changes a business might want to take post-merger may cause tension between the new workforce and be at odds with the culture of the original business."
Although hybrid workforces have become somewhat mainstream, there is no single blueprint adopted across the corporate world. And interpretations of flexible working differ. That means businesses that are eyeing M&As should ensure they're on the same page when it comes to what their new working model looks like, according to Uminski. "Otherwise, you will end up with chaos. Taking time to see the positives of both operating models is important and ensuring one does not immediately take precedence over the other," he added.
Taking employees on the journey
Somo's leadership team purposefully avoided having big set-piece meetings about the acquisition – which helped divert the usual rumor mill among the company's employees. "[That meant] there were no distractions and no talk about the acquisition in the office," he added.
However, Sally Gwilliam, an employment law solicitor at U.K. firm Harper James, contended that consulting employees is best. "Businesses usually keep details of a merger or acquisition from their staff for as long as possible because they worry that there'll be fear of everything changing or job cuts," she said. "While they can't tell employees everything, and there must be confidentiality periods, this lack of sharing can become culturally damaging."
Even if there is no legal requirement to do so, it is often advantageous for the seller and the buyer to collaborate on employee communication, Gwilliam added. "This ensures staff members are taken on the journey and properly integrated after the deal is done."
Keeping employees in the loop at all stages will help integrate hybrid teams. "Merging hybrid working companies can be tricky, particularly where the working practices – including the right to work from home or flexible hours – do not align," Gwilliam added.
Often these practices can be contractual rights of the employees, so seeking to change them after any merger can be legally tricky and potentially costly. "Any disparities or changes a business might want to take post-merger may cause tension between the new workforce and be at odds with the culture of the original business," she added.