The rise of the chief AI officer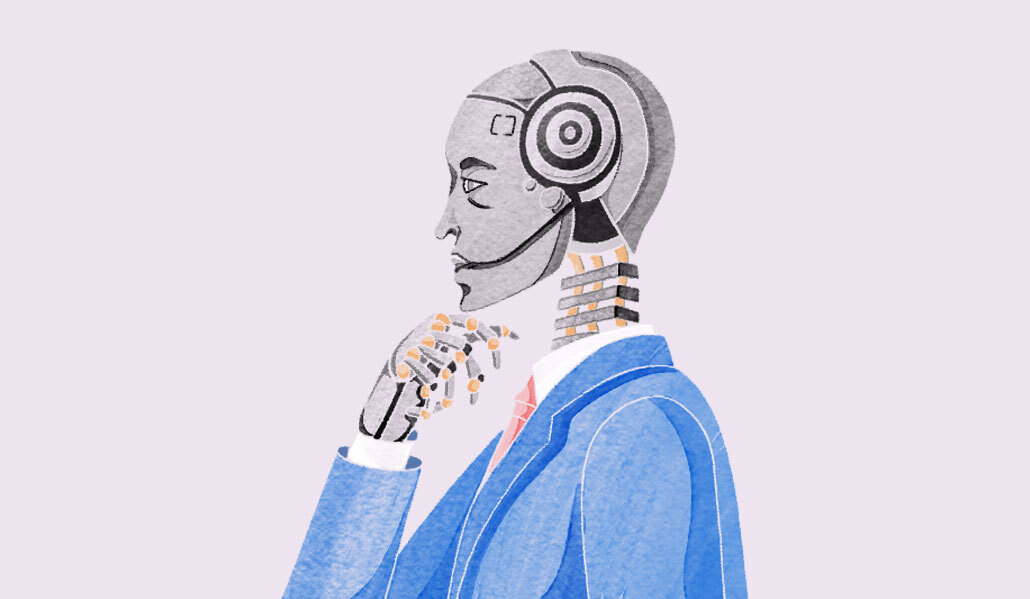 Get the latest on how the workplace is changing, delivered to your inbox daily. Sign up for the WorkLife Daily Newsletter here.
Fear over robots taking jobs has long been a concern, but the rapid growth of the global artificial intelligence market has left white space for strong AI leadership. In particular, the role of chief AI officer is starting to pop up more across companies.
Currently, this position exists largely at companies that already working in AI or tech. Retail brand Levi's is the exception, announcing a CAIO in 2019. Overall, the number of companies with this role is still so small that Indeed told WorkLife they weren't able to gather enough data to see exactly how much it's growing. But as the adoption of AI becomes more widespread across other industries, it's likely this role will gain traction in other industries also, experts believe, echoing the early rise of the chief mobile officer circa 2011.
"Businesses that have seed opportunities in AI should probably have this role," said Joshua Meier, chief AI officer at generative AI drug creation company Absci, formerly of OpenAI who worked on an earlier version of ChatGPT.
We spoke to a number of chief AI officers to see what this role entails its future place within organizations.
The difference between CTO and CAIO
What exactly does a chief AI officer do and how is it different from a chief technology officer or a chief data officer?
At some companies, like AI startup Dataiku, the CTO oversees AI activity – which can involve anything from bringing the perspective of AI into conversations to building new products with AI in mind. Florian Douetteau, CEO of Dataiku says that adding a chief AI officer makes sense for organizations which are looking to add someone with a strong AI perspective to their C-Suite, particularly if it's lacking in the existing senior leadership.
"AI is something new for every industry, but it's really new for some," said Douetteau. "I think for those industries in particular, it makes sense to have someone bringing specific skills and experience from the AI world that will help."
Meier says that the role will change depending on the industry. "You didn't have this role a couple of years ago because AI was not making as much of a business impact as it is today," he said.
One of the most important reasons why it needs to exist as a separate role, instead of being blended with another C-suite position, is because of how much the details of AI matter, he stressed.
"You want someone with firsthand experience, having built these models, to have a key seat at the table and drive the direction of the data that is being generated."
The proof is in the pudding at Sounder, an audio intelligence company Sounder which restructured the company and dissolved the role of CTO and introduced a CAIO in November 2022.
"I was a CTO for 18 months, but we consciously decided to move me into the role of a chief AI officer because the company was pivoting," said Mercan Topkara. "We intentionally thought about this transition to grow the AI side of the company. AI needed much more focus and a CTO is responsible for all parts of engineering, but it was taking attention from the AI part. We wanted to give AI 100%."
Topkara focuses solely on Sounder's AI products now, looking at how to build scalable, cost efficient and accurate AI. Additionally, she works to hire and retain AI talent.
Similarly, Meier has just been promoted to the new title of chief AI officer from vp of global head of AI this January. Srini Bangalore at virtual assistant provider Interactions, was also promoted in January, from the role of vp of AI research to chief AI officer. Since the end of 2022, there has been an explosion of conversation around AI, largely thanks to ChatGPT and Bard, which has really allowed everyone to understand what it can accomplish, even without having a background in AI.
"That's why you see some of the forward-looking companies here starting to appoint chief AI officers," said Meier. "You want someone with firsthand experience, having built these models, to have a key seat at the table and drive the direction of the data that is being generated."
What does a chief AI officer do?
Meier's day-to-day involves cross-collaboration with different departments. He is deeply involved with the technical side, meeting daily with the scientists to sort through results and figure out what kind of models they are going to train. At the same time, he works on strategic initiatives, articulating opportunities, and crafting the right areas of synergy for the team to work on.
"It's thinking very carefully about which sort of modeling directions we're working on," said Meier. "I'm also peeking at the code sometimes for code review, as one would do if they're running a research group."
But the remit and responsibilities of a CAIO will naturally vary depending on the company and industry. For example, Anand Ranganathan, CAIO at business intelligence provider Unscrambl, spends his days educating himself on the latest AI innovations, reading research papers, and developing his own for the company's in-house projects. He might be the first chief AI officer ever. He's held this position at Ranganathan for nearly eight years.
"AI is a Swiss army knife. It feels like everybody can use it, but you can't use the corkscrew for a screwdriver. You got to know where to use it, the limitations of it, and the right applications of it. That's all in my purview."
"We saw the need for the role [early], for somebody to look at AI algorithms specifically," said Ranganathan.
Bangalore says that he helps keep the company at the forefront of AI and creates opportunities and business value out of AI. And he helps educate the rest of the business about AI.
"AI is a Swiss army knife," said Bangalore. "It feels like everybody can use it, but you can't use the corkscrew for a screwdriver. You got to know where to use it, the limitations of it, and the right applications of it. That's all in my purview."
Will other industries consider this role too?
While Meier believes more companies outside of the tech sphere may also begin to show interest in employing a chief AI officer.
"A role like this, it's important to be strategic and make the right kind of bets for the types of models you're training, the kinds of datasets you're building up," said Meier. "But in order to really make those decisions correctly, it's important that you have that rich and detailed technical understanding."
For example, let's say Home Depot is considering diving into AI. A chief AI officer could help launch new products like an AI-based shopping assistant on the website. While that could fall under the product or technology team, having a chief AI officer would know how to use the data from the chatbot to make it smarter over time. Having a chief AI officer who knows the ins and outs of AI can help ensure deliverables are met.
"The chief AI officer is not just talking to AI people or managing the AI team, but also interfacing very closely with the other teams," said Meier. "If the company is making a bet on AI, you really want to be having data in service of that."
Ranganathan agrees. He says a few years down the line, he can see some of the more traditional companies also having AI officers. However, after the rise, there will be an inevitable tapering-off.
"I remember when mobile programming came about," said Topkara. "It was a niche, then it became that everyone needed to be operating on mobile and it was something everybody learns and it's natural to everyone and now you don't need someone to lead the effort."
That's why she says the role of a chief AI officer might also recede in the future. "At some point, everybody will need to understand," said Topkara.