Culture
// July 8, 2022 ■ 5 min read
Why the 4-day work week continues to cause RTO culture shock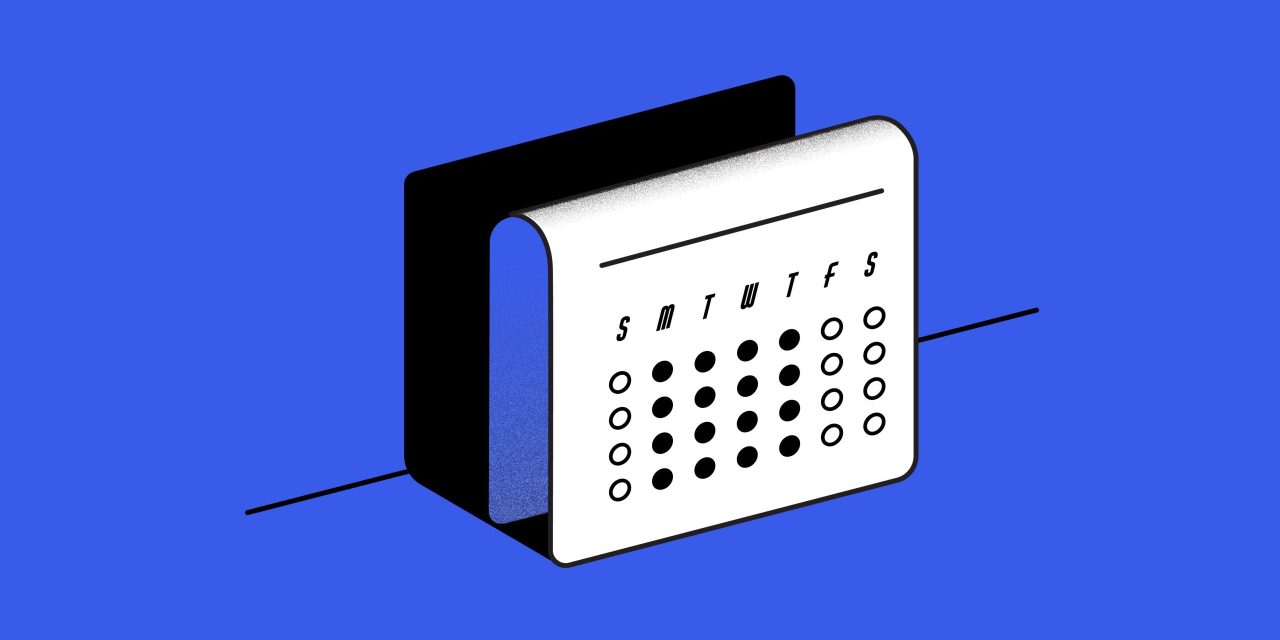 Ivy Liu
Let's face it: the four-day work week has been common practice for years – well at least in some industries. Just, no one has wanted to openly admit it.
When being in the office five days a week was the norm, Fridays were widely regarded as the gentlest of the week's workdays – the days for long lunches with colleagues or clients and clocking off early where possible. People tend to check out earlier on a Friday than any other day, due to fatigue from the week and the excitement of the forthcoming weekend. Granted, there are exceptions depending on the industry and client base. But for many, Friday has long been the least productive day of the week.
And not just for that reason. More broadly, a build-up of bloated, inefficient meetings and other time-consuming workplace habits, can make the workweek stretch longer than it needs to, according to Joe O'Connor, CEO of 4 Day Week Global – the nonprofit leading four-day week trials with dozens of companies globally. That's a big reason why he and his team are not only advocates of the four-day work week – but believe that it isn't the complete transformation of the traditional 9-to-5 working week structure that some claim it to be.
"Studies show that the average worker loses two to three hours each day to useless meetings, poor technology implementations and just plain old distractions. So, the four-day week is actually already here; we just can't see it because it's buried underneath these old and thoughtless practices," said O'Connor.
That's why 4 Day Global is on a mission to make the four-day week the new working standard globally. "Almost all companies that make the switch [to shorter work weeks] do three big things: radically shorten and reform meetings; use technology more thoughtfully and mindfully; and redesign the workday to build in distinct periods for focused work, meetings and social time," added O'Connor.
Those that have made the jump to a four-day work week already, are seeing positive results. Primary Kids, a clothing outlet in New York, has operated on four days since May 2020. Co-founders Galyn Bernard and Christina Carbonell have become fans of the model, which they say has improved motivation for the approximately 60 staff and made them feel rejuvenated after the weekend. It's also made them more efficient. "You have to think smarter about how to allocate your time and resources each day," said Bernard.
The cofounders plan to make the four-day workweek permanent. "For the employees, having that extra day to spend how they would like – even in cases where they need to catch up on work – is really important because it is up to them," said Carbonell.
Another New York business that recently switched over to a four-day schedule is Jennifer Bett Communications, a PR agency. "With just a few weeks under our belt, we've been cognizant of the fact that it's not an immediate transition for both our team and our clients," said founder Jennifer Bett Meyer. "As a service provider, we have to remain available to our brand partners to an extent that's appropriate — that's our job."
"You have to think smarter about how to allocate your time and resources each day."
Jennifer isn't prepared yet to make four days permanent but will reassess the working week structure at the end of the summer. "The four-day work week serves as a reminder of the ways we can bolster our professional lives by expanding our personal ones," she added.
Microsoft Japan implemented a 4-day workweek on an experimental basis in 2019. The company claimed productivity was boosted by 40%, electricity costs fell by 23%, and the number of pages printed by employees declined by nearly 60%. Although the company hasn't yet confirmed whether it will make the policy permanent or extend it to other locations.
Some execs have predicted that a potential recession will eradicate the work-from-home movement, with bosses likely to demand people return to the office or risk their jobs. But O'Connor believes that four-day workweeks could actually be beneficial to employers should a recession hit, because productivity will improve due to the fact people are taking less sick leave, while employee retention will be stronger.
Primary Kids' Bernard and Carbonell also are assured they're on the right path even in the face of an economic downturn. "Since we started the 4-day work week, Primary has continued to have incredible success as a company and as a team with productivity, so with a potential recession in mind our team will operate as we have been for the past two years and think it will continue to be a benefit to our team as we move forward," added Carbonell.
Culture shock
Nonetheless, there are challenges companies need to be aware of as executives implement a reduced work scheme. Non-profit 4 Day Week Global's programs and development manager Alex Soojung-Kim Pang outlined some of them:
Culture shock: "The first month or two are like moving to a foreign country: you're dealing with culture shock, the dislocation that comes from having old habits upended. This is quite normal. But as you develop new practices and start to build muscle memory, that starts to fade, and you can focus more on what you're doing and how to improve," he said.

Meeting discipline: "Meetings get shorter, smaller, better organized, and more purposeful. These are all things everyone knows we should do in every meeting, but few of us do — because they're actually pretty hard. But getting a handle on meetings is essential for promoting good 'muscle memory' for four-day week companies."

Learning new norms around respecting attention: "[Avoid] asking that 'one quick question' that interrupts / disrupts someone else's train of thought; use email and Slack more sparingly and thoughtfully; and treat everyone's time as a valuable resource, rather than something to be competed over."

The sneaking suspicion you're doing something wrong: "For the first month or so, people report feeling like they should still be logging in on Fridays, or taking work home. The lizard brain thinks you should still be working even when your rational mind knows it's okay to be resting and recovering."