Culture
// January 24, 2023 ■ 5 min read
Here are the biggest hybrid and remote-working hurdles and how to fix them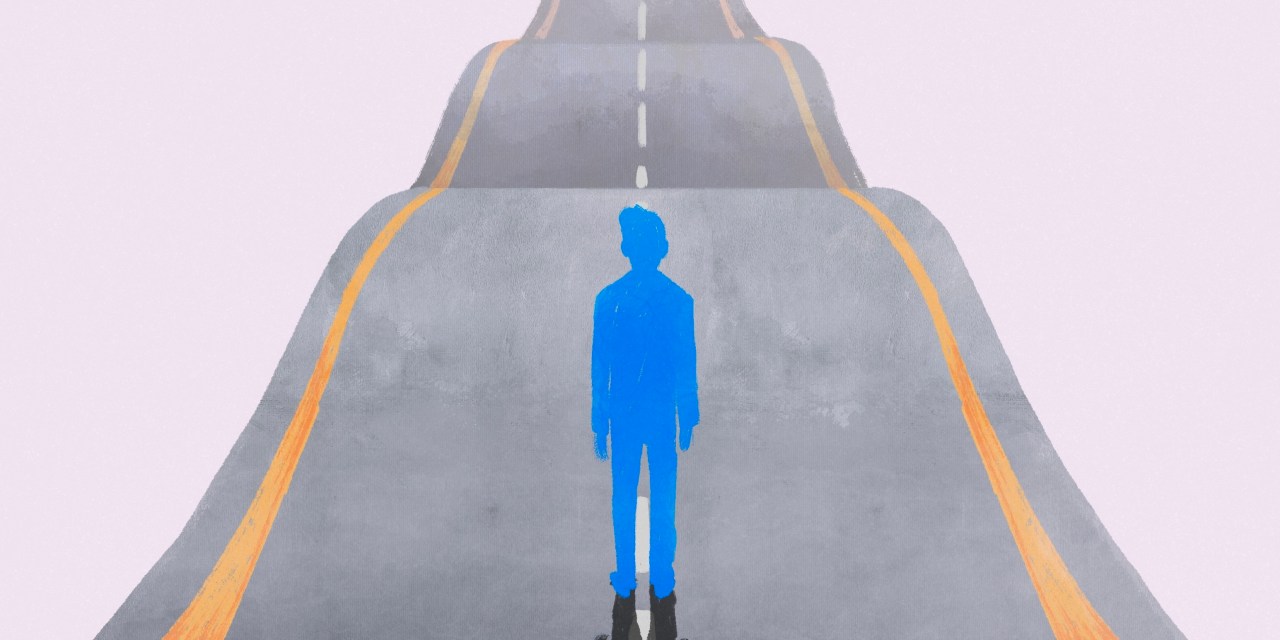 It's been nearly three years since the pandemic struck and our work lives were turned upside down. And yet, many organizations still struggle with making remote and hybrid work arrangements a permanent fixture of their businesses.
Here, business leaders identify the five greatest hurdles to remote and hybrid work and what can be done about them.
Proximity bias
Throughout the pandemic and the shift to alternative forms of working, one of employers' primary concerns has centered on creating a level playing field for in-office and remote/hybrid workers. Still, proximity bias remains a very real workplace issue.
According to the American Staffing Association and The Harris Poll, more than half (56%) of 2,019 adults surveyed believe employees who work exclusively in-office have a competitive advantage over their fully remote counterparts when it comes to getting raises, bonuses and promotions.
Likewise, data from Owl Labs, a remote work platform, revealed that half of workers feel managers view those in the office as "harder working" and more trustworthy than their remote counterparts, while the same number are concerned that working remotely means they may have less of a say at work and will miss out on opportunities.
The solution, said Frank Weishaupt, CEO of Owl Labs, is making sure everyone feels included and heard, especially when making decisions concerning hiring and promotion. "It's important that managers reward employees for their work based on merit, not proximity," he said.
Weishaupt explained that his company ensures hybrid equity by making sure both in-person and remote employees receive equal opportunities to lead meetings and that they are promoted based on the quality of their work, regardless of location.
Communication
Omer Usanmaz, cofounder and CEO of Qooper, which facilitates mentorship, coaching and training programs for companies, believes communication challenges are still holding employers back. "When team members are working from different locations, it's difficult to ensure everyone is on the same page," he said.
Companies have come to rely on virtual meetings and collaboration tools like Slack, Zoom and Microsoft Teams, and yet technology — as most of us have experienced — sometimes gets in the way of itself. Poor WiFi connections, outmoded hardware and software, and incompatible systems can all create obstacles for employees, Usanmaz pointed out, stressing that corporate investment in tech and training are essential for remote employees to be and to feel fully integrated in the organization.
"While a lot can be done remotely, being in an office still makes it easier for IT experts to provide immediate attention to software and hardware failures," said Victor Anaya, cofounder and CEO of Serviap Global, which provides PEO and recruitment services to companies. "Overcoming this hurdle to make sure that any tech issues are swiftly dealt with and to allow remote work to run smoothly is important."
Community
The lack of a sense of community and limited bonding experiences with coworkers has proved especially challenging for fully remote companies. That is why it is critical there is some form of socialization is included throughout the work week, said Lark Allen, content marketing specialist at Drive Research, who advises business leaders to consider weekly catch-up meetings with the whole team, virtual team happy hours and coffee hours, as well as other reasons for coming together.
Izabela Blach, chief happiness officer at the media buying agency Good Apple, said her company has maintained a retention rate 40% higher than the industry average by centering business growth on employees' overall well-being, encompassing mental, physical and financial health.
One of the major hurdles people find with remote work is that there can be a lack of connection, she said. While her company strives for connection even in a remote-first work environment, Blach noted the magic that happens when the team gathers in the same location. This year, she noted, Good Apple is trialing a coworking tour of Latin America, where employees will spend one week every three months in a different city, "working side-by-side, volunteering, and exploring new cultures." This month, the experiment kicks off in Guatemala.
Generation gap
Eric Mochnacz, operations director at the HR consultancy Red Clover, noted the impact generational differences have on a company's ability to embrace remote/hybrid work. He noted that a survey on behalf of one of its clients revealed that its Gen X and Boomer employees preferred to return to the office, while its millennial and Gen Z workers wanted to remain remote or at least hybrid, which mirrors other survey findings.
"How each generation approaches work is different, and since older workers are most likely in key positions that decide the direction of the company and are directly responsible for team supervision, their approach to work is more likely to prevail," he said. But opting for in-person may make it harder for them to attract talent, he added.
The solution, says Mochnacz, is that company leaders "need to be more flexible and demonstrate a willingness to consider a different approach to work."
Building trust between business leaders and employees is essential, said Jason Moss, cofounder and president of Moss Technologies REI Marketing Solutions, an SEO platform for real estate investors. He advised companies to establish a "virtual water cooler" to promote dialogue between colleagues — adding that by listening in, management can better understand their people. "A more naturally trusting culture will develop when team members know you are paying attention to them," he said.
Onboarding
Adam Binder, founder of the digital agency Creative Click Media, sees bringing new employees into the fold as a major obstacle for companies transitioning to a permanently remote or hybrid model.
"Many organizations find it difficult to establish clear processes and expectations for remote workers, as well as create an effective onboarding program that will ensure both the employer and employee have a positive experience," he said.
While providing training, resources and support to new remote and hybrid workers are key, doing so can be difficult when not all team members are in the same space, he pointed out. "Companies must find ways to bridge that gap and ensure everyone is on the same page and confident in their role," he said.

Binder's company has streamlined its remote onboarding process by implementing an internal learning management system. Each new employee is tasked with watching a series of custom animated videos created in-house that pertain to the company as a whole and their role in the business. They then must take and pass general courses on topics such as HR policies and company procedures, along with department-specific courses related to their positions.
The system, he reported, has increased productivity, improved the overall satisfaction of employees, and reduced the number of mistakes caused by inconsistent training.