Culture
// February 18, 2022 ■ 5 min read
How managers are juggling workloads and deadlines while allowing employees regular 'me-time'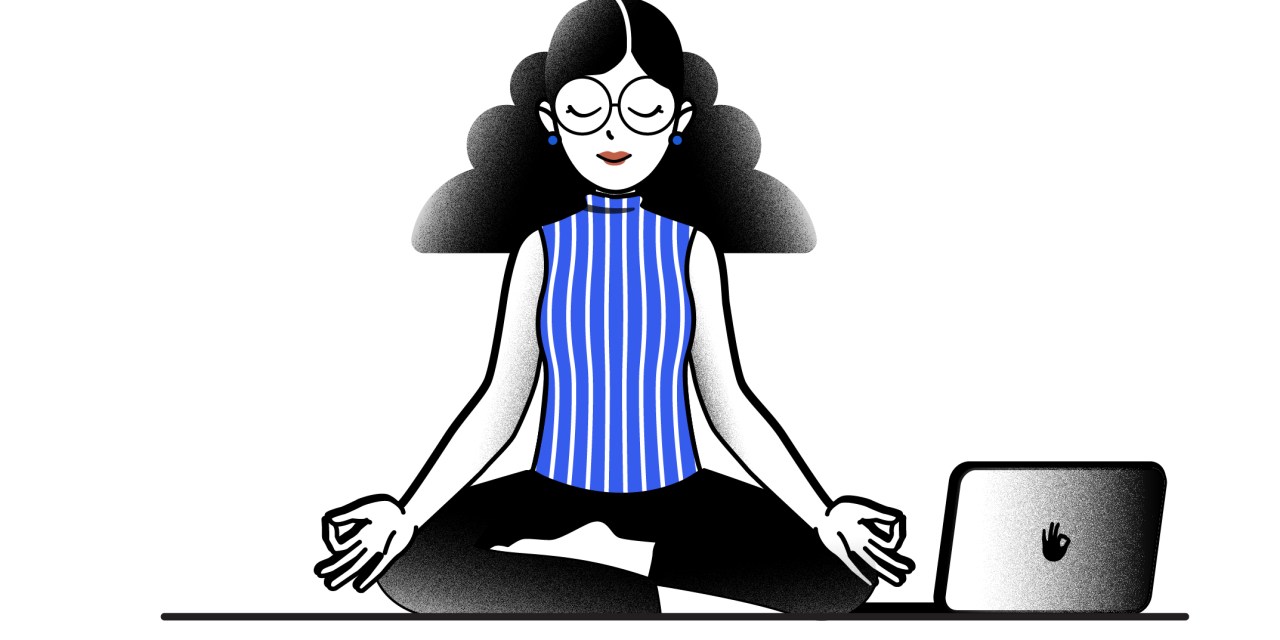 Last week, Prince Harry urged companies to give employees 45 minutes of "me time" every day, to improve and manage their mental health. It is an increasingly popular concept. 
Apple employees are encouraged to meditate for 30 minutes while at work each day, while the U.S. and U.K. offices of lead generation company, MVF Global have "Zen Rooms" and quiet spaces, and U.K. performance marketing company, Journey Further offers "free hours" each week for employees to pursue personal development.
But how do managers juggle workloads and deadlines when employees have increasing flexibility and downtime, and how can they strike a happy medium between employee wellbeing and optimal productivity?
One of the initiatives offered to employees by London-based PR and communications specialists, Kindred Agency is a weekly well-being hour for staff to spend on doing anything that will improve their well-being.
Sinéad Gray, joint managing director, Kindred Agency, said empowerment is key to the success of such a scheme. "When you treat your team like adults and you empower them to make decisions, more often than not you will find they make the right ones," she said.
The delivery of work or client satisfaction hasn't been negatively impacted: "Our team has always recognized the well-being hour as an extra benefit and has been efficient in managing it around deadlines," said Gray. "The flexibility of the hour is likely a key factor in this — we allow staff to take it at a time that best suits them around their work schedule and personal life."
At Journey Further, employees have benefitted from a 'three-hours free' initiative on Wednesday afternoons during January and February, although staff can choose to move their three hours to another day. "Of course, we have to manage our client needs while we're out of office, so we encourage our teams to work together to ensure they can take the time with minimal impact on clients," said Robin Skidmore, global CEO. "We also keep our clients in the loop on initiatives like this and try to work with them to make them a success." He added that most clients buy into the company's culture. "I think they understand that if we can keep people happy and healthy, we all benefit."
Trust is key. MVF Global introduced a daily 'well-being hour' for employees during the pandemic, enabling staff to spend time on an activity which benefited them. This initiative has continued, with employees taking time out to attend one of the company's clubs, such as football, basketball or badminton, or attend talks. Employees can also retreat to the office 'Zen Rooms', where work-related conversations are forbidden.
Hannah Meredith, well-being partner at MVF said employees are trusted to do their jobs and aren't clock-watched. "Clients are looked after and productivity is high as we also value and reward innovation. We measure this by how well MVF does as a business, and we have experienced exceptional growth; we have hired over 100 staff in the last year and are looking to increase this number even more in the next few months," she said.
"We also keep our clients in the loop on initiatives like this and try to work with them to make them a success."
Other companies have taken flexibility and "me-time" a step further. Loaded PR, based in Yorkshire, in the north of England, has introduced a work-when-you-want model for its six employees. There are no set hours per day. The only requirement is that the contracted hours are completed each week.
"The exception is when we have client meetings that [employees] may need to be at, but because of the way we openly share all meetings and projects, every member of the team always knows what is happening," said Gemma Birbeck, director, Loaded PR.
In addition to having a team that can be trusted, Birbeck said frequent communication is key to making such flexibility work, including the use of a platform like Slack, which is "less invasive" and removes any feeling of micro-management. "You have to clearly explain what communication is expected and why, ahead of the implementation of such a model."
Regular one-to-ones and weekly virtual team meetings are "essential," while Birbeck also advocates a good project management system. "There needs to be a central dashboard to track deadlines and meetings, and ensure the team knows their responsibilities."
Yet while there are some golden rules to ensuring that me-time — in its many forms — works, some employers feel that employee well-being needs a more holistic approach. Kevin Gaskell director at racing car manufacturer, Radical Sportscars, and former managing director of Porsche, BMW and Lamborghini U.K., doesn't recognize the concept of me-time. 
"What we do is support each member of the team to be effective and to work in a safe and stimulating environment. If individuals are seen to be struggling, we provide as much help as is necessary to support them. If that requires time out of the office or for creativity it can be incorporated as required, not something that has to be scheduled daily."
And Beth Pope, co-founder of U.K. brand consultancy, Firehaus, added that talking about me-time is missing the point. "How about instead we address positive mental health in the workplace by giving people greater autonomy, mastery and sense of purpose around why they're at work in the first place? Let them have decent breaks and go home on time. Pay them what they're worth. Make them feel valued and included."
Perhaps Prince Harry's choice of the phrase "me time" sounds too indulgent. But if the broader concept inspires organizations to prioritize creating positive company cultures that empower, reward and nurture people, both employees and employers will surely thrive.