Culture
// February 28, 2022 ■ 9 min read
Employers hire talent marketers to promote their values and culture, as 'war for talent' intensifies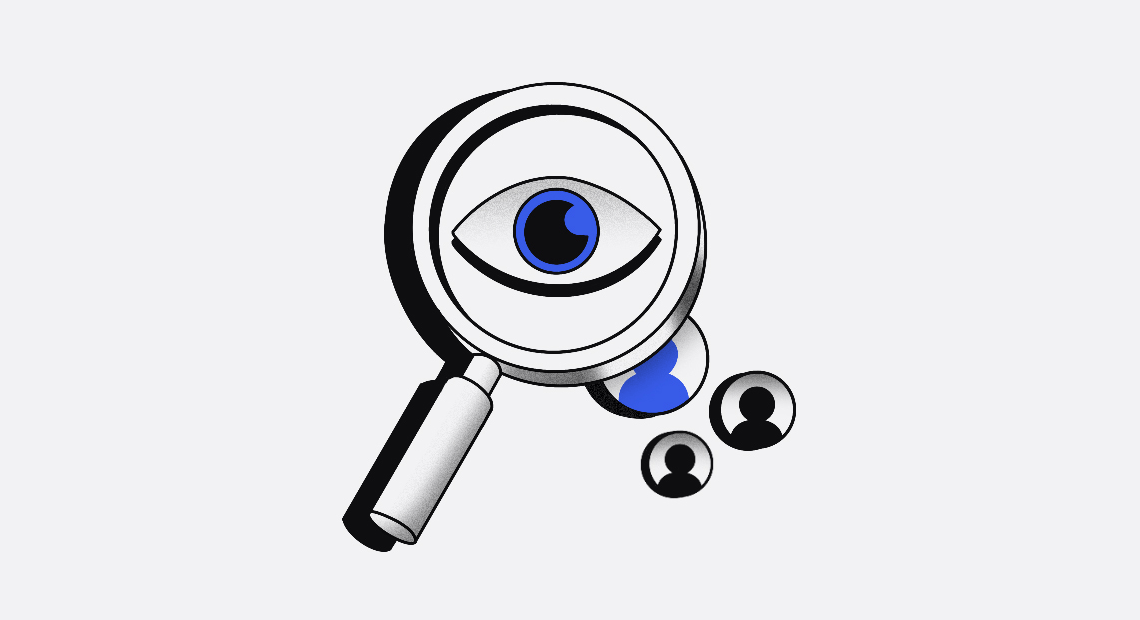 Pinterest wants the process of applying to an open job to be a positive customer service experience in the same way a restaurant or retailer strives to keep visitors happy.
Was the candidate's interaction with the Pinterest recruiter, er, "brand ambassador," satisfactory? Did the brand ambassador contact the applicant in a timely fashion? If you weren't invited to an interview, did the language used to communicate that rejection have a positive tone?
Those experiences are overseen by talent acquisition marketers, aka employer branding specialists. It's a burgeoning discipline, a mashup of HR and marketing with a dash of customer service. They're responsible for transmitting a company's values, mission and strategic vision to entice the right candidates. The role may not be new, but it's growing as the war for talent means perception in the market is more important than ever.
"If you're interested in working for us, that means we're doing something right," Nicole Petrosino, a Pinterest talent brand specialist, told WorkLife.
A rebalance of power
The very existence of talent marketers seems to indicate a shift in the balance of power from employer to applicant. But today's hiring challenge is finite, the result of a supply-and-demand issue that will eventually ease. What has permanently changed due to the pandemic, is the importance applicants — particularly millennials — place on working for a company that shares similar values. And more than ever, employees want to do meaningful work that has a clear impact on the company.
"It's no longer good enough to say we're the best, most attractive employer because that's intangible," Bryan Adams, CEO of the employer branding firm Ph. Creative, told WorkLife.
Employees want to know whether an employer is a good citizen, offers career growth and promotes a culture they align with, he said. Talent marketers train recruiters in the best stories to share via the most effective communication tools.
Lots of that work is done via social media, company blogs that tout the employee experience and alumni newsletters designed to keep former staffers in the fold so they can eventually return.
Other methods are more tactical.
At Adobe, recruiters and hiring managers have monthly sessions with talent marketing to update them on the company's latest citizenship efforts (think diversity and inclusion programs and sustainability practices) so they can effectively share them with job applicants. To make sure they're prepared, the teams role play and practice scenarios they may encounter.
"We do coaching to make sure front-line recruiters feel strong when sharing the Adobe story," Erica Warren, head of Adobe's global employee communications and talent marketing, told WorkLife.
Pinterest has a similar practice. Recruiters are given talking points and scripts to best answer candidates' questions.
"We try to equip recruiters so they can be thought leaders in their own right," said Pinterest's Petrisino. "It's not, 'Here are all the good things that are going on.' We're trying to find out if a candidate is a true fit for the company."
Find the right match
Historically, talent marketers measured success by the number of job applications received. That's the wrong litmus test, said Adams, the employer branding expert.
"Not everybody is right for your organization," Adams said. "This is the fundamental difference between marketing and what we're doing in the talent space. Apple will sell an iPhone to anyone who can afford it. But if we're offering one job and we've got 1,000 people applying for it, that just doesn't work."
Striking the right message requires balance. Sedgwick, a global third-party claims administrator, recently hired its first director of talent and brand marketing and brought on David Reed as global head of talent acquisition last year. His first task: building the firm's employer brand message.
To do that, they surveyed all employees globally to find the main archetypes working there. The data showed that employees fall into three categories: growth and development; new and uncharted, and stability and clarity.
Reed's team applied that data to job descriptions. For example, they found personalities that gravitate to customer service representative roles prefer stability and clarity, while a field adjuster who examines building collapses typically prefers new and uncharted territory to solve big problems.
When writing job descriptions for the customer service reps, the language references on-the-job training, consistent schedules and stability. The field director job post talks about the challenge of conquering complex claims.
Reaching applicants everywhere
Now that remote work has significantly expanded the candidate pool for most employers, they need to introduce themselves to candidates who never considered applying because of location. Pinterest's talent marketing team increased from two to five in the last two years, with additional focus on holding — mostly virtual — events targeting regions they'd never recruited before.
Six months ago, Adobe merged its talent communication team, a group focused on internal messaging, with talent marketing. The 60-member team, with members across the world, was formed to keep track of global employment trends.
"We brought the teams together so we can unlock the learnings from both sides," Warren said. "Whether they're targeting employees, alumni or future employees, we see them as one audience. We're in a massive war for talent."
We want to hear from you
We wrote about the rise in "returnships" for women recently, and the topic struck a chord with a lot of women on our social channels, who have worried about getting back to work with gaps in their resumes. It also invited comments from fathers who have taken career breaks.
We'd like to hear even more from you. Are you a parent who took time off to raise kids and made the return to work after a year or more away? How did you make the return happen and what were the challenges and also the wins?
Click here to share your story.
3 Questions with Jami Doucette, president of employer healthcare provider Premise Health
What patterns have you noticed emerge, that reflect the biggest changes occurring currently within organizations?
We've seen the world of benefits become increasingly important in both recruiting and retaining employees, who are selecting where they want to work based on cultures or benefits. Their choices are closely aligned with their values in a way they haven't been historically when compensation would have dictated where they go. People are making different decisions and we're seeing the evolution of the importance of creating a holistic environment for those employees and benefits playing an increasing role in that reality. So the deployment and investment in benefits strategies that historically might not have been prioritized are widespread. It ranges from social to environmental values and mental health has become a non-negotiable at this point in time.
As we move toward coronavirus being classed more as an endemic, therefore normalized, is there any risk that these mental health and well-being strategies will be short- rather than long-term, as we put distance between ourselves and the worst peaks of the pandemic?
Last year you warned that the increased demand for mental health services outstripped supply — has that improved or worsened?
It's not improved. The disparity between supply and demand has gotten a little worse. Though one interesting evolution we've noticed, that might help alleviate some of that tension is that most of the behavioral health encounters we have today are still in a virtual environment, which is an incredibly efficient way to provide that support in that type of care. And behavioral health is still experiencing around 70% of visits in a virtual environment. So the continued use of virtual care for behavioral health might alleviate some of that supply-demand disparity by creating greater efficiency in delivering care.
By the numbers
1.8 million keyword searches made by Gen Zers looking for jobs in 2021 on Handshake's platform were for "remote" roles.
[Source of data: Handshake's Changing Map of Gen Z job seekers report.]

The U.S. corporate gifting market is predicted to grow to $306 billion by 2024, as employers seek to improve relationships with customers and employees.
[Source of data: GiftNow and Coresight's Unwrapping the American Corporate Gifting Opportunity report.]

1 in 3 people out of 1,000 American workers polled, quit their jobs in 2021 to escape a toxic company culture.
[Source of data: Clever Real Estate's Toxic Company Culture report.]
What else we've covered