Culture
// June 21, 2022 ■ 4 min read
Airbnb, Visa and Bloomberg are offering virtual tutoring to employees' kids to make up for pandemic school closures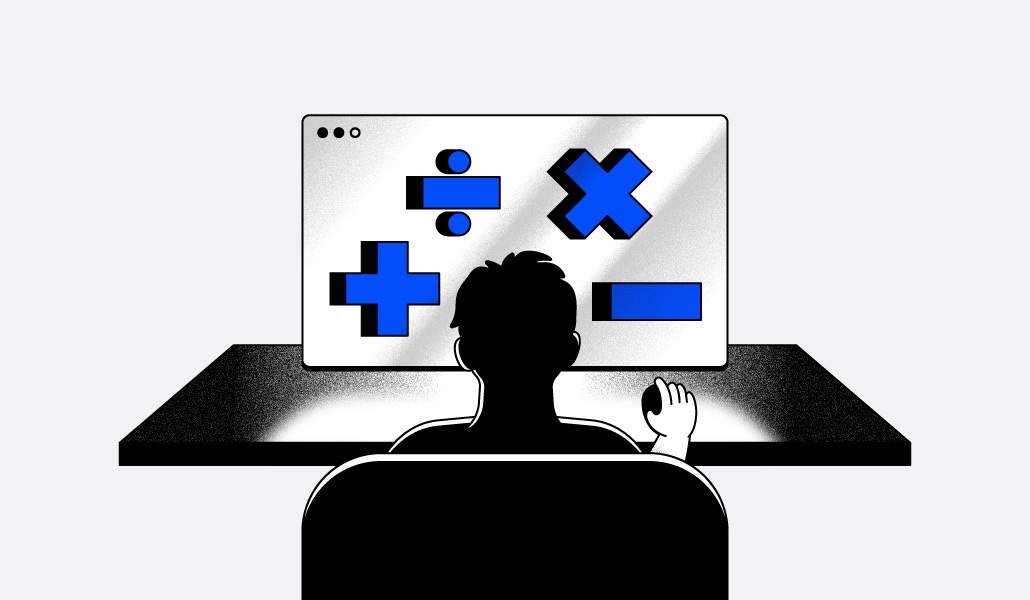 When his 16-year-old daughter Maddie began struggling with math after missing numerous classes during lockdown school closures, Guy Winter was relieved to be able to access free virtual tutoring as a staff benefit provided by his employer, tutoring provider GoStudent.
"Because math is one of her tougher subjects, we were concerned Maddie was falling behind. This was stressful for us all," said London-based Winter, who is GoStudent's global head of corporate partnerships.
Before the tutoring, Winter added, which Maddie began last September, her predicted grade in math was "average." At the end of the 30 free sessions GoStudent provides each employee every year, this had risen significantly. Winter is now preparing to enroll his 14-year-old daughter, Jemima, in sessions, which will also be covered by the GoStudent employee benefit.
GoStudent has offered free virtual tutoring to employees and their children since it was founded in 2017. The company has also partnered with corporates like global logistics provider DHL and Rolls-Royce Engineering, as well as public sector institutions like the U.K.'s National Health Service and police force to offer the benefit to their employees.
Childcare and workforce education provider Bright Horizons launched its virtual tutoring benefit for employers a year ago, with big names like Airbnb, Visa, Bloomberg, Accenture and Morgan Stanley signed up, to provide this to employees and their children.
Virtual tutoring's "soaring popularity" is a further sign of corporate organizations responding to fast-changing attitudes to work-life balance, accelerated by the Covid experience, Bright Horizons said in a statement. In fact, 55% of U.K. parents feel their child has fallen behind educationally and 57% are worried about their catch-up needs, Bright Horizons' latest Modern Families Index revealed.
However, some senior HR execs have warned that when it comes to supporting working parents, companies need to ensure they have the basics covered first, before jumping on the virtual tutoring bandwagon.
Companies would be better placed prioritizing flexible working and enhanced equal parental leave to more effectively support working parents – and address the gender pay gap – argues Nicki Pritchard, managing partner at London-based executive search firm Anderson Quigley.
"Businesses should absolutely be looking at what their parental leave is – how are we ever going to support gender equality in the workforce if we don't fix this?" said Pritchard. "If we don't get this piece right, anything else we do is not going to have as great an impact as it potentially could. The hardest thing to change will be the long-held view of gender roles, which we're trying to move along, but not quickly enough."
GoStudent confirmed it offers flexible working, but did not share details of its parental leave policies except that it was being revised.
Consultancy EY, which launched virtual tutoring due to the pandemic in 2020 with family care benefits provider LifeCare, confirmed that it introduced 16 weeks fully paid equal parental leave in 2016 and offers flexible working.
Around 1,500 people – both employees and their children – take up the tutoring benefit of 10 hours free per month each year in the U.S., compared with the average of around 2,000 U.S. EY employees who take parental leave, said Wendy Edgar, EY's Americas HR director.
With EY's U.S. workforce having an average age of 32, Edgar acknowledged that many company benefits were aimed at creating a "village" of support for working parents, and that it had been important to introduce equal parental leave early on. The number of men taking the extended leave doubled over the first two years of introducing equal parental leave, while numbers of women leaving the business dropped significantly, she claimed.
"The best policies for women are when you make them inclusive for men, so that's what I advocate for," Edgar told WorkLife.
But without laying the foundations for family support with flexible working and equal enhanced parental leave, Anderson Quigley's Pritchard maintains that any other solutions that claim to help working families are merely a "sticking plaster."
"If companies are going to offer this – which I do think is actually a really useful benefit – it has to be in collaboration with flexible working for parents to allow them to actually spend that time with children, because there's no good if this is in lieu of a more flexible working environment," said Pritchard.
Employers must also consider their workforce's most pressing personal needs to ensure benefits are as effective as they are appealing. "There are a lot of parents who probably have older children who would benefit from virtual tutoring, because they're at the emotional and academic maturity to handle that," said Pritchard. "But what we're seeing coming out of the pandemic is that it's the five to seven year age bracket that are hugely impacted by not having consistent schooling, and they might be too young to take advantage of virtual tutoring," Pritchard added.
"It's about balancing the makeup of your workforce, and whether this is a benefit that's going to be useful for everybody or only a select few with children of a certain age. But first and foremost, if you have not considered flexible working or equal parental leave, this is not going to solve any of the issues," she added.