'I carry my phone to the bathroom': How remote work can foster a new kind of 'presenteeism'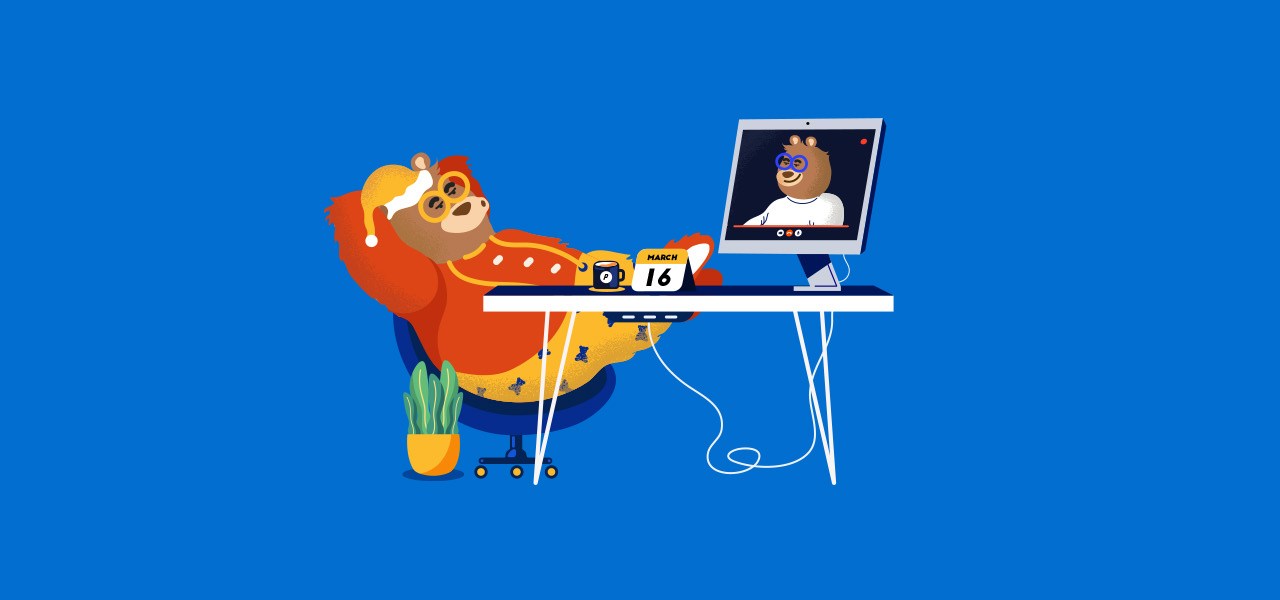 This article is part of the Future of Work briefing, a weekly email with stories, interviews, trends and links about how work, workplaces and workforces are changing. Sign up here.
"Hi, have a minute?"
It's probably the most benign request to get during the course of a workday, but for Alex, a social media manager at a startup, it causes a spiral of anxiety.
"First, I feel this intense urgency to respond straight away. I get worried if the green light on my Slack wasn't on. I worry that I maybe was too late in responding. I am always available," said Alex.
The issue of feeling overwhelmed and having performance anxiety isn't new to Alex. But the current crisis and working from home, as he and millions of others are currently doing, has exacerbated the issues.
"I want to make sure they don't think I'm slacking, so I go to absolutely every happy hour, respond constantly to everything ever posted. The problem has become bad enough that I'm probably doing that more than actual work."
Several employees report the rise of the need to be seen as "present" at all times. Such performative workaholism isn't new: the rise of #hustle culture and countless morning routines of "successful" people, the "Thank God it's Monday crowd," all told entire generations that work was only work if it hurt and went on for too long. But now, it's even more than before. If your boss can't see you feverishly working, did you even log a 60-hour week? For many, it means showing up, figuratively, if not literally.
As work entered the home, and home became part of work, employees ought to have thought that work became less important, especially as other issues, like taking care of children while they're at home, family, health, or just non-work life, should come into greater focus. Ideally, anyone would think this would be the much needed balance provided to work: Put the stew on while you finish that project, spend some time with your kids while taking a lunch break. Go for a walk.
Instead, it seems to have been the opposite. (And the rise of surveillance software and always-on webcams doesn't exactly help in creating warm fuzzy feelings of trust.)
"I feel an intense amount of pressure to make sure that I am always available," said a 24-year-old associate editor at a lifestyle publication. "I carry my phone into the bathroom in case someone Slacks me."
For this editor, she had a higher-up manager tell her that she really should make an effort to attend team-wide happy hours and the various "Zoom breaks" the company's HR team provides throughout the day. "It's good to be seen, is the prevalent mindset." Added on to this is natural economic anxiety — those working who spoke to Digiday for this piece all said they felt they needed to "perform overtime" so managers knew they were around.
A Stanford study found a 13% increase in productivity for employees working from home — both for employees and their managers. At the same time, a LinkedIn study recently found that 86% of employees working from home feel a pressure to "overperform."
"This isnt how remote working should look and feel like," said Sarah Rabia, who runs the cultural strategy practice at ad agency TBWA and advises companies on culture and new ways of working. "We're overcompensating. There's a fear and anxiety."
All-remote-since-day-one company Basecamp's founder, David Heinemeier Hansson, and the author of It Doesn't Have to Be Crazy at Work, cautions against trying to replicate bonding among colleagues virtually, instead exhorting people to improve the way they communicate.
"When you're in the office, you're present. You know someone sees you, and you've seen them, and you're done. But it's almost like self-guilt. It's a low bandwidth environment online, so you have to keep showing you're present, you're visible, make sure nobody feels like they're waiting on me," said one tech manager.
Jaclyn Ruelle runs brand communications at The Martin Agency in Richmond, Virginia. She said she had an employee cautiously mention to her how unmotivated she was feeling. "I told her it was fine, and I was unmotivated for two days myself." "She didn't feel like it was fair to herself to have an unmotivated day," said Ruelle, who said that there can be a danger in "over engagement" of employees.
Ruelle's colleague, Tina Chamberlain, who runs talent resources at the company, said that the agency has a "lot of communication" including an employee affinity group, department meetings, "five-minute fun Fridays," happy hours, and so on. "We do talk about constantly engaging people in different ways," said Chamberlain. "But at the same time we tell them they don't have to come to everything."
Trend watch
Perhaps no trend has experienced as many ups and downs as the four-day workweek. While the idea has been trumpeted in media, thanks to a couple experiments by companies like Microsoft Japan, who instituted the four-day workweek and found productivity jumping, it has never quite taken off. Until, perhaps, now: Former presidential contender Andrew Yang is the latest proponent, arguing that the truncated workweek during these remote times is necessary for mental health, productivity, and even creating jobs at the margins.